Are you planning to sell your leased car to CarMax? That's a good idea. Especially since it offers excellent same-day payment and 7-day offers to compare your options.
Moreover, previous car owners applaud the service for being "hassle-free" and "super-easy," two advantages you want.
Before you rush to get a quote, you should know a few things about selling your leased car to CarMax.
That way, you can get the best value for your old vehicle. So, make sure to read every line below thoroughly.
Steps For Selling Your Leased Car To CarMax
To get the most from selling your leased car to CarMax, make sure to follow the steps below.
Find Out If You Can Sell CarMax Your Leased Car In The First Place
Many captive finance companies, or financing companies owned by auto manufacturers, make it challenging to sell leased cars.
Toyota, GM, Honda, and Ford are automakers who don't allow third parties to make pay-off payments on a lease.
Through this stipulation, dealerships can get their hands on off-lease vehicles easier. Considering the shortage of chips in 2021 and the consequent slump in sales, it is crucial.
But don't worry. It doesn't mean you can't sell your leased car to CarMax and similar used vehicle retailers.
Instead, you'll need first to purchase the car from the dealership, get a title, and then sell it to CarMax.
If there aren't any restrictions, you can buy the vehicle from the lease company. Make sure to get a 10-day pay-off to allow the funds to be credited to your bank account.
Determine If Your Vehicle Sells For The Most Over Its Residual Value
After assessing whether you can sell your car, it's time to measure the most profit over your car's residual value.
Set when the lease is signed, residual values are the amount a vehicle is worth when the lease ends.
If you purchased your car before 2019, the residual value of your car might be below the actual value. It is because the new car shortage was far from expected back then.
In this case, you can purchase your lease at a value worth more than that offered on the open market.
So, how much can you expect? The average off-lease used vehicle is estimated at 31.5% than its original residual value.
However, vehicles such as Volkswagen Tiguan have a 61.3% over residual value.
So, make sure to crunch the numbers on your own before selling your leased car to CarMax.
Find Out What CarMax Will Offer For Your Vehicle
With due diligence out of the way, it's time to connect with CarMax to sell your leased car. You can get your free offer by filling out a form on the website or scheduling an in-person appraisal appointment.
For online quotes, enter your zip code along with either your license plate number or vehicle identification number (VIN). You'll get an initial quote within two minutes.
However, this may decrease based on your vehicle's condition. Later, please make an appointment to redeem it or look for better offers.
If you choose to get an in-person offer, you'll need to fill out another form and provide your contact details. A local CarMax will contact you to set up a suitable appraisal appointment.
Based on their assessment, they'll provide you with a quote that's valid for seven days.
Submit Your Paperwork And Get Paid
If you decide to sell your leased car to CarMax, you need to provide a few documents to the retailer. These may vary according to criteria such as the state in which you're selling the car and the number of people on the title.
Some of the documents you can expect to provide are:
The valid, state-issued ID of titleholder(s)
Current and valid vehicle registration
All keys and remotes
Car title or pay-off information
In the case of multiple titleholders, you may be requested to provide special documentation. It will also vary depending on whether titleholder(s) can drop by CarMax at the time of the sale.
Tips To Get More When Selling Your Leased Car To CarMax
Now that you know the basics of selling your leased car to CarMax let's help you get a good payout. Consider following the below tips before the sale is final.
The long-term maintenance and care you invest in your car are major factors determining the appraisal offer. So, if you can spare a certain amount, invest in thorough cleaning before selling your leased car to CarMax.
Make sure to make any necessary repairs, or else they will reduce your offer. Mainly focus on fixing your cat's frame or any damage caused by natural disasters.
Whatever you do, make sure to revert to CarMax within seven days. On the eighth day, the company will re-appraise your car. The updated offer may be lesser than what the retailer quoted before.
Important FAQs On Selling A Leased Car To CarMax
Now you may have some concerns if this is the first time you're doing this. So, here are essential answers to questions other sellers before have asked.
How Does CarMax Determine How Much To Offer?
According to the official website, CarMax takes into consideration the following:
Current marketing conditions
Car's year and model
Car's mileage
Vehicle history report
Car's condition
What Will Happen If There's A Lien On The Car?
If you still owe money on your car, CarMax will contact your lienholder to pay the amount off. For that, you'll need to provide the lien holder's contact details Social Security Number and lien account number.
CarMax will need the title and lien release from the lien holder if there's a previously paid-off lien. If the pay-off amount is more than the offer you received, your financing will add the difference.
If it's less, you'll need to pay the difference between the pay-off and CarMax's offer.
Wouldn't A Private Sale Get Buyers More Money?
The honest answer is that you may get more money as a private seller. However, CarMax offers less hassle and quicker sales.
Moreover, it takes your mind off uncertainties like the amount you'll get for the car.
Do I Need To Purchase A CarMax Car After Selling A Leased One?
No, not at all. You can collect the money for your leased car and purchase it elsewhere.
Are CarMax's Offers Just Estimates Of What The Car Can Sell?
The offer you'll receive is accurate. However, it may be adjusted if the car's condition doesn't match the information you shared before.
You should also know that you can't negotiate the offer at all.
Ready To Sell Your Leased Car?
By choosing CarMax to sell your leased car to, you'll benefit more than when trading your car or selling privately. In addition to a great value, you'll enjoy less hassle and a quicker, smoother process.
However, keep in mind that you may be car-less for a while after. And it may be a while before you can find another car without a high premium.
That's why you should consider CarMax's offer to trade in your car.
Who knows? You may find a four-wheeler that'll make you fall in love with driving all over again.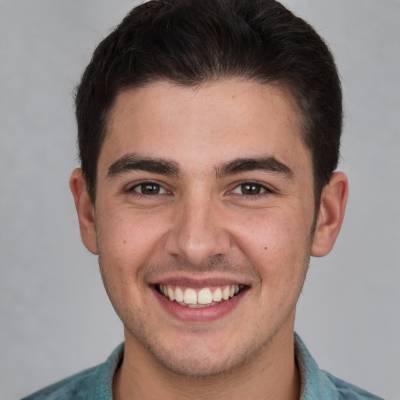 Kevin has been hanging around cars and automobile magazines since he knew what a car is. He grew up in his father's 1995 Mercedes E320 Wagon and Volkwagon Phaeton W12 2004. He rides his first car, a manual 1979 Porche 911SC.
Currently, he owns an Acura Integra GS-R. During his childhood, he showed a keen interest in how things actually work and fix them. This passion transforms into his eternal love for cars and bestows him an ideal position in one of the leading automobile companies; whenever he finds time, he takes out his Acura and opts for the longest possible route to find hidden wholesome pleasure in a road trip.
Want to read some of the articles written by Kevin? Head to our blog section to find out all the articles written by Kevin.