Are you planning on selling a car in Missouri? Do not overwork yourself about it anymore.
This guide you are reading is all you need. Once you have a strategy and a solid process, selling a car in Missouri is easy.
This article will provide you with all the steps and legal requirements you need to sell a car successfully in Missouri. Keep reading because there is a lot of information here, and you shouldn't miss any!
Legal Responsibilities
It's important that you get the legal work properly done before you can sell a car in Missouri. When selling a car in Missouri, you must provide the purchaser with the car's certificate of title.
Also, you need to provide a current certificate of safety inspection and emissions and a lien release that has been notarized.
In addition, you are required to give the Department of Revenue a bill of sale or notice of sale.
You must provide the following information to the car purchaser:
The Certificate of Title
An emissions inspection Lien Release (Form 4809), notarized, if applicable to the sale.
If the buyer is a resident of another state, you must contact that state to determine the inspection requirements.
Ensure you remove the license plates, whether they are expired or valid.
Another thing to remember is that the buyer and the seller of a car must sign and print their names on the back of the title in the designated assignment place.
The signatures do not need to be notarized. In addition, the seller must include the odometer reading and the date of sale. You are not permitted to use correction fluid (white-out) or an eraser on the document! So be cautious!
Notification of Sale Reporting Obligation
In order to comply with regulations, you must inform the Department of Revenue about the sale of your vehicle.
The seller must report the sale to the Department within thirty days of the transaction when selling a car, trailer, or all-terrain vehicle after January 1, 2006.
Sellers who are not licensed dealers in the state of Missouri must submit a properly filled out Notice of Sale (Form 5049) or Bill of Sale (Form 1957) form to report a transaction.
Conducting a Pre-sale Inspection of the Property
Within the first sixty days following purchase, all cars are required by law to go through a safety inspection unless the vehicle is exempt.
This inspection is performed at an authorized Missouri inspection station. Within the first sixty days after selling a vehicle, county residents who live in Franklin, St. Charles, or Jefferson are required to have a smog check for their vehicle additionally.
Documenting the Transaction
You must finish the Notice of Sale or Bill of Sale form once you've located a buyer. The following details must be written down and notarized:
Vehicle Identification Number (VIN), Title Number, Year and Make of the Vehicle, and Date of Sale
Sale price; Printed legal names and addresses of the buyer and seller; Buyer and seller signatures
The Missouri Department of Revenue offers the Notice of Sale or Bill of Sale document for download.
Signing Over the Title
Before writing the title, make sure to double-check the facts. The back of the title must be printed with the names of sellers and buyers, together with their signatures (which do not need to be notarized).
The vendor must also disclose the date of sale and the odometer reading. No erasing or using correction fluid is allowed on the title.
Reporting the Sale
You, as the seller, must notify the Department of Revenue of the sale or transfer within 30 days. The Notice of Sale or Bill of Sale form must be sent along with the aforementioned data.
It is an offense if you don't report the sale of your car, and you will face a fine of up to $200. As a result, alerting the department as soon as possible will shield you from paying the additional fine.
Now that you have prepared all the necessary paperwork, it is time to know how to get buyers and sell your car offline or online.
Simple Steps on How You Can Sell Your Car Offline in Missouri
Estimate the Value of Your Vehicle
Before selling your car, you need to estimate its value so that you will be cheated or send buyers away with a high price.
The price of your car will be determined by its appearance and other factors. Search for websites that sell both used and new cars to find out how much your car is worth.
Have Your Vehicle Inspected
Request that a mechanic or a mechanic friend inspect your vehicle. As a car seller, you want to know what you're up against to establish a reasonable price for your vehicle.
Set Your Desired Price
You can put a price for what you have once you know what it is. For example, if you're selling an older car with brand-new tires and a sound system, you should price it accordingly.
Ask a mechanic buddy for advice on how to set a reasonable price for your car.
Clean Up Your Vehicle
Check that the car is clean. Even if you keep it outside and it rains, give it a good "wipe down" afterward.
Check that the inside of the vehicle is similarly clean. Clean the console as well as the floor mats. Make the interior shine!
Remove Your Items
Remember to take out personal stuff! We all treat our cars as "second homes." Cars are secondary storage units since you can store money, books, and other items.
Make sure to remove those items! We doubt the guy who buys your car would reimburse you for the $20 you saved on quarters for the car wash vacuum.
On the other hand, they could! Once this is done, you can start informing potential buyers.
Simple Steps on How You Can Sell Your Car Online in Missouri
Pictures Tell the Story
If you want to sell something online, you must include images of it. The same is true for a car. The photographs show what you are selling.
So, ensure you have at least 10-15 clean, in-focus shots of your car. This will attract potential buyers and give them an idea of what they are buying.
Tell It Like It Is!
You want to sell a car fairly and honestly, don't you? So, speak your mind! This implies that the manner you describe your car must be accurate.
You must state the "good, bad, and ugly" aspects of your car. The benefit of this is that your automotive advertisement will reach many people.
There will be customers who do not wish to repair the vehicle. Then some live to repair cars. So, if your car requires a new alternator, say it.
You should also mention whether or not your engine is new. Remember to adjust your price to reflect what your car has and does not have.
Check Those People Who Reach You
Once you've finished your ad, ensure it includes a phone number or email address. Also, make sure you can readily contact the persons whose information you include in your ad.
For example, if you include your email address in your ad but only check it once in a while, your automobile will not sell quickly.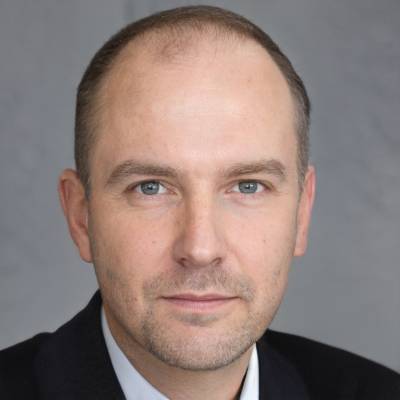 With comprehensive experience in writing exceptional quality articles and blogs about cars and related stuff, Daniel is one of the finest bloggers and a hardcore car lover we have. He is an ASE certified technician with an across-the-board experience of 10 years in the industry. He could not help tinkering with anything he got his hands on from a young age, which led to his remarkable career in the automotive repair industry.
When he is not under any hood, you can find him on the water or in the woods to pursue his passion for hunting and fishing. He has been writing for multiple sectors and is a regular contributor to several publications.
He currently owns a Nissan 300ZX TT and a Pearl Yellow but plans to upgrade it to 550 HP. His favorites include the Koenigsegg CCX and Lamborghini Diablo 6.0 VT, but for him, the Ferrari 360 Spider is one of the sexiest cars that exists to date.
Being an avid world traveler, he has spent most of his time analyzing the automotive markets, latest technology, and local favorites to enhance his knowledge base. He is currently living in North Caroline, where it's all about food and coffee and, of course, cars.