Planning to enter the exciting world of project cars? If you're ready to get your hands dirty and breathe new life into an old classic, you've come to the right place.
But before you start tearing apart engines and sanding down rust, you need to find the perfect project car. The question is, where do you begin your search?
Finding places to buy a project car can be challenging, and the best option will depend on your budget, location, and the specific model you are looking for.
This article will discuss where you can find a project car to buy. Read on!
Places Where You Can Buy Project Cars
Here's the list of places to buy your project cars:
Online Marketplace
You can find project cars in online marketplaces such as Craiglist, eBay, and Facebook.
Over the years, Craiglist and eBay dominated the market space where you can buy project car or classic or even some parts of your vehicle that is hard to find.
But around three years ago, Facebook launched its Marketplace, where users can buy and sell any items, including project cars, through their mobile applications.
However, these online Marketplaces have pros and cons; let's discuss this further so you can decide where to buy your desired project car.
The Cost of Using the Platforms
You don't need to pay anything when using the three platforms to buy aside from the price of the items you will purchase.
However, when you sell an item, you will have an additional fee on Craiglist and eBay.
Craiglist will charge $3-5 for all sales by dealers in the US category; it's like a dealership fee.
While eBay has two separate selling fees, the listing fees and when you finally sell the items.
Every month they'll give 50 insertion listings for free, and you will only pay if you sell more than 50 items.
In comparison, Facebook does not have selling fees like Craigslist and eBay.
Users' Experience with the Online Marketplace App
The three platforms offer the same on buying and selling quickly through their apps.
Still, on Craiglist and eBay, more users claim it is more advantageous than Facebook as there are 100s of categories, while Facebook has limited listing types.
Communication with the Buyer/Seller
Facebook has an advantage over Craiglist and eBay, as buyers and sellers are notified when a message has been sent.
Craigslist and eBay do not have real-time communication; instead, use email for communication on both platforms if you find an ideal project car for you.
During online visibility, Facebook has more users than Craiglist and eBay; however, Google does not index Facebook Marketplace, only Craiglist and eBay, and Google has more visits than Facebook.
Trust and Safety
Facebook and eBay allow buyers to rate the sellers, while Craiglist does not have this feature.
The customer's feedback will help you if the sellers are legit, and eBay has a money-back guarantee if the item you purchased did not arrive or for some reason.
2. Junkyard or Salvage yard
If you are inclined to put in some extra legwork, junkyards can be a great place to find cheap project cars.
Just be prepared to do some digging and be ready to take on a more extensive restoration process.
Pros of Buying Project Car/Parts on Junkyard
Lower Price
Usually, in a junkyard, most cars are damaged, but sometimes some vehicles are not damaged.
Some parts are still intact, and you can buy them cheaper. Usually, the rates are lower than the second-hand cars in the market.
Unexpected Findings
Sometimes the yard owners let the buyers choose the car themselves and let them take things that they need.
If it happens, you may find some parts perfect for your project car that is still in excellent condition.
Find Unique Items
If you plan to have a classic or antique model car as your project car, finding parts is a real struggle as it's hard to find them on marketplaces, but with a junkyard, you may find these parts hidden in junk piles.
Cons of Buying Project Car/Parts in a Junkyard
No Return Policy
The no-return policy is the biggest problem with buying a project car or car parts in a junkyard.
If it doesn't work on your vehicle, you cannot return what you bought after testing it out.
It's a waste of money, so you should bring the old model with you in buying at junkyards to be sure.
You Can't Find Everything You Need
With a junkyard, you can only find some of what you need, or the parts are buried deep in the piles of metals.
Time-Consuming
Buying a project car or parts of your car in the junkyard is time-consuming.
You have to spend time digging and finding what you need, and although it is cheaper, it is only ideal if you have the energy to spend doing extra legwork.
3. Auctions
Auctions can be a notable place to find project cars, whether a live auction or an online one. Keep an eye on local auctions or search for ones specializing in classic cars.
However, there are pros and cons to buying project cars in an auction.
Pros of Buying Project Cars in an Auction
Lower price: You will have a chance to buy project cars at a lower price in an auction than buying privately from the owner or the Marketplace. You can save money before joining the auction and get your dream project car.
Many choices: In auctions, there are many car choices, and you might get a classic vintage car or newer models for your desired project car.
You can prepare before buying: In the auction, you can view the car you like for your project car plans before purchase and prepare your budget beforehand.
Cons of Buying Project Cars in an Auction
Overbidding: In an auction, you have to compete with other bidders, and some get carried away and bid too high beyond your budget or more than the car's worth. Stick to your budget, and stay focused.
What you see is what you get: In an auction, what you see is what you get, unlike in Marketplace, you will have the chance to test drive the car.
Dishonest sellers: Not everyone is honest, some cars look good, but it is not so good when you get them on hand. You might have hidden costs after buying as some are not in good condition.
4. Classic Car Dealers
If you are prepared to spend a little more money, classic car dealers can be a great place to find a project car that's already had some restoration work done.
Just be prepared to pay a premium for convenience.
Pros of Buying Project Cars in Classic Car Dealers
Classic car dealers may provide a warranty on your purchased car for at least 30 days.
Classic car dealers will do all the paperwork during your purchase; you don't have to worry about it anymore.
Cons of Buying Project Cars in Classic Car Dealers
It is pricy than buying from a private seller.
You will only know part of the history of the vehicle.
Conclusion
You can buy a project car in many places, including online marketplaces, car dealerships, private owners, junkyards, and car auctions.
Each option has pros and cons, so it's important to consider your budget, the car condition you're looking for, and your level of expertise in car restoration.
Each place will also determine the cost of buying your project car as they have different prices ranging from cheaper to costly depending on your preference after considering the pros and cons we provided.
We hope that the places we list help you decide where to find your desired project car!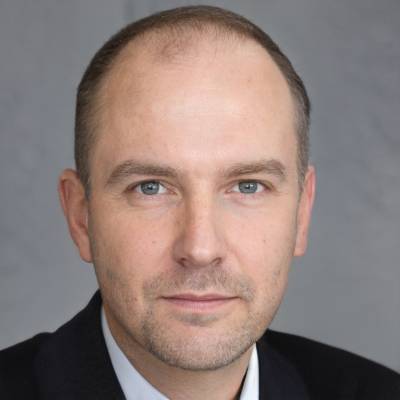 With comprehensive experience in writing exceptional quality articles and blogs about cars and related stuff, Daniel is one of the finest bloggers and a hardcore car lover we have. He is an ASE certified technician with an across-the-board experience of 10 years in the industry. He could not help tinkering with anything he got his hands on from a young age, which led to his remarkable career in the automotive repair industry.
When he is not under any hood, you can find him on the water or in the woods to pursue his passion for hunting and fishing. He has been writing for multiple sectors and is a regular contributor to several publications.
He currently owns a Nissan 300ZX TT and a Pearl Yellow but plans to upgrade it to 550 HP. His favorites include the Koenigsegg CCX and Lamborghini Diablo 6.0 VT, but for him, the Ferrari 360 Spider is one of the sexiest cars that exists to date.
Being an avid world traveler, he has spent most of his time analyzing the automotive markets, latest technology, and local favorites to enhance his knowledge base. He is currently living in North Caroline, where it's all about food and coffee and, of course, cars.