As your kid turns 16 and qualifies for a driver's license, they become excited as they can start driving without restrictions. Most kids desire cars similar to their friends, regardless of the price or safety involved.
But as a parent, you have to consider all the factors to ensure that your kid starts off their driving journey safely and disciplined.
First cars are memorable and will leave a footprint on your kid forever. If you don't know which car to buy for your sixteen-year-old, then you're in the right place. We've come up with the best 6 car ideas that will help you buy the best car for your teenager.
What To Consider When Choosing A Car For A 16-Year-Old
Before we get into the best 6 car ideas for a 16-year-old teenage kid, let's find out some of the things you should consider to get the best car. These are as follows:
Safety Features
First and foremost, you have to ensure the car you're buying is safe for your teenage kid. Make sure the car has safety features such as antilock brakes, airbags, traction control, tire-pressure monitors, safety-belt features, electronic stability control, blindspot warning, forward-collision warning, and much more.
Apart from acquiring a car with safety features, you can track them using devices installed in their car. They will help you know if your kid is driving fast or goes beyond certain borders.
Visual Appeal
Which kid would want an ugly vehicle when their friends have an elegant-looking one? Buy a car that is appealing to your kid. Besides, you should select a color that they love as it will leave a lasting impression.
Insurance
Before you decide which car to buy for your teen, consider the insurance cost. There are many options for parents, such as assigning their teenagers to their insurance policy or getting them their policy.
Best Car Ideas For A 16-year-old
Toyota Camry
On top of our list is the Toyota Camry. No vehicle beats the Toyota Camry when it comes to the best car for your 16-year-old teenager. Not only is this car beautifully designed, but it is easy to control and comfortable for starters.
It will serve your kid through high school and college without worrying about getting them a new car. If driven properly, the vehicle doesn't require frequent visits to the mechanic for repairs and maintenance.
Toyota Camry is also fuel-efficient, as it is rated at 29 and 41 on the highway. However, what makes this car special is the safety features that it comes with. These include dynamic radar cruise control, pre-collision system with pedestrian detection, and lane-keeping assist.
Aside from these fantastic features, the vehicle is five-star rated by the National Highway Traffic Safety Administration (NHTSA) and Insurance Institute for Highway Safety (IIHS).
It also has one of the cheapest insurance rates on the market. Other crucial features for teens include apple play and android interfacing.
Honda Fit
Besides looks and comfort, you need to consider how safe the vehicle is for your 16-year-old kid. That's where the Honda fit comes in. The Honda fit car is one of the safest vehicles on the road. It boasts some exceptional features, such as one of the highest ratings from the IIHS of good and high-level reliability ratings from JD power. This means the car is reliable and safe for your teenager.
Some of the safety features of the Honda Fit car are adaptive cruise control, automated emergency braking, forward-collision warning, and lane-keeping assist. With such exceptional features and an excellent price, the Honda Fit car is one of the best cars for your teenager.
Toyota Prius Prime
Toyota Prius Prime is one of the safest and most economical cars you can get for your teenager. It may not have the best looks, but it won't drain your kid's pocket. It has one of the most fuel-efficient vehicles on this list. The car uses 53 to 55 mileage per gallon when switched to the hybrid function and on electricity alone.
Besides being fuel-efficient, Toyota Prius Prime also boasts of several safety features. These include anti-lock brakes, security system, stability control, airbags, full-speed range dynamic radar cruise control, lane departure with steering assist.
However, it is one of the most expensive vehicles on our list. But this shouldn't make you overlook the safety, comfort, and fuel efficiency that it will offer your 16-year-old teenager.
Subaru Impreza
The Subaru Impreza is another fantastic vehicle for teenagers as it offers safety, comfort, and reliability. Its looks are also amazing, which is why many teens prefer it. However, the car has poor fuel efficiency and acceleration.
Regardless, it's still one of the best vehicles for your 16-year-old teenager as it comes with an ergonomic interior and simple controls. So, your teenage kid won't have problems controlling the car.
The car meets several safety standards from both IIHS and NHTSA. It has automated emergency braking, adaptive cruise control, lane-keeping assist, blind-spot monitoring, fog lamps, and lane-departure warning.
Nissan Altima
If you're worried about your teenage girl or boy not having enough experience driving, the Nissan Altima will be the best option. This vehicle is not only affordable but also easy to drive. Thanks to its above-average performance and capable handling capabilities, that won't cause any challenge to your child.
Like most vehicles on this list, the Nissan Altima is fuel-efficient as it uses around 31 mileage per gallon. So, your teenager doesn't have to worry about spending a lot on fuel. The car is also affordable but also comfortable with the zero-gravity front seats.
The car also comes with safety features such as Nissan advanced airbag system, traction control system, advanced braking, anti-lock braking system, vehicle dynamic control, and much more.
Volkswagen Golf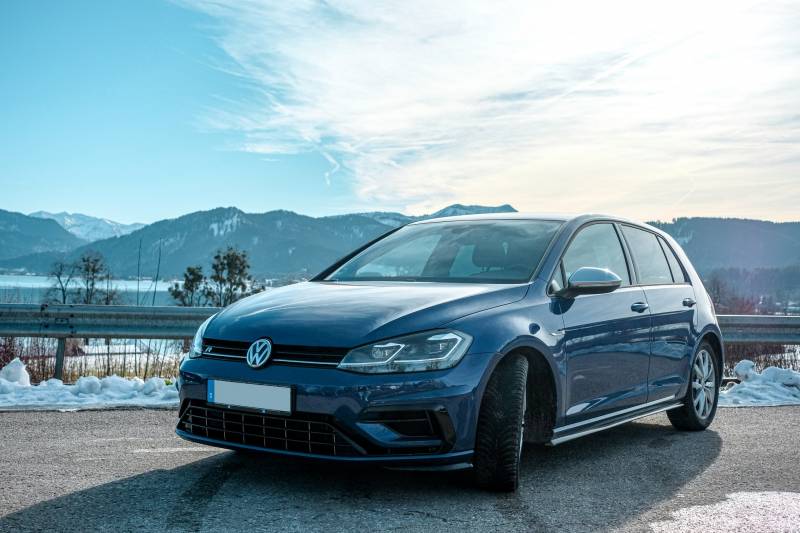 Last but not least, the Volkswagen Golf is another car to look out for. This compact and lovely vehicle with a small body is affordable, simple, and comfortable. It is great for teenagers with little driving experience as it has accurate steering.
In 2018, Volkswagen Golf received a five-star rating from the NHTSA, which shows how safe it is for your 16-year-old kid. It boasts several safety features, such as blind-spot monitoring, rear cross-traffic alert, and forward-collision warning with automated emergency braking.
Conclusion
With these exceptional car ideas for 16-year-old teenagers, you can rest knowing that your teenager will be safe driving one of the above cars. Take your time and select the best vehicle for your 16-year old son/daughter.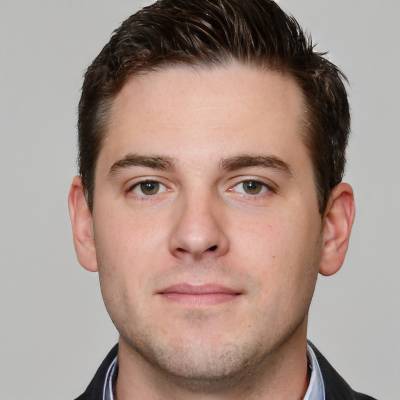 James has been a car enthusiast since his childhood when he learned the differences between a ford and a chevy from his father. He loves to drive and restore old cars with a special drive for Italian marvels. Currently, he has a 1968 Alfa Romeo. He has studied aeronautics and civil aviation in his college and still gets smitten by Galant SS and Lancer GSR.
He is a New York-based product training director working with a giant automotive retailer. He loves to review and uncover the vehicles and their fascinating stories. He believes in keeping it legitimate with a keen passion for research on the latest technological upgrades in cars. While reading his articles or blogs, you can sense the extensive research and dedication backing the piece of text. He loves fried chicken, music, and spending quality time with his pet dog.