Learning about the pros and cons of wrapping a car can assist you in determining whether a car wrap is the most effective way to modify your car.
Wrapping your car is a great way to make it your own without having to spend a lot of time or money.
Whether it's a sedan or an SUV, the only differences are the color and graphics.
The issue is whether purchasing a wrap is worth it. Well, we've got you covered!
There are advantages and disadvantages to wrapping your car.
Some say that car wraps are an easy and inexpensive way to change a car's appearance.
If you decide to wrap your car, you should consider the pros and cons, which we will reveal in this article.
Let's get started!
Pros of Wrapping a Car
We have gotten used to covering our automobiles with vinyl wrap in the modern era.
Nonetheless, what are some of the benefits of vinyl?
Let's evaluate these benefits of wrapping your automobile.
1. Car Wraps Are Easily Removable
One of the key benefits of wrapping a car is that vinyl vehicle wraps may be removed without affecting the underlying paint.
In addition, car wraps may also be changed at any time, making it simple for car owners to change their company's logo.
Also, for car enthusiasts to change the outside appearance of their vehicles often.
2. Wrapping Your Car Offers Greater Protection and More Design Options
Putting a vinyl wrap on your automobile has several advantages, particularly when it comes to safety.
If a vehicle has high-quality vinyl, it will cover and protect your automobile from the tiniest scratches.
This provides you with additional design options and enables you to modify the cover to match your requirements.
3. Car Wraps Last Long
The vinyl pattern or sticker that is placed on the exterior of a vehicle and is usually known as a "car wrap" lasts for a long time.
And the average lifetime of a vehicle wrap is often considered to be between five and seven years.
On the other hand, this is something that may change depending on the finish and how well it is maintained.
4. Car Wraps Are Cost Effective
Wrapping your car is one of the best ways to keep it clean and safe without spending a lot of money.
It might make your car less likely to get damaged and keep it looking nice.
On the other hand, full vinyl car wraps let you change the way your car looks from the outside.
This is cheaper than paying for a custom paint job, but your car will still be worth the same when you sell it.
5. Wrapping Your Vehicle Will Protect Its Paint
When you put a vinyl wrap around your car.
It acts as a protective layer that keeps the paint from getting scratched or damaged.
The vinyl will serve as a barrier between the paint and the elements.
In addition to pebbles and other debris, as well as the natural wear and tear that comes with the aging process.
Because of this, the paint will retain its shine, and the vehicle's grading or painting process will go more smoothly.
6. Vehicle Wraps Are Available in Numerous Designs
There is a wide selection of designs and styles to choose from when it comes to car wraps.
No matter how simple or complicated the wrapping solution you need is, there is a design that might work for you.
To put it another way, it will provide you with a wide variety of color and finish choices.
Including color-shifting wraps that change from one color to another.
You will be able to pick the finish for your vehicle wrap from various options, including gloss, semi-gloss, or matte, regardless of the color you want it to be.
Vehicle wraps may also be modified to look like chrome, stainless steel, or carbon fiber.
The wrap options available vary in price and quality.
So it is important to find the one that is right for you.
Cons of Wrapping a Car
Now that we have evaluated the pros of wrapping your car.
In this section we'll discuss its cons. Let's get started!
1. Colour Changes
Even though covering your blue vehicle with yellow vinyl will make it appear fantastic at first.
It is crucial to be aware that the wrap may eventually take on a different color if it is damaged in any way, such as by scuffs or scratches.
The wrap will lose its general finish as it sustains increasing damage, at which point the color will bleed through and become more obvious.
2. Car Wrapping May Be Expensive
We've previously discussed the price range of wrapping in this post.
While covering your vehicle with the best vinyl might be cool and enjoyable, a high-quality car wrap can be expensive.
In other words, a car wrap may range from as little as $2500 for a small vehicle with two doors to as much as $10,000 or more for a bigger vehicle with a more complicated wrap.
In most cases, the cost of wrapping a car will fall between $3,000 and $5,000.
And the materials necessary to complete it can add up quickly.
3. It Will Take Some Time
Putting a vehicle wrap on can take a lot of time, and if it's not done right, the finished product might not look good.
4. The Maintenance May Be Quite Demanding
To keep wrapped automobiles at their best, they need to be cleaned and maintained regularly.
Which may be an extra expense and time commitment for the owner.
5. Resale Value
If the wrapping of your vehicle is not done correctly or if it is not removed from the vehicle before you sell it.
The resale value of your vehicle might decline as a result.
6. Damage
If the wrap is not appropriately placed, it may scratch the paint or do other harm to the body of your vehicle.
Additionally, the protective quality of the vinyl cover will be removed.
Leaving the paintwork vulnerable to even worse deterioration.
7. State Law Must Be Considered
When wrapping a vehicle, we are all aware that we are expected to take into consideration the regulations of the state, which may be a significant drawback.
In addition, various procedures are necessary; wrapping a vehicle takes time, talent, and equipment.
Before you get started on the project, you need to make sure that you have checked the regulations of your state to see if there are any requirements.
Conclusion
Wrapping your car is a good idea to keep it healthy, safe, and looking good while driving it.
However, before going ahead and doing so, there are a few things to consider.
And the process of having it done professionally may be rather pricey.
In addition, there are a variety of pros and cons associated with wrapping a vehicle, all of which have been covered in this article.
While some believe it is challenging to get the ideal wrap, others believe it is attractive.
In the end, everything boils down to your personal preference and the strategies that have proven successful.
Thank you so much for reading!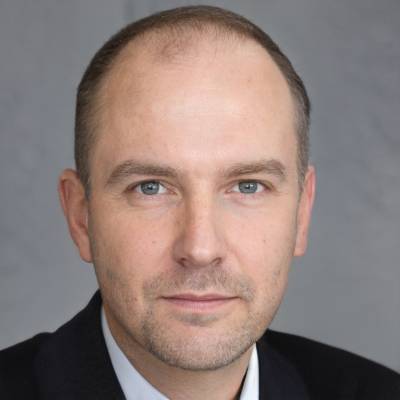 With comprehensive experience in writing exceptional quality articles and blogs about cars and related stuff, Daniel is one of the finest bloggers and a hardcore car lover we have. He is an ASE certified technician with an across-the-board experience of 10 years in the industry. He could not help tinkering with anything he got his hands on from a young age, which led to his remarkable career in the automotive repair industry.
When he is not under any hood, you can find him on the water or in the woods to pursue his passion for hunting and fishing. He has been writing for multiple sectors and is a regular contributor to several publications.
He currently owns a Nissan 300ZX TT and a Pearl Yellow but plans to upgrade it to 550 HP. His favorites include the Koenigsegg CCX and Lamborghini Diablo 6.0 VT, but for him, the Ferrari 360 Spider is one of the sexiest cars that exists to date.
Being an avid world traveler, he has spent most of his time analyzing the automotive markets, latest technology, and local favorites to enhance his knowledge base. He is currently living in North Caroline, where it's all about food and coffee and, of course, cars.