Keeping your car in good condition is essential for so many reasons, but most importantly, a used car that retains its new look attracts the eyes of a buyer as much as a brand new one. No one desires to buy a used car with scratches, dents, and dings for a valuable price.
Hence, your vehicle must be protected to keep it as attractive as ever.
So, let's see some easy and practical ways to protect your car from license plate scratches.
How To Protect Car From License Plate Scratches
1. Paint Protection
There are many ways to protect your license plate paint:
Paint Protection Film
Installing a paint protection film maintains the newness of car plates for a long time. The film protects the entire plate body from dirt and scratches.
Use PPF that's up to one millimeter thick to protect your car plate surface.
Car Wax
Another way to protect your car from license plate scratches is to wax it. Just like PPF, car wax protects the paintwork on your plates and absorbs the damage done to the surface. Before applying the wax, make sure the plate is clean.
Reapplying the car wax anytime you notice a scratch will prevent new license plate scratches.
Ceramic Coating
Ceramic coating is another paint protection method for license plates. It is also called nano-coating or glass coating. They contain silicon dioxide, which adds a protective glass layer to your plate's paint.
The layered protection is durable and can last for a year and more. The ceramic coat kit contains a silica spray, ceramic coating, foam applicator, and a piece of cloth.
Before applying the ceramic coat, wash the car to remove any dirt and particles. Then, decontaminate it with a tar remover and allow the chemical to stay for four minutes before rinsing it. Apply the ceramic coating using the foam applicator and rub it on the surface, covering the entire plate.
Next, buff the coated surface with a microfiber cloth. Lastly, wipe the plate after thirty minutes with a silica spray sealant.
Synthetic Paint Sealants
These paint protection chemicals use polymer as their active ingredient to coat the car surface protecting the paint against minor scratches.
The application should be done with a soft pad and rubbed in circular motions on the surface of the car plates. If properly maintained, the polymer protection can last up to five months.
2. Attach A Rubber Bumper Behind The Plate
Another way to protect your car from license plate scratches is to attach rubber bumpers with self-adhesive to the back of the plate.
Using rubber bumpers also ensures that the license plate doesn't hit the car directly. Sound-dampening rubber bumpers help prevent the rattling sound the plate makes when it comes in contact with the car surface.
3. Use Rubber License Plate Frame
To save yourself from trouble, you can secure your license plate in a frame. A rubber frame secures the license plate and prevents any contact between the plate and the car.
The bumper plate pocket provides rubber protection for your car and has four holes to bolt the frame to the car.
As an alternative to plate frames, you can protect your car from license plate scratches using foam tape to frame the edges of your plate license before installing it. Use three-millimeter double-sided adhesive foam tape to ensure maximum protection.
4. Secure The Plate Number With Plastic Rubber Rivet Nuts
Instead of using metal screws and bolts to secure the plates, protect your car from license plate scratches using rubber river nuts and rubber washers. This will prevent the screws from scratching your vehicle. Also, screw all the four corners of the car plate for a firmer grip.
You can also use a self-adhesive rubber foot and secure it with grommets to create a little space between the license plate and the car.
5. Apply Car Scratch Remover
Minor scratches on your car can be buffed with scratch removers. They contain linseed oil and teak oil that fades the scratches without damaging the paint. After applying the chemical, finish with car wax or sealant.
The Best Way To Protect Your Car From License Plate Scratches
To ensure maximum protection of your car from license plate scratches, it's best to use paint protection.
If you cannot apply wax coatings or ceramic coating by yourself, hire a professional to do the job.
Always secure your plate with a frame and fasten it with rubber river nuts and rubber washers.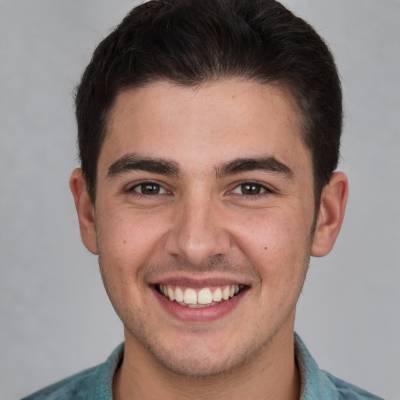 Kevin has been hanging around cars and automobile magazines since he knew what a car is. He grew up in his father's 1995 Mercedes E320 Wagon and Volkwagon Phaeton W12 2004. He rides his first car, a manual 1979 Porche 911SC.
Currently, he owns an Acura Integra GS-R. During his childhood, he showed a keen interest in how things actually work and fix them. This passion transforms into his eternal love for cars and bestows him an ideal position in one of the leading automobile companies; whenever he finds time, he takes out his Acura and opts for the longest possible route to find hidden wholesome pleasure in a road trip.
Want to read some of the articles written by Kevin? Head to our blog section to find out all the articles written by Kevin.