Learning to drive may be a stressful, time-consuming, and expensive endeavor. Learners may find it intimidating and overwhelming.
However, the majority of us require transportation. If you want to learn how to drive, the most competent individual to do so is an actual driving instructor.
However, you can start practicing how to drive without a car or an instructor. So we've compiled a handy list of helpful tips to help learn how to drive without a car.
Know Your State Driving Laws
You must understand the rules of the road and the fundamental preventative measures before applying for a license.
Becoming familiar with the guidelines is best before getting behind the wheel. This will prevent you from winging it and making errors as you go along.
Learn the road rules by reading the driver's manual supplied by the Department of Motor Vehicles (DMV).
Your local department that regulates driving and autos can also be of help. The information is available online on the official website of the government.
You will only be able to receive your permission if you take the time to grasp the guidelines.
Everyone should be familiar with the following fundamental regulations and commonsense safety precautions: stopping for pedestrians, observing traffic signs, maintaining a speed consistent with the posted limit, knowing how to respond to an emergency, and always wearing a seatbelt.
Get Your Learner's Permit
New drivers must have a permit to practice driving for a minimum of a few months before applying for their full license.
You'll need to visit the Department of Motor Vehicles (DMV) or the Department of Transportation (DOT). When you are there, you will have to take a written test to qualify for a learner's permit.
You should read your driver's manual, and take all the practice exams provided on the government website.
Do not pay for any additional practice tests from third parties. You might be required to pass a vision or hearing test at any point during the application process.
Thus, you should bring any glasses, contacts, or hearing aids you intend to use while you are behind the wheel.
Learning With Parking Mania 2
You can learn how to drive without a car with this game. Parking Mania 2 is one of the most well-known video games in its genre.
It is designed to educate players about the mechanics and physics behind parallel and reverse parking.
That is a typical issue that many new drivers face on the road. In parking the car in reverse, they do not comprehend the correct angle at which the vehicle should be turned.
You must either parallel park the vehicle on the side or drive it into the parking place. It is your responsibility to park the vehicle in that garage.
You will drop your score if you come into contact with an obstruction. You can find the location displayed on the map, which is convenient.
You have various options to pick from when it comes to parking missions within the app. You will have to unlock through in app purchases if you need additional ones.
The visuals are clean and crisp, and the game mechanics make maneuvering the car around the track simple.
Even though it's just a game, Parking Mania teaches you some valuable lessons about parking. You will learn the necessity of parking angles, locating the right location, turning the car, and other maneuvers.
DMV Genie Permit Practice Test
It's one thing to go behind the wheel and master parallel parking, but you still need a license to get behind the wheel. To obtain your driver's license, you will need to pass a practical test and a written test.
These tests assess your familiarity with topics such as driving safety, traffic laws, and road signs. It is a necessity for any driver.
DMV Genie is here to assist by providing a simulation of these examinations. You can tailor the questions and examinations you take to the state where you now reside. The laws in each state are just slightly different from one another.
If you give a wrong answer to a question, a pop-up will appear explaining the correct answer in detail. This ensures that you continue to learn and get better with each step.
The DMV Genie Permit Practice Test is available to users without charge and is sponsored by advertisements.
Dr. Driving 2
This is an application that you can use to learn how to drive without having a car. When you are behind the wheel of your car in Dr. Driving, you are to follow all driving laws.
When you first start the game, it will instruct you to fasten your virtual seat belts before it begins.
The application won't let you perform any further actions unless you finish this one first. A fantastic method to kick off one's first driving lesson.
This includes:
Applying pressure to the brake pedal before starting the engine,
Putting the vehicle in the correct gear,
Applying the brakes when the light turns red, using the turn signal before making a turn,
Parking correctly in the space designated for parking, and so on.
While driving, you can earn points by following the instructions on the screen.
You can compete with your friends to see who can climb the leaderboard the highest. Despite crisp visuals, the software is still under 20 megabytes.
You have access to various situations and assignments, each of which will further assist you in developing your driving talents.
While it does not cost anything to play Dr. Driving 2, the game does have advertisements and in-app purchases. You may need them to unlock stages and improve vehicles.
Driving School
The Driving School app was produced by a team of developers who have, so far, created 20 driving simulation apps.
In their apps, their experience and attention to detail are readily obvious, which should be no surprise. The graphics are of very high quality.
The interiors of the various cars have been designed to be accurate representations of those found in real vehicles.
To begin, you can select between a manual or an automatic transmission. After that, you may decide where to hone your driving talents by picking from highways, country roads, deserts, or mountains.
Many vehicles are available, including automobiles, bicycles, and even trucks. You gain access to additional cars and maps as you level up and play through the game and earn experience points.
The vast majority of driving simulation apps do not allow you to change your steering wheel, use hand brakes, operate windshield wipers, or stop at a gas station to refuel.
Because of this, attending driving school is a preferable alternative. It does an almost flawless job of simulating actual driving conditions.
Like in other driving simulation apps, you can play with your friends to fight for the top spot in the driver's seat.
The only drawback is that automobiles may be quite expensive, and expensive upgrades are also available. However, this is a good option if you want to practice driving without a car.
Conclusion
You don't need to buy a car to practice learning how to drive. These other options will keep you updated and familiar with different cars.
You get to learn real-life driving situations even without a car. After you must have practiced all these, then you can buy a car and have real-life practice.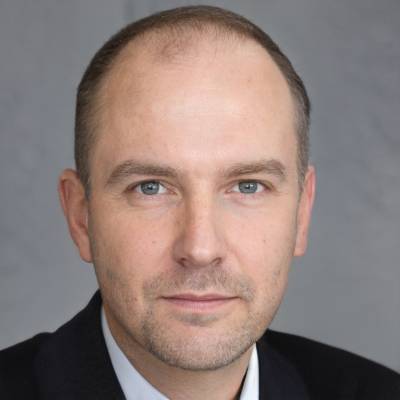 With comprehensive experience in writing exceptional quality articles and blogs about cars and related stuff, Daniel is one of the finest bloggers and a hardcore car lover we have. He is an ASE certified technician with an across-the-board experience of 10 years in the industry. He could not help tinkering with anything he got his hands on from a young age, which led to his remarkable career in the automotive repair industry.
When he is not under any hood, you can find him on the water or in the woods to pursue his passion for hunting and fishing. He has been writing for multiple sectors and is a regular contributor to several publications.
He currently owns a Nissan 300ZX TT and a Pearl Yellow but plans to upgrade it to 550 HP. His favorites include the Koenigsegg CCX and Lamborghini Diablo 6.0 VT, but for him, the Ferrari 360 Spider is one of the sexiest cars that exists to date.
Being an avid world traveler, he has spent most of his time analyzing the automotive markets, latest technology, and local favorites to enhance his knowledge base. He is currently living in North Caroline, where it's all about food and coffee and, of course, cars.