Sand is extremely difficult to remove from the carpet, and there is no simple solution to this problem. Long, languid days at the beach are a must during the warm summer.
You'll put in a lot of effort to remove every last grain of sand off your towels, your cooler, the kid's toys, and everyone in the family!
However, despite your best efforts, sand will frequently find its way into your car. It can be difficult to deal with the cords and bulk associated with a regular vacuum.
This is why it's nice to know some other unique yet effective alternatives to getting sand out of your car.
In this article, we will explain in detail how to get sand out of your car carpet using different methods.
First Method
Get started on your task quickly for the finest possible outcomes. Sand becomes extremely difficult to remove from the carpet of your automobile if it is not removed immediately.
Utilizing a car vacuum and then finishing up with a cloth that has been dampened is your best bet.
If sand has made its way into the tight spaces within your vehicle, you will need more time. Here are steps to vacuum the sand out of your car carpet
Shake and Beat It
The first thing you need to do is take off all of the mats, then flip them over and start beating them.
Give them a solid beating. This should cause the majority of the sand to become dislodged.
Take up your floor mats and drape them over a clothesline or a railing instead of putting them back down.
Use the handle end of a broom to tap the mats to loosen the sand and get it to fall off. Even if you don't get rid of all the sand, some of it will get dislodged, making it simpler to remove when you vacuum.
Comb With Brush
It is important to refrain from going directly to vacuuming to extract the maximum amount of sand possible.
Instead, you should begin by combing the carpet using a brush with stiff bristles. An upholstery brush is a good option to agitate and loosen additional sand particles concealed in the carpet.
Vacuum
Now that the previous phase is complete, we can move on to the final step: vacuum carefully and gently.
If you go to the beach somewhat often, you might want to consider purchasing a portable vacuum. Sand may be swiftly removed from your car carpet with the assistance of a car vacuum.
Moving slowly is the key to success when you're vacuuming. If you vacuum the carpet at too high of a speed, the sand particles will merely get further dispersed throughout the carpet.
You can remove sand from every nook and corner of the vehicle if the seats are removed.
You can use an industrial vacuum and steam clean the carpets. You might also consider going to a car wash and using the vacuums available there.
If, after using these solutions, you still find sand in your vehicle, you might want to think about taking it to a professional detailer.
While you are washing your automobile, you should probably also review the coverage you have for it under your auto insurance policy.
Maintaining the correct vehicle coverage is equally vital as keeping it clean and clear of sand particles.
Second Method
If your vehicle has floor mats, you should take them out and put them elsewhere. You can get the mats ready by giving them a good shake to dislodge any dirt or dust on them.
Invest in a quality automobile carpet wash or cleaner to get the best possible clean out of the carpet.
Utilizing professional cleaning will go a long way. If you cannot obtain a commercial product, you can use laundry detergent to accomplish the same level of thoroughness.
To get started, read the directions that the carpet cleaner maker gave you. If it is a spray, apply it immediately to the affected region.
Concentrations should be diluted according to the requirements; do so in a spray bottle for ease of application.
The most effective method for removing stains, filth, and oil is to scrub in a circular motion.
Please allow the product to sit for the time specified in the directions. After that, you should scrub the cleaner into the carpet with a bristle brush.
Use a steam cleaner or carpet cleaning machine to obtain an extra deep clean if your carpet is exceptionally sandy.
You might also use a transportable carpet cleaner which features a compact adapter that enables it to be used inside a vehicle.
You can now apply shampoo into the carpet fibers to a much greater depth. After that, they will apply powerful suction to remove extra water and leave you with a finish that is almost completely dry.
Third Method
You might utilize a product that is sold specifically for cleaning carpets. You can, however, make your own homemade car carpet cleaner if you don't feel like going to an auto shop.
There are numerous recipes for homemade cleansers. Each one may be customized to meet a specific set of requirements for cleanliness.
Decide on a recipe based on your preferences and the components you already have, and proceed accordingly.
White vinegar, dish soap, and hot water are three of the most effective ingredients for thoroughly cleaning carpets so that they are free of sands.
There is also a solution that may be created by mixing Borax; water brought to a boil, grated soap, and essential oil.
Both methods are effective, but the second option provides additional benefits to carpets, including conditioning and a pleasant aroma.
Last Method
Now that you have sand-free mats, you should be getting pleased about them, but depending on the situation.
Remember that the brush with the stiff bristles is the essential tool for removing the sand that has been hidden before we vacuum.
There is also the possibility of employing a machine with powerful air pressure. This will "blow" the sand out of the carpet and then simultaneously "catch" it with the vacuum cleaner.
Then clean it up after it has been removed. It would appear that this is effective, but not all of us will have access to a device that generates air pressure.
No matter what we do, water should never be used to clean rugs or carpets. Except you are adding a cleaner or another tool with it.
Water will simply further embed the sand into the carpet's fibers, making it much more difficult to remove.
Conclusion
Sand is something that nobody wants to find inside their vehicle, and trying to get rid of it can be a very frustrating experience.
But if you follow these pointers, you can get rid of it in your vehicle. Fortunately, the only thing left over from your travels will be memories.
We hope that these tips will assist you in getting rid of the sand and keeping your car clean for the remainder of the summer!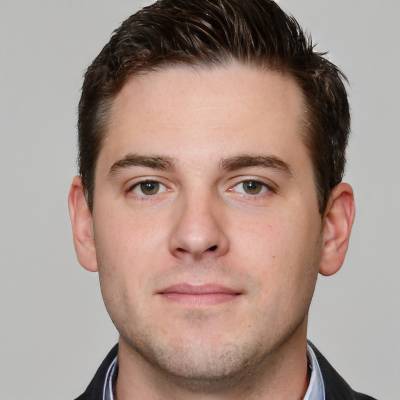 James has been a car enthusiast since his childhood when he learned the differences between a ford and a chevy from his father. He loves to drive and restore old cars with a special drive for Italian marvels. Currently, he has a 1968 Alfa Romeo. He has studied aeronautics and civil aviation in his college and still gets smitten by Galant SS and Lancer GSR.
He is a New York-based product training director working with a giant automotive retailer. He loves to review and uncover the vehicles and their fascinating stories. He believes in keeping it legitimate with a keen passion for research on the latest technological upgrades in cars. While reading his articles or blogs, you can sense the extensive research and dedication backing the piece of text. He loves fried chicken, music, and spending quality time with his pet dog.