We all desire to have a high-performance vehicle without having to spend much.
This need to improve our vehicle's road performance can lead us into a never-ending search for effective, low-cost modifications.
It is very accurate for trucks since the owners of these trucks do more than pick up children from school or shop for groceries.
Many upgrades targeting performance do not give us the desired results when getting those heavy loads up the hill.
Have you considered giving your vehicle extra power? Then, think about the 383 Stroker engine.
Description Of 383 Stroker
A stroker engine is an engine whose stroke has been increased to more than what it originally was made by the manufacturer.
The 383 Stroker engine is fitted primarily to boost a vehicle's thrust force. A 383 Stroker has a 0.030 bore width expansion over the basic 350, with a 4.00 bore.
Installing a 400 crank in a stock 350 raises the stroke to 3.750. Every other dimension remains the same.
And doing the math, you get a 382.6 figure; rounding it up gives you 383ci.
Benefits Of 383 Stroker
A stroker engine gives you something to smile about over your regular engines. Let's discuss these benefits.
Increased Piston Speed
Stroke increases as the stroke lengthen. The stroke speed is also directly proportional to the breadth of the rod core's centerline.
Both rod and piston now have to travel in a larger diameter at the same engine rpm (revolution per minute). It increases the piston speed.
This increased piston speed makes room for the stroker to pull more air at a lower engine rpm.
For example, a 383 Stroker has the same piston speed at 2,500 rpm that a 350 also has at a higher 3,100 rpm.
Increased Air Flow
A 383 Stroker engine has an increased airflow. When the engine is a 383 Stroker, the piston speed is increased.
This increase in piston speed allows the stroker to pull in more air and at a lower engine rpm. It allows the 383 Stroker engine to reach its full potential at a lower rpm.
Essentially, the performance parts are manufactured for increased airflow, which renders more power. A 383 Stroker will increase air current with fewer engine rpm.
Fuel Combustion Efficiency
The increased piston speed allows it to act on the quench part of the combustion chamber at a higher speed.
It enhances energy consumption in the combustion compartment of a 383 Stroker.
Better Fuel Atomization
The fuel is better atomized because of the change in intake pulses and increase in airspeed of a 383 Stroker. It is a result of increased piston speed and long-volume stroke.
Increased Speed And Torque
The circling of the crankshaft increases with the distance moved by the piston.
It increases torque, which offers more power to the wheels and enhances vehicle acceleration.
More Powerful Engine
The 383 Stroker engine is more efficient when compared to a regular engine. Stroking gives the engine more power, which makes it stronger.
It withstands more abuse and impact, and the engine lasts longer.
Low Cost
The cost of building a 383 Stroker is much less than its benefits.
Disadvantages Of A Stroker Engine
As already outlined above, stroked engines have several advantages which other engines do not have.
For example, it provides strength and speed and even saves fuel.
Despite these benefits, you may still need to consider some of the consequences of stroking your engine before deciding. Let's look at these disadvantages.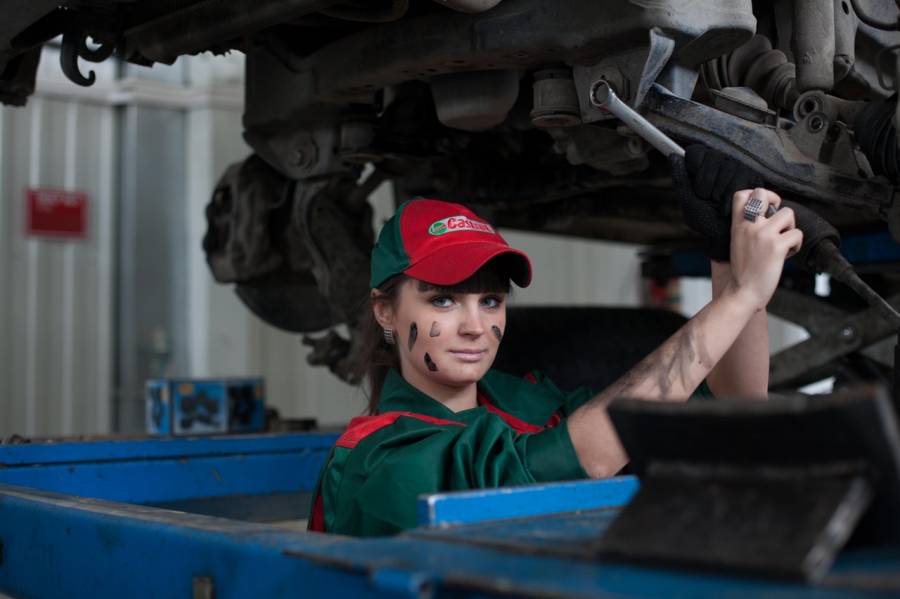 No Aftermarket Support
Forged internals can be expensive. Without sufficient aftermarket support, it may be challenging to complete the project.
Since finding the right parts and materials necessary for the project may prove difficult.
When you decide to build a stroker engine, try checking with your engine manufacturer for aftermarket support.
You don't want to stop halfway due to a lack of resources.
More Stress On The Rotating Parts
Boosting your car's speed involves increasing its rotation, which results in increased speed. It increases the load on the spinning parts, reducing their life duration.
The typical piston speed and rate of relative motion have both risen. Peripheral forces parallel to the engine cylinders are also increased.
These cumulative increases in stress merely indicate that more robust components, such as forged rods, pistons, and crankshafts, are required.
Otherwise, the rate of cycling measured as the revolution per minute (RPM) may drop.
Regardless of geometry, the RPM for any engine is determined by the strength of the rotating assembly and that of the valve train components to manage airflow at that particular RPM appropriately.
Volumetric Efficiency
The volumetric efficiency (VE) of any vehicle is determined by the valves' rhythm, amplitude, and movement.
Stroking an engine will also need the camshaft profile to be changed, without which the VE will be impacted.
Changing the stroke of an engine also changes how the engine pumps.
Essentially, all the parts have to be chosen for them to work together, most significantly, those that affect the airflow in the engine.
So, converting your car engine to a 383 Stroker, for example, definitely delivers your desire for speed, but your volumetric efficiency suffers in doing so.
Issues With The Top-End
Your 383 Stroker may become very problematic, especially with the top end. It is simply another compromise you may have to make.
You are exchanging the crank for stroke impacts the top-end. But this should not be a big problem as it can be fixed.
It all goes down to what setup you are running. To avoid any issues with the top-end, use larger pistons with an increased bore.
Reliability
Before the manufacturers make a product, millions of dollars have been put into research to ensure it is safe.
Each part of the product must have been well researched and known to be the best or at least near best for the product.
Having someone take it apart and try to install their choice of parts or make the desired changes may not sound too safe.
Cost
Chief amongst all is cost. Building 383 Stroker may be tasking in terms of the fund.
It is attributable to the complexities involved in the process. Generally, costs could go between a few thousand dollars and five figures depending on your build.
It is just for engine costs. And now include labor, and you have a hip of dept on your head.
Conclusion
The 383 Stroker engine is one of the best stroker engines. It provides you with that speed and strength lacking in your truck.
But beyond the sweet-smelling savor of the new-look 383 Stroker, you may need to consider some downsides.
Tearing down your tailor-made car engine for one not supported by your car manufacturer is not entirely advisable.
But this shouldn't be an issue provided it was installed by a professional. So, if speed and strength are your picks, 383 Stroker is your best friend.
It would be best if you made efforts to begin using it from today.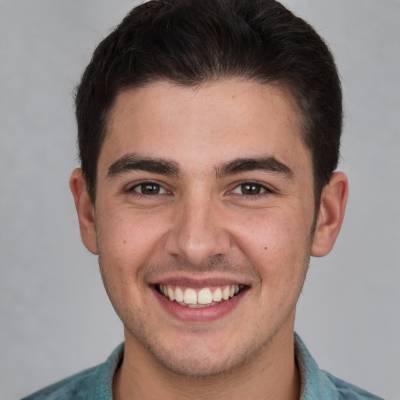 Kevin has been hanging around cars and automobile magazines since he knew what a car is. He grew up in his father's 1995 Mercedes E320 Wagon and Volkwagon Phaeton W12 2004. He rides his first car, a manual 1979 Porche 911SC.
Currently, he owns an Acura Integra GS-R. During his childhood, he showed a keen interest in how things actually work and fix them. This passion transforms into his eternal love for cars and bestows him an ideal position in one of the leading automobile companies; whenever he finds time, he takes out his Acura and opts for the longest possible route to find hidden wholesome pleasure in a road trip.
Want to read some of the articles written by Kevin? Head to our blog section to find out all the articles written by Kevin.