The reliability and adaptability of Toyota automobiles are two of the brand's most lauded qualities.
U.S. News has awarded the Avalon the titles of 2022 Best Large Car for Families and 2022 Best Large Car for the Money for the fourth year.
Toyota is a brand that is well-valued and loved by all. They make cars of different sizes and designs, and they all still come out perfectly.
Although Toyota manufactures a wide variety of small cars, this article will focus on the 7 smallest cars that are ranked higher.
Toyota C+pod
The Toyota C+pod is a small electric car that was launched in 2020. The C+pod is an ultra-compact battery electric vehicle (BEV) with two seats designed for short-distance trips.
The vehicle is smaller than a mini vehicle. It has a rigid but light body powered by a 9.06kWh lithium-ion battery under the floor. The interior is flat and easy to get into because there is no sill to climb over.
The C+pod is an unmistakable BEV with a city car's modern friendliness and simplicity. It has a rated output of 2.6kW (9.2kW max) and makes driving quick and stable, with a range of up to 150km and a top speed of 60km/h.
The back wheels are powered by a permanent magnet electric motor mounted in the back. Powered by a regular wall outlet, the C+pod may be charged quickly and easily at home.
Toyota Yaris
The Toyota Yaris may be the answer if you're looking for a small car but need help deciding between a fuel engine and an electric motor.
The 2020 Toyota Yaris has more to admire than you'd expect from such a low-priced vehicle. This fantastic small car is available in hatchback and sedan body styles.
It also boasts exceptional fuel efficiency, saving you money in the long run. The 2020 Toyota Yaris is an economical compact car with agile handling, a long list of standard features, and a stylish interior.
However, its slow start-up time prohibits it from becoming a top small car contender.
Toyota Aygo Hatchback
The cool and small Toyota Aygo Hatchback is designed boldly and perfect for a work trip. The Aygo is marketed as a cheap but stylish option.
It has three to five doors, handles very well in tight spaces, and doesn't look. The Aygo fits right in with all the other city cars. It fits easily and smoothly into the parking spot.
The Aygo is a great choice if you'll spend most of your time in cities with a lot of traffic. It costs less to run, gives off less CO2, is quieter inside, and has a more confident look.
But some of the old problems are still there. The interior still has cheaper plastics and doesn't hold up on the highway.
Aside from that, the new Toyota Aygo Hatchback is a small, fun, and inexpensive way to get around the city.
Toyota Yaris Hatchback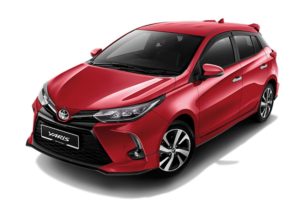 This is a new hot-hatch version of the Toyota Yaris. It comes equipped with all-wheel drive, limited-slip differentials, and a carbon-fiber top.
This model is a homologation special for all-wheel drive. It is essentially a street version of the Yaris rally vehicle that competes in the FIA World Rally Championship.
In addition, it is the most recent addition to the Forbidden Fruit Club. The United States will not receive this model because it is part of a limited production run.
The new 2020 Toyota Yaris Hatchback that we get is not particularly desirable, even though it is brand new.
It runs at a temperature closer to room temperature thanks to its naturally aspirated 106-horsepower 1.5-liter inline-four engine.
This should not come as a shock given that demand for subcompact automobiles is at an all-time low in this day and age of the SUV.
Several automakers have decided to pull out of the class entirely. Toyota is not pulling out of the race, but the company is increasing the size of its hedge.
Toyota Corolla Hatchback
The twelfth generation of the Toyota Corolla provides remarkable efficiency in the use of fuel. It has several standard safety features in a little package that seems significantly more thrilling to drive than it is.
The most powerful version of the Corolla is powered by a four-cylinder engine that produces a meager 169 horsepower. Still, it fails to impart any sense of excitement to the vehicle's acceleration.
The Toyota Corolla is distinguished from other small cars by its extensive lineup of available versions. It can also be equipped with either front-wheel drive or all-wheel drive and an extremely fuel-efficient hybrid powertrain.
Because the back seats are spacious enough for adults to travel in comfort, the Toyota Corolla is a good ride.
Families or businesses who require a cheap and dependable people carrier will surely fancy it.
The driving experience of the car isn't going to blow your mind. However, the car's efficiency and good looks definitely will.
2018 Toyota Corolla iM
If you prioritize economic fuel use, affordable pricing, and convenience of operation in day-to-day driving, this is the best option.
The small size implies a small cargo room, which could be better for spontaneous road trips with companions.
Fortunately, the majority are offered in a hatchback body shape, which is a more practical choice. The 2018 Toyota Corolla iM is a hatchback version of the ubiquitous Corolla.
The fact that only one trim level is available removes a lot of the guesswork involved in the shopping process.
The Corolla iM has many of the sedan's advantages and disadvantages. On the one hand, the ride and seats are comfortable, and the quality of the materials is satisfactory.
The user interface is easy to understand. In addition to that, for the price, you receive a lot of standard features.
Unfortunately, the cargo area is not as spacious as comparable vehicles, and the back seat is not quite spacious.
It is also not very enjoyable to drive due to its excruciatingly slow acceleration caused by its underpowered four-cylinder engine.
Overall, the Corolla iM is an available option that, on paper, appears to be appealing due to its extensive feature set.
However, consumers would be pleased if they paid a little bit more for a little hatchback that was more well-rounded.
Toyota C-HR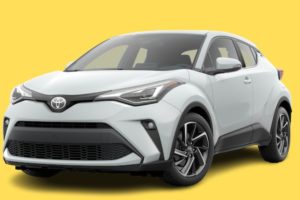 The Toyota C-HR is a subcompact crossover, also called an extra-small SUV. It combines the handling of a sedan with the higher driving position of an SUV.
The exterior of the 2022 Toyota C-HR is stylish and full of personality. All versions come with a slow four-cylinder engine and front-wheel drive.
The C-HR's acceleration is excruciatingly slow, and driving on winding roads is not very enjoyable.
The C-HR has a strong build quality and unique materials for the class. It has comfortable seats that provide adequate support, and the suspension softens most of the bumps in the road.
Also, the C-HR interface is easy to use because it has a smart 8-inch touchscreen. The EPA estimates combined fuel efficiency to be 29 mpg (27 city/31 highway), which is about average for the class.
However, the C- HR's four-cylinder engine lacks the muscle to propel the vehicle with conviction.
Wrapping Up
This post is all you need if you are also looking forward to learning more about small Toyota cars. Above in this article, we have discussed the top 7 smallest Toyota cars.
These cars are not only small Toyota cars, but they are worth considering. If you are on the net searching for the smallest Toyota cars in the market, this article is all you need.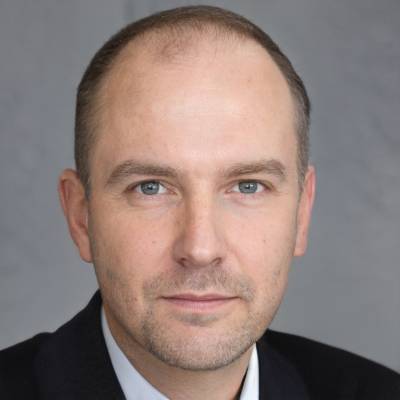 With comprehensive experience in writing exceptional quality articles and blogs about cars and related stuff, Daniel is one of the finest bloggers and a hardcore car lover we have. He is an ASE certified technician with an across-the-board experience of 10 years in the industry. He could not help tinkering with anything he got his hands on from a young age, which led to his remarkable career in the automotive repair industry.
When he is not under any hood, you can find him on the water or in the woods to pursue his passion for hunting and fishing. He has been writing for multiple sectors and is a regular contributor to several publications.
He currently owns a Nissan 300ZX TT and a Pearl Yellow but plans to upgrade it to 550 HP. His favorites include the Koenigsegg CCX and Lamborghini Diablo 6.0 VT, but for him, the Ferrari 360 Spider is one of the sexiest cars that exists to date.
Being an avid world traveler, he has spent most of his time analyzing the automotive markets, latest technology, and local favorites to enhance his knowledge base. He is currently living in North Caroline, where it's all about food and coffee and, of course, cars.