Regardless of how carefully you use your car, it could surprise you by developing sudden faults in parts you didn't expect would happen.
However, careful planning for this day could help you fix the damaged part without breaking the bank.
There are several flexible payment plans for car repairs that auto dealership outlets, auto repair shops, and loan agencies offer.
If you're not aware of these car repair plans, you've come to the right place where you'll get all the information you need about payment plans for car repairs.
What Is a Car Repair Payment Plan?
A car repair payment plan is a car service contract that covers the car's cost. The vehicle owner enters into this contract to protect them from making unnecessary expenses.
It covers auto parts, labor, and other charges incurred in the repair process.
The coverage you get will depend on the quantity or extensiveness of your car repair plan. You can view this plan as an extended warranty on your vehicle purchased from an insurance company.
It is added to your insurance bill and paid monthly, bi-annually, and yearly.
What Do Car Repair Plans Cover?
Labor charges.
Electrical parts.
The vehicle's computer.
Fuel system.
Air conditioning.
Steering components.
Cooling system.
What Makes a Vehicle Eligible for a Car Repair Plan?
For your car to be eligible for a repair plan, it must develop a mechanical fault covered by the plan you purchased.
Registering your car for a repair plan has to meet some insurance criteria, such as how old the vehicle is and the number of miles it has covered.
On average, cars within seven years of their model have an odometer reading of fewer than 72,001 miles.
Car Repair Payment Options
These are the different ways to quickly pay for your vehicle's repair without placing a huge dent in your emergency budget.
Loan
Loans can save you from incurring expenses you didn't plan because of damage to your car. This option has three options you can go with.
Personal Loans
This option is an installment loan you can take for financial car repair. The loan repayment can extend up to 60 months, depending on your creditworthiness, but it comes with a fixed interest rate.
If you opt for a secured personal loan, the bank or lending institution will require you to offer collateral to substantiate your loan request.
There's also an option for an unsecured loan. Still, it'll heavily depend on your creditworthiness, and you can avoid offering up your collateral if you default.
Payday Loans
Like personal loans that offer loans for vehicle repair, payday loans provide the same thing but at a high-interest rate.
However, compared to personal loans, payday loans are incredibly short-term and offered by federal credit unions. To get a payday loan instantly, you must register with a credit union that offers payday loans.
Car Title Loan
This is a form of secured loan where a car owner uses their certificate of title as collateral while taking a loan for car repair.
This loan option is best for those with bad or fair credit, and you can request up to 50% of your car's value.
To get the best deal on a car title loan for your car repair, shop around for low interest and opt for it.
Apr Credit Card
In the competitive industry of credit cards, you'd find several credit card issuers that offer 0% APR for a while.
With this offer, you can repair your car and repay the loan within 12 to 15 months, preventing credit card companies from applying their interest rate to your loan.
The interest rate will be applied to the remaining balance if you default and fail to repay your loan completely.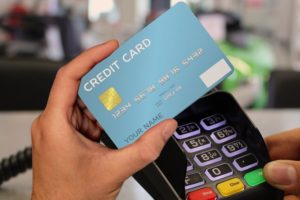 Low-APR credit cards make paying for your car repair less stressful. If you're using an old credit card, check their APR; they may have lower rates than expected.
In addition, some credit issuers offer cash incentives for spending more money within a specific period. You can use this cash incentive as a payment plan for car repairs.
Auto Repair Shop Partnerships With Payment Plan Issuers
If you're looking for an option for a payment plan for car repairs, asking your local repair shop to direct you to a payment plan provider is not a bad idea.
The issuers of this car repair payment plan will ask you to sign a contract with them before they can issue a cover for car repairs. Therefore, the type of payment plan you get will depend on the kind of coverage you get.
Most of these issuers issue credit cards only used for car repair transactions. Interestingly, they offer low-interest rates and no interest rates.
Without filling out forms, you can pay for your car repairs with a credit card. Here are some of the best payment plan issuers;
Synchrony Car Care
Suppose you're looking to get expensive financing for your car repair. In that case, this provider will offer you that through their car repair payment plan.
However, they provide meager rates to their users.
Landmark Finance
Landmark Finance offers car repair payment plans tailored for you. Getting their program is very easy, and it has a low-interest rate.
Service Contracts
These are contracts provided by auto dealers, manufacturers, and third-party car dealers. This contract is optional at purchase but can later be purchased by the car's title owner.
This coverage covers more auto repairs compared to the manufacturer's warranty.
An exciting feature of this payment plan for car repairs is that it covers major mechanical faults like a faulty engine.
But sadly, it does not cover a routine car check or wear and tear of the car's body or furniture.
So before opting for service contract issuers, ensure you understand the contract terms, such as included, excluded, and partial plans.
Breakdown Insurance
Unlike other types of insurance covering unforeseen circumstances, breakdown insurance covers car malfunctions. This payment plan is only available for new and low-mileage cars.
This car repair payment plan covers damages caused by incidents that regular auto insurance won't cover.
Regular auto insurance would cover a car damaged in an accident or stolen.
Still, breakdown insurance would cover the cost of repairing your car's parts, such as electrical, valves, brakes, air conditioning, steering, fuel systems, and transmissions.
Unlike typical insurance, which has a deductible, breakdown insurance also has a deductible.
Takeaway
You must have an alternative repair method to prevent spending unplanned money servicing your car. This car repair payment plan can be postpaid or prepaid.
You can find a lot of issuers offering excellent programs for car repairs. If you are taking the loan option, ensure the issue has a low-interest rate.
You can ask your dealer to refer you to a car repair payment plan that covers extensive mechanical faults in cars if you have to fix a significant part of your car.
However, most of these plans do not cover wear and tear on auto bodies.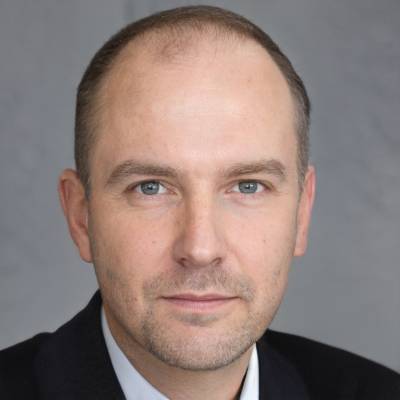 With comprehensive experience in writing exceptional quality articles and blogs about cars and related stuff, Daniel is one of the finest bloggers and a hardcore car lover we have. He is an ASE certified technician with an across-the-board experience of 10 years in the industry. He could not help tinkering with anything he got his hands on from a young age, which led to his remarkable career in the automotive repair industry.
When he is not under any hood, you can find him on the water or in the woods to pursue his passion for hunting and fishing. He has been writing for multiple sectors and is a regular contributor to several publications.
He currently owns a Nissan 300ZX TT and a Pearl Yellow but plans to upgrade it to 550 HP. His favorites include the Koenigsegg CCX and Lamborghini Diablo 6.0 VT, but for him, the Ferrari 360 Spider is one of the sexiest cars that exists to date.
Being an avid world traveler, he has spent most of his time analyzing the automotive markets, latest technology, and local favorites to enhance his knowledge base. He is currently living in North Caroline, where it's all about food and coffee and, of course, cars.