Have you received an emergency (SOS) call malfunction notification in the last few days or weeks? What is the problem with your BMW that you're not understanding?
Do you have an appointment with your mechanic coming up? You likely should. Here's why:
Whenever the SOS button on your car's roof becomes inactive, it causes a malfunction. After that, it's done for good. The SOS button only lasts for three years.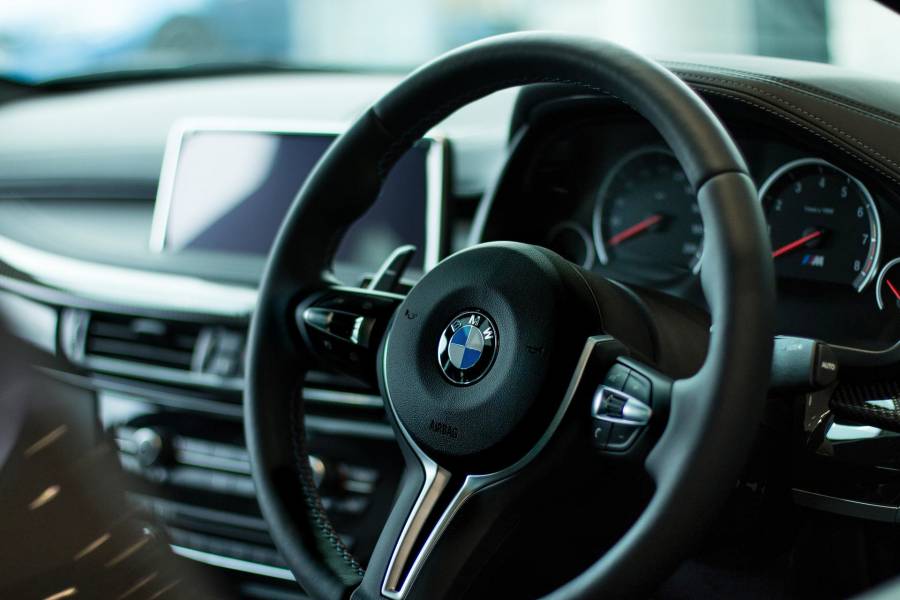 The BMW Emergency Call Button
The emergency call button was built to help drivers communicate emergencies to the correct sources like the fire department. It is to be used if you're in an emergency.
Lives have been saved through this feature as drivers and car owners have been able to get help fast.
The SOS button you can use to report an emergency even if you aren't directly involved.
Once the BMW Intelligent emergency call has been activated, you can contact a representative from the BMW Call Center or the local emergency services.
Data will be sent to the emergency call center if an emergency call is placed using BMW to determine the most effective rescue strategy.
Among the possible inputs are airbag deployments, the vehicle's current location, and an estimate of the severity are all taken into consideration.
eCall should not be used for Concierge Services. The ConnectedDrive menu provides access to Concierge Services.
The call center can be reached in an actual emergency.
Causes Of BMW Emergency Call Malfunction
Errors like this are typically the consequence of bad wiring, a dead battery, or a broken telephone box.
This alarm can be turned off for you by a mechanic, which will prevent it from appearing on your dashboard in the future.
The most typical issues are caused by a software bug, a problem with the SOS control module, or a difficulty with the Bluetooth pairing process.
If the SOS call system has a malfunction, a crossed-out SOS call malfunction warning light will activate on the instrument panel.
Some models will not respond to any commands when the iDrive system is activated.
In addition, it's conceivable that the alarm chimes have been disabled as well.
All components, including amplifiers, SOS modules, and head units, are linked together by an optical cable, forming a continuous loop between them.
As a result, there is less background noise and a stronger signal.
The disadvantage is that if one of the components fails, all of the other devices in the loop will be disconnected.
Various Factors
There are myriad factors that can trigger the SOS call, and the answers will vary depending on the element that triggers the error.
The key checkpoints you should focus on to diagnose the error include an internal check on the SOS components.
Here you will be focusing on the wiring system, intending to replace any defective wires. You may also need to program your car to turn off the SOS feature completely.
Because you do not want to affect any functionality in your BMW series, you may opt not to recode because such practices can result in an ugly interference on the BMW functionalities.
So while it may be so vital to do an instant alteration to some specific functionalities, you will be doing well if it's under the consultation of the BMW mechanics.
Notably, a BMW emergency call SOS will have all its units, such as the amplifier, the head unit and the SOS modules, linked together by an optic cable through a single loop.
A single looping will ensure that the noise and interference are minimized. Still, you should be worried about this idea because any mess in a single component interferes with the whole system.
Satellite Radio
Faulty satellite radio is by far the most common culprit. Depending on the model, it can be found in the trunk, either on the side or under a floor cover.
Although the satellite radio can be repaired, buying a working used model is much more convenient.
If you don't listen to satellite radio, you can save money by installing a universal fiber optic bypass loop.
iDrive
CCC, CIC, and NBT are examples of iDrive head units that can have problems.
Failures in the fiber-optic loop can shut down the head unit or cause communication issues. An SOS call malfunction warning light will come due to this.
Make sure also to check the fuses on the unit's backside.
Amplifier
For example, a bad Bluetooth module or faulty amplifier will affect all other components in this loop. A floor cover protects these two units.
The faulty component can be located using a fiber-optic bypass loop. In addition, check the fuses on the side of the devices for damage.
Fibre Optic Cable
The fiber-optic cable can be damaged on rare occasions. During other work on the car, this cable may become disconnected.
A fibre optic cable should be the last thing that you should check when diagnosing the BMW emergency call pop-up error.
Though it rarely gets issues, it may be the option when you are desperate and want to analyze the problems. It may happen when you are repairing your car, and you accidentally interfere with the optic nerve.
To repair, check the fibre cables and splice them. Here you may need some special tools that will serve the purpose. Note that everything needs to be in its specific position.
It becomes necessary to seek the services of an expert when you are not sure of the things to do.
Solutions To The BMW Emergency Call Malfunction
When it comes to fixing the BMW emergency call problem, no one solution works.
SOS components and wiring that are damaged or defective must be replaced, and the car must be programmed to completely turn off the SOS feature.
Recoding may not be recommended due to the possibility of affecting specific functionality in some BMW models.
It is recommended that you consult with a BMW mechanic before making any significant alterations to your vehicle.
If the BMW emergency call malfunction is related to an issue with the Bluetooth connectivity, you will need to remove your phone from the iDrive and reconnect.
Peradventure, you get such a message (SOS Call System Failure!), affecting your iDrive. Your next course of action should be these:
If you notice that the iDrive screen has gone dark, hit the CD eject, DVD eject, and CD volume buttons simultaneously.
After iDrive has been re-initialized, you can remove your Bluetooth phone from the iDrive settings menu.
Please turn off the computer; this may not be necessary, but it may work. So try anyway.
To utilize the iDrive again, restart your phone and re-configure it to use the iDrive.
For example, if you are experiencing the BMW Emergency Call Malfunction in your BMW 740i, you will need to restart your iDrive system.
It may be accomplished by pressing and holding the volume button for 30 seconds. First and foremost, you must turn off your engine.
Check that just the accessories in your vehicle are turned on. So keep pressing the volume up and down buttons until the infotainment screen turns off.
Make sure that you maintain control of the button for 30 seconds.
Once that timescale has been completed, you will release go of the button and press it once again to complete the process.
It is necessary to reboot the system successfully. The second time around, the duration is the same as the first: 30 seconds.
To switch the iDrive system back on, press the volume up or down buttons again. That should take care of the problem!
If specific apps are not loading correctly, or if you are experiencing problems with your Android or Apple auto car play, this solution should relieve you of your troubles.
If it does not, you can be sure that the problem is not from the iDrive.
If you only want to get rid of BMW Assist (SOS error) and not Bluetooth, add +TELD to the VO and reset the car to its factory settings.
Bluetooth will continue to be active and completely functional, but BMW Assist will be removed or disabled from the vehicle.
It may seem confusing, so please consult professional help if you don't understand or are uncomfortable.
Conclusion
If you receive the BMW Emergency Call Malfunction notification, you should not panic.
If you are still unclear about what to do next, please let us know so that we can make this page more helpful.
Seek the assistance of a mechanic as soon as possible to get everything back on track. There is no need to be alarmed if this occurs to you or your motor vehicle.
When you get the BMW emergency call pop up, you do not need to worry because the solutions are always reachable. They are easy to follow and do not necessarily need an expert.
You will only seek expert services when the case is extreme, or most accessories are damaged. Note that such an error may only need a reboot, so you should not always be in a hurry to run to the mechanic!
You can do it yourself because it is just about pressing the buttons for the system reboot. But seeking a specialist services will be prudent if the problem persists.
It is possible to correct the situation!
Patrick started his love affair with cars in his childhood. Over the years, he claims a sturdy hold on his driving skills, along with a thorough understanding of cars. We can expect some interesting, holistic, and pleasurable blogs with his flair for writing and his love for cars.
Being a car enthusiast, Patrick has experience comprising of two decades in which he has ridden some of the meanest and strongest machines in the automotive industry. His previous avatars include an automotive professional, photographer, and journalist, and you will certainly experience the roundness of experience in his piece on this site.
In his second decade of reviewing cars and analyzing tools, Patrick is all set to give you convincing, reliable, and the latest information regarding what's happening in the automotive industry. Currently, he owns a BMW Z3 but cannot get his eyes off Aston Martin DB5. He is a car enthusiast; he loves cooking and listening to music, especially jazz. Here are some of the pieces written by our ace author.