Did you know that the BMW Emergency Call feature can help us all feel safe on the roads? Help is just a button press away in case of an emergency, providing peace of mind.
BMW's Emergency Call feature offers peace of mind while ensuring that help is just a button press away in an emergency.
In this blog post, we'll take a detailed look at how BMW Emergency Call works. We will also be learning how it's activated and what happens when it's used.
What Happens When You Activate A BMW Emergency Call?
When you activate the emergency call feature in your car:
GPS technology determines your vehicle's location.
The feature connects you to the BMW Call Center.
A call center operator assesses the situation and determines the appropriate response.
Emergency services are dispatched if necessary (e.g., ambulance, police).
The operator may also provide instructions on how to safely exit the vehicle. They can even provide first aid until emergency services arrive.
It is important to note that misusing these emergency services is a criminal offense in most countries, as it is a form of communication fraud.
Such laws are enforced by local authorities and vary from country to country. So, be sure to only activate it when there is a real emergency.
How Is BMW Emergency Call Activated?
There are several ways in which BMW Emergency Call can be activated:
1. In-Vehicle Button
The BMW Emergency Call feature can be activated by pressing the red emergency call button located in the vehicle.
This button is typically located on the ceiling console, on the driver's side, near the rear-view mirror.
Pressing and holding the button for a few seconds will initiate the emergency call and connect you with a BMW emergency operator.
The operator will be able to assist you with your emergency and also connect you with the appropriate emergency services if needed.
2. Automatic Activation in The Event of a Collision
The BMW Emergency Call feature includes automatic activation in the event of a collision.
The vehicle's onboard sensors automatically initiate an emergency call when they detect a significant impact.
This call will be made even if the occupants of the vehicle are unable to make the call themselves.
The call center will then be able to speak with the occupants of the vehicle, assess the situation, and dispatch emergency services as needed.
3. Manual Activation by the Driver or Passengers
You can manually activate the BMW Emergency Call by pressing the in-vehicle button.
Passengers can also activate the feature using the BMW ConnectedDrive app on their smartphones.
Keep in mind that only vehicles with the necessary hardware and activated with BMW Emergency Call can use the service.
Some older BMW models may not have this feature, or it may require a subscription service to activate it.
What Are BMW Teleservices and BMW ConnectedDrive?
BMW Teleservices is a system that uses data transmitted from the vehicle to the BMW Call Center to provide a variety of services.
One of the services that BMW Call Center includes maintenance reminders and remote diagnostics.
This can help to ensure that your BMW is always running at its best. It can also make it easier to schedule service appointments or order parts if needed.
BMW ConnectedDrive is a suite of services that utilize advanced technology to enhance the functionality of your BMW.
This includes features like navigation, entertainment, and communication.
With BMW ConnectedDrive, you can access a variety of features and functions using 3 main methods.
These are the in-vehicle controller, the BMW ConnectedDrive app on your smartphone, or through voice commands.
In terms of BMW Emergency Call, both Teleservices and ConnectedDrive can be used to enhance the functionality of the system.
For example, Teleservices can be used to transmit data about the vehicle's condition to the call center operator, which can help to determine the appropriate response in the event of an emergency.
ConnectedDrive can be used to manually activate Emergency Call or to access other emergency-related features, such as the SOS button on the BMW ConnectedDrive app.
Overall, Teleservices and ConnectedDrive work together to provide a comprehensive and convenient emergency response system for BMW drivers.
What Are the Frequently Asked Questions That People Have About BMW Emergency?
Here are some answers to frequently asked questions about BMW Emergency Call that people normally asked:
Can I Deactivate the BMW Emergency Call Feature?
Yes, you can deactivate the BMW Emergency Call feature if desired, but keep in mind that it may limit the assistance provided in an emergency.
The process to deactivate the feature varies by BMW model and year.
For newer BMW models, you can deactivate the feature through the iDrive system.
To do this:
Go to the "Vehicle" menu.
Select "Vehicle Settings" and "Assistance Systems."
Look for the option to deactivate the emergency call feature.
For older models, the process may differ, so consult the owner manual or contact a BMW dealer for assistance.
Also, keep in mind that in some jurisdictions, deactivating the emergency call feature may not be possible or advisable.
So, check with your local dealer or authorities for more information.
What Should I Do If I Accidentally Press the BMW SOS Button?
If you press the BMW SOS button by accident, stay on the line and inform the BMW Call Center operator immediately.
Let the operator know it was a mistake. The operator will then cancel the call and take no further action.
Remember, the BMW SOS button is an emergency feature meant for true emergencies. If you accidentally press it, stay calm and inform the operator right away.
Do not hang up the call or disconnect the line. Hanging up could prompt the operator to dispatch emergency services to your location.
If you are unsure about how to use the BMW SOS button or other emergency features in your vehicle, consult your vehicle's owner manual or contact a local BMW dealer for more information.
Is BMW Emergency Call Available in All Countries?
BMW Emergency Call is available in many countries, but it may not be available in all locations.
The availability of the service may also depend on the specific model of your BMW and whether it is equipped with the necessary hardware.
It's best to check with your local BMW dealer or the BMW Call Center to determine whether Emergency Call is available in your area.
Is There a Fee for Using BMW Emergency Call?
No, there is no fee for using the BMW Emergency Call feature. This feature comes with the purchase of a new BMW vehicle.
It does, however, require a cellular connection. Standard data and/or roaming charges may apply for the duration of the call depending on your cellular plan.
Takeaway
BMW Emergency Call is a valuable feature that can provide peace of mind and assist in times of emergency.
We've discussed how it can be activated, the steps taken when used, and how BMW Teleservices and BMW ConnectedDrive enhance its functionality.
We hope this post has provided a clear understanding of how this emergency response system works and how it can be beneficial.
The feature is there to help keep you and your loved ones safe. So, familiarize yourself with your BMW's emergency response system and use it responsibly.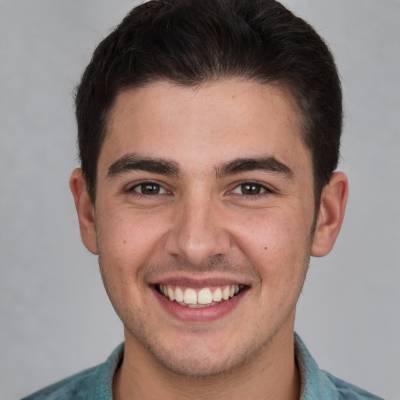 Kevin has been hanging around cars and automobile magazines since he knew what a car is. He grew up in his father's 1995 Mercedes E320 Wagon and Volkwagon Phaeton W12 2004. He rides his first car, a manual 1979 Porche 911SC.
Currently, he owns an Acura Integra GS-R. During his childhood, he showed a keen interest in how things actually work and fix them. This passion transforms into his eternal love for cars and bestows him an ideal position in one of the leading automobile companies; whenever he finds time, he takes out his Acura and opts for the longest possible route to find hidden wholesome pleasure in a road trip.
Want to read some of the articles written by Kevin? Head to our blog section to find out all the articles written by Kevin.