The electronic spark control module is used by the vehicle's engine to help control the ignition timing.
It can improve the performance of the vehicle's engine and make it run more efficiently.
However, like any electronics, the spark control module in your car is bound to fail at least occasionally.
The most common symptom of a failing ESC module is misfiring in the engine or stalling out at idle speeds.
If you notice your engine misfiring or stalling at stoplights, it could be due to a faulty electronic spark control module.
But what you do next after noticing the problem is what matters.
Read on for a complete step-by-step guide on bypassing the electronic spark control module in your car's ignition system.
Get to learn about every consideration in the process and get your car back on the highway!
What To Consider During A Bypass Of Your Car's Electronic Spark Control Module
Your car's electronic spark computerized module controls the timing of the spark plugs when igniting your car.
The control is based on information received from multiple sensors throughout the engine.
These sensors include the camshaft position sensors, crankshaft position sensors, and throttle position sensors.
If there is a miscommunication between these sensors, your car's ESC module may not help ignite the car as expected.
A common way to get rid of a faulty spark control module is bypassing it entirely through an aftermarket system – You can also eliminate the module by removing some wires from the circuit altogether. However, these methods can cause problems if they are not done correctly.
When installing an ESC Bypass Wire, you need to ensure that it is as short as possible – It will help you avoid voltage drops and interference. However, if it is too short, this may result in an open circuit problem during the warm-up time. In this case, you may need to add on some more wire to extend between two and three inches past where the plug goes into the connector.
Its recommended that you use a twisted pair of wires to install your ESC Bypass Wire – You can obtain this from a telephone extension cord or cable, with four-conductor wires for each line. You should use one pair of wires for your bypass but do not use them all at once.
After a successful bypass, you may need to readjust your driving system's timing – The ESC won't be present for monitoring the engine knocks. Therefore, as much as the module is not used during this procedure, you may need it for the timing adjustments. So different car models have different locations for the Electronic Spark Control module. However, most of them have it on the passenger side, deeper behind the glove compartment. All you will have to do is open the glove compartment down. Locate the plastic cover enclosing a shiny box.
How To Bypass Your Car's Electronic Spark Control Module
You will need:
A flathead screwdriver
A multimeter or 3-wire socket tester (optional)
Soldering iron and solder (the solder needs to be non-acidic)
Wire strippers
The wiring harness for your vehicle or electrical tape for insulation
The multimeter is intended for testing the Electronic spark control module. It will help you be sure that the computer system has a problem.
Otherwise, you may proceed and do the bypass modification, only for it to fail because the problem was not with the ESC.
However, if you are sure about the spark control module's problem, you don't need to test it again. You can proceed with the modifications.
Here's how to bypass the electronic spark control module in any vehicle model: a car or a truck.
Step 1: Pop open your car's hood.
Step 2: Locate your car's distributor. It should be somewhere behind the engine, at the far end of the hood. The distributor is grey and like a canister with thick black spark plug cables connected to its top.
Step 3: Check at the bottom of the distributor are four tiny cables colored green, white, brown, and black. Those ignition cables connect to your car's electronic spark control module.
Step 4: A male and female connector joined a few inches away from the distributor on the four-wires circuit.
Step 5: Disconnect the plugs and release the male connector end from the computer's spark module. Remain with the female connector from the distributor. Locate the four wires, green, white, brown, and black.
Step 6: Cut the green and black wires 2 to 3 inches from the connector's end.
Step 7: Strip the two cut ends, solder them and tape them together. It is all you will need to bypass the electronic control module.
Step 8: You, however, don't have to cut or strip and solder the two together necessarily. You can get an extra male connector if you don't have solder and a wire stripper. However, this connector should not be cabled or used for any vehicle part. The connector should also be compatible with the female plug from the car's distributor.
Step 9: All you will need is to align the new male connector with the female connector on the distributor side. Then checking on the markings [A B C D] on the connectors, you must note what letters represent the green and the black wires. It has to be specifically green and black for an assured bypass of the electronic spark control module.
Step 10: Once you are sure about your findings, you may need to check again. It won't do any harm to confirm as long as your car usually functions, even after bypassing the ESC module. So with the green and back letter representations, fit a jumper wire to loop the two pins.
Step 11: Remember you are looping on the male connector that plugs into the female connector from your car's distributor. Once looped, fit your new male connector back to the female connector, and that's it! You can tape the other connector headed for the electronic spark control module.
Step 12: At this point, you can taste your car's ignition. If it was misfiring earlier on, you could be assured that it would ignite this time around! However, that's not all. There's still more you are to do to ensure the ECS is wholly bypassed and has no power source anymore. It is not necessary, but it's just a neat modification.
Step 13: On the battery side of the distributor is a pink and orange wire. The pink wire goes to the battery while the orange wire goes to the ignition through the spark control module. Taking a close look at the two, you'll notice that the pink wire is thicker than the orange one. You need to disconnect the pink wire. Just unplug it. Since you've already bypassed the computer, it won't be used for the timing system in the electronic spark control module.
That is all you need to do; you may, however, need to adjust your timing system to your new driving conditions without the ESC.
This adjustment is best made with the help of a professional mechanic.
Final Thoughts
The electronic spark control module bypass will cover all the module's functions.
The bypass also does not require any additional wiring, as it works in conjunction with your vehicle's existing components.
If you have been having problems with your car starting, having an electronic control module bypass should help.
If you do not feel comfortable doing the ESC bypass, you should consult a professional mechanic specializing in car wiring.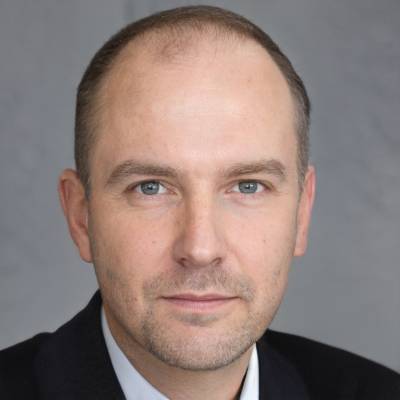 With comprehensive experience in writing exceptional quality articles and blogs about cars and related stuff, Daniel is one of the finest bloggers and a hardcore car lover we have. He is an ASE certified technician with an across-the-board experience of 10 years in the industry. He could not help tinkering with anything he got his hands on from a young age, which led to his remarkable career in the automotive repair industry.
When he is not under any hood, you can find him on the water or in the woods to pursue his passion for hunting and fishing. He has been writing for multiple sectors and is a regular contributor to several publications.
He currently owns a Nissan 300ZX TT and a Pearl Yellow but plans to upgrade it to 550 HP. His favorites include the Koenigsegg CCX and Lamborghini Diablo 6.0 VT, but for him, the Ferrari 360 Spider is one of the sexiest cars that exists to date.
Being an avid world traveler, he has spent most of his time analyzing the automotive markets, latest technology, and local favorites to enhance his knowledge base. He is currently living in North Caroline, where it's all about food and coffee and, of course, cars.