Car seat heaters are among the most popular additions car enthusiasts make to their cars to increase their comfort level. They allow you to set the heating temperature according to your preference and run for an indefinite period.
Especially preferred by people who live in harsh climates where winters are rough, car seat heaters keep their owners warm and happy by instantly changing their car's atmosphere.
Let's take a look what are the best options on the market!
Best Overall
Healthmate IN9438 Velour 12v Heated Seat Cushion With Lumbar Support
One of the most reliable brands for heated seat cushions, HealthMate offers a very soft and durable material with a dual secure strapping system that prevents the cushion from losing its place.
The heated seat cushions of HealthMate are made with polyurethane foam, which is an exceptionally durable, comfortable, and soft velour layer.
Once the cushion's heating system is unmovable from your car seat, it will make a significant change in your comfort level. This product comes with two secure elastic straps and 4-inch straps that prevent the cushion from being in motion.
HealthMate offers a size that is a universal fit for most cars, boats, trucks, and RVs.
HealthMate has easy control of high and low heat settings; therefore, you can figure out your ideal temperature and adjust according to your body temperature with a maximum heat of 114 degrees Fahrenheit.
Heat is indeed known to relieve pain and relax muscles, but keep in mind that moderate temperature is ideal warmth for your body.
HealthMate's durable heated cushion works according to your preference. You can plug in whenever you want and unplug it to save battery drainage. It is hugely battery-friendly because the car is the main product, and the cushion is an accessory to modify it.
Furthermore, you can choose two different color options according to your car seat color so that your car wouldn't look out of the manner.
HealthMate's heating cushions have become one of the best-selling cushions on the market since they are found user-friendly and easy to store for users' offseason.
Pros:
Supple Velour cover
User-friendly and easy to use
Trouble-free storage folds flat
Two safe elastic and hook strapping systems
The adjustable heating control system
Two-color options
12 volts heated seat cushion
Cons:
Be attentive to unplug it while not in use; otherwise, it can cause battery drainage
Sojoy Universal 12v Multifunctional Car Seat Heater
What we liked most about this product:
A seat warmer that stays close to your body and helps you warm faster. Your body parts deserve pampering with Sojoy Universal 12V Multifunctional Car Seat Heater's feature that will make you warm on the road with up to 30-Celsius surface temperature.
Thanks to its quick heating system, within 3 minutes of plugging, you don't need to wait much to feel the warm temperature in your muscles.
According to your heating preference, you can set the temperature high, medium, and low.
Heating systems are standard in most car seat warmers, but what makes Sojoy so unique is its 45 minutes timer. If you tend to forget things easily, you don't have to worry about turning off the device and surprising battery drainage.
Another significant feature of the Sojoy car seat warmer is that it's a universal fit for most 12V vehicles with a stylish, multifunctional standard car seat.
When it comes to your car seat, a warmer isn't enough. Sojoy car seat warmer is up of soft, breathable, and thick polyester fabric for warm comfort.
Furthermore, specially designed to be non-skid on all surfaces to make your drive safe and more pleasant, this car warmer has a secure non-slip attachment with an elastic hook fastener. Once you adjust, it will stay until you remove it.
Pros:
Easy to set up
Soft, breathable fabric
Non-slip with stretchy hook fastener
Quick warm up within 3 minutes
High, medium, and low warmth preference
Universal fit for DC 12V vehicles
120-Fahrenheit surface heat with 45 minutes timer
Cons:
It doesn't have a folding system, which means that it is not easy to keep while not in use
Snailax Seat Cushion With 2 Levels Of Heating
What do we like most about this product:
In winter, all we want to do is to wrap ourselves in a blanket with a hot cup of coffee or tea. In summer, the situation is the opposite when all we want to do is to keep our bodies and brain fresh.
Snailax is a single solution for both problems. You cannot just call it a seat warmer because it also works as a seat cooler in summers. 
The seating area provides you a perfect relaxing match for winters. It is not just feasible for 12V cars but also goes for 24V trucks, boats, and buses.
Are you planning to go for a boat ride or camping? Then, Snailex will fit everywhere with its non-slip rubber bottom and portable features.
This product is also very safe and sound because it protects the cushion's overheating and saves you from any mishap that can happen from the swelter. It just takes a few minutes for your body to adjust to the heating temperature during winters.
Snailex's smart auto shut-off timer of 30 minutes recognizes even before you do.
With a robust air intake of 3 fan speeds, Snailex cooling cushion sucks the air and recycles it with fresh air toward the whole seat. By soaking up the body heat, it provides a great atmosphere during sunny days, and you are always cool and dry.
What makes this product stand out among the others on the market is its ventilation with two layers design and 3D interconnects. The fixed vents on the seat and back have 11 vents each, provide robust and intense wind. Moreover, the new 3D concept of spacer fabric makes an excellent support system for the ventilation function.
Pros:
Two in one heating and cooling system
Double built-in heating pads
Portable and non-slip rubber bottom
Guard overheating
Automatic 30 minutes shut off
Soaks the body heat
The advanced 3D concept with two layers of the ventilation structure
Cons:
Lacks the folding system
Sometimes the cooling system circulates the air but doesn't cool enough.
Kingleting Heated Seat Cushion With Intelligent Temperature Controller
What do we like most about this product:
If you have a luxury car and think of upgrading it, then KINGLETING car seat warmer is an excellent choice with a modern touch.
KINGLETING understands that time is precious, and you shouldn't be away from your comfort zone even for a minute, so it warms your car seat within 60 seconds, and you get in your car, and the heater starts warming you within the time of your car engine starts working.
You will feel cozy just in few seconds with highly adjustable temperature control to 140 F.
When you have an upgraded system, it's reasonable to forget. Still, with KINGLETING, you are stress-free even if you stop thinking about turning it off because the adjustable auto turning off will leave you hassle-free.
You can choose auto turnoff of 30, 60, and 90 minutes to avoid battery drainage, or if you want, you can go with none of the choices above, just let it warm until you are on the road.
For your safety precaution, KINGLETING is prepared with thermostat protection that prevents the cushion from overheating.
Despite the temperature, you choose it will automatically stop increasing and keep the constant temperature of your choice.
It is easy to use and a universal fit for most cars, SUVs, and RVs. Structured with non-slip rubbers on the bottom and prepared with flexible bands to fasten the cushion on the seat, they fit on the place completely. All you have to do is to follow the instructions on the kit.
Pros:
Thermostat overheating shield
Universal fit with non-slip rubber
Custom auto turn off
The fast heating system within 1 minute
Cigarette lighter
You can use two cushions at the same time
Budget-friendly
Cons:
No folding and less user-friendly
Only one color option
Big Ant Heated Seat Cushion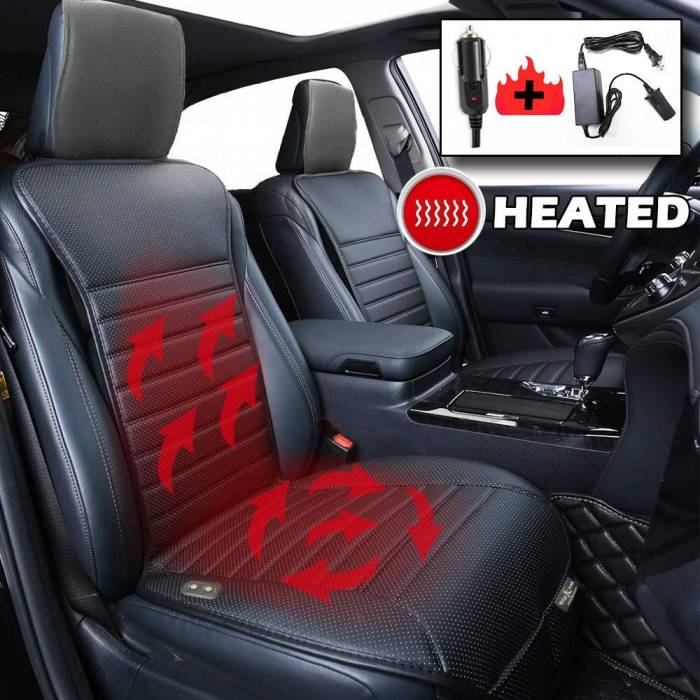 What we liked most about this product:
BIG ANT seat cushion is a renowned brand in customer preference because it is CE certified and tested safely. It is the ultimate comfort for your butts, thighs, and back during snowy winters.
If you might need a little extra warmth, the BIG ANT heated seat cushion can help you solve this matter by adjusting your seat cushion to 110 and 120 Fahrenheit.
Big ant will save your car space with 2 front pockets, where you can keep a wallet or mobile phone.
Upgrading isn't awful until you don't collect sufficient information about the product and its adverse effects on your health. While choosing BIG ANT to seat warmer cushion, most consumers appreciate the fact that it is toxin-free.
There is no point in installing a gadget if it is not fast and smart enough to meet your needs. With BIG ANT cushion, you can feel the heat within 1 minute, and elegant for adjusting a warmth between high and low.
All you have to do is to be cautious about turning it off while not in use and avoid battery drainage.
BIG ANT became the best choice for winters because it comes with power as same as AC adaptor, and if you are indoors, it works with the same efficiency.
The best feature of this product is that it is made up of very contented premium leather material, and mostly it stays stain-free. So it is easy to clean and easy to install with an extra non-slip rubber-soled.
Pros:
CE certified
Premium leather structure
Easy to clean
AC adaptor so it is extra-powerful
Heats up within one minute
Contaminant free
2 front pockets
Quality guaranteed
Cons:
Adjustable between low and high without medium heat option
Unplug while not in use because there is no automatic turnoff timer
No folding.
Best Car Seat Heaters Buying Guide:
While buying a car seat warmer, you should consider the following features below:
You should not make any compromise on safety and quality
It will be great if there is a universal fit and non-slip on the seat
It should protect overheating and high/medium/low-temperature control
There should be a folding option for off-season
The fabric should be soft and breathable not to sweat you
The device should warm up quickly
There should be an automatic off to avoid battery drainage
FAQs
Does the car seat heater drain the battery?
It can. Car seat heaters run with electricity, and as long as the engine runs, they can work indefinitely. If you stop the engine and forget about your car seat heater, it will eventually drain the car's battery.
Is the car seat heater bad for you?
There isn't any scientific proof about car seat heaters being the sole reason for health problems. Some people claim that seats may damage sperm production by raising men's temperature to unhealthy levels, while others claim that overheating causes inflammation of the appendages.
Hemorrhoids are another condition that comes to people's minds; however, unless you drive or sit in one position for too long continuously, it is unlikely you will have hemorrhoids because of seat heaters.
The important criteria are not to expose yourself to extra warm temperatures that your body cannot endure for long periods.
See Also: Can My Car AC Make Me Sick?
Can I coat my heated car seat system with a cover?
You can. There is a wide range of heated car seat covers on the market. We recommend you go with fire-resistant fabrics.
Is a car seat heating system affordable?
Of course, it depends on your budget. Most seat warmers on the market are currently under 500 Dollars, and most people find them moderately affordable compared to other car modifications.
How long does it take for heated seats to warm up?
It depends on the brand you choose. Some brands need 2 minutes to warm up, while others need another 2-3 minutes to make you feel fully heated.
Can the heated car seat cause hemorrhoids?
There isn't any scientific proof of seat heaters causing hemorrhoids.
There are many reasons why hemorrhoids occur; some are chronic diarrhea, constipation, or straining during bowel movements.
Unless you drive or sit in one position for too long continuously, plus these reasons, it is unlikely you will have hemorrhoids because of seat heaters.
Can I adjust the temperature of my car seat heater?
You can adjust the heating according to your preference in high, medium, and low temperatures.
What if I forget to turn off my car seat warmer?
If you stop the engine and forget about your car seat heater, it runs off the battery and eventually drains it. However, many car seat warmers have an automatic turn off nowadays, and all you have to do is choose one with a timer if you tend to forget things easily.
Are car seat warmers bad for pregnant women?
It is not scientifically proven that a car seat warmer has a negative effect on a pregnant woman different than a heating pad or a heated blanket. Pregnancy is only affected if a mother-to-be is exposed to extreme temperatures for a long time. This is not the case with car seat warmers.
Does a car seat warmer help in treating backache?
There is no scientific proof of seat warmers treating backache. These devices do not have the capability of penetrating deep enough to reach the damaged tissues in the first place.
On the other hand, many people say that they have felt better, especially when riding back home after a long tiring day.
Whether it is a placebo effect or not, they might relax you both mentally and physically.
Conclusion
A car seat warmer is not a luxury anymore; on the contrary, it is an essential feature nowadays and easy to install. There are several options out there, and there is the right product for everyone.
All you need to do is find the right product for you and then follow the kit provided along with it. Just don't forget about the information we have provided for you while shopping.
We hope you will have a much more comfortable shopping experience with our product reviews, FAQs, and buying guide.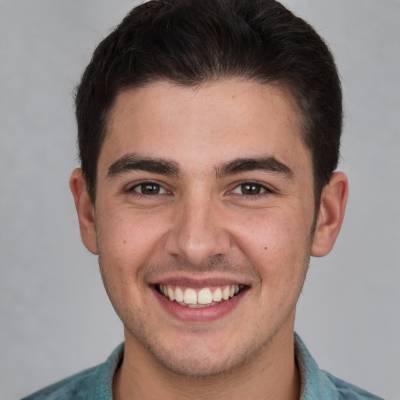 Kevin has been hanging around cars and automobile magazines since he knew what a car is. He grew up in his father's 1995 Mercedes E320 Wagon and Volkwagon Phaeton W12 2004. He rides his first car, a manual 1979 Porche 911SC.
Currently, he owns an Acura Integra GS-R. During his childhood, he showed a keen interest in how things actually work and fix them. This passion transforms into his eternal love for cars and bestows him an ideal position in one of the leading automobile companies; whenever he finds time, he takes out his Acura and opts for the longest possible route to find hidden wholesome pleasure in a road trip.
Want to read some of the articles written by Kevin? Head to our blog section to find out all the articles written by Kevin.