For many people, car mileage is often the deciding factor for whether or not they will buy a specific vehicle. When deciding to buy a new car, it is essential to ensure that the mileage advertised is, in fact, genuine mileage.
This is because often, many car dealerships and private sellers are misrepresenting or completely falsifying the milages on vehicles they sell.
There are many ways that a car's mileage can be falsified in this innovative world in which we live. We will look at six different ways that you can substantiate if a car's mileage is valid. This article aims to inform you of how vehicle mileage is altered and how you can determine and verify a genuine mileage.
1. Odometer Examination
One of the first things you can check to verify and determine genuine mileage is to look at the odometer. Dishonest car dealerships and private sellers can utilize the services of an equally shady mechanic to alter an original odometer.
They do this by removing the original speedometer and odometer. They then replace it with an odometer displaying a lower mileage from a car of the same make. Notably, if you want to check if this has indeed been done, you will need to know an average. Most cars average around twelve thousand miles a year.
If the vehicle you are interested in purchasing is approximately five years old, the odometer reading should be close to sixty thousand miles. If the odometer reading is not in this range, then there is a high possibility that the mileage isn't genuine.
Something else you will want to look for is an asterisk by the numbers on an odometer. Some cars are programmed to show an asterisk if the mileage has been altered. Be sure also to examine the cars' dashboard.
Check if the dashboard exhibits missing screws, excessive scratches, or looks disproportionately put together. This usually signifies a high likelihood that the car mileage isn't genuine.
Why This Solution?
To verify if a car mileage displayed or advertised is genuine, you should always check the odometer first. This method is one of the best to employ as it will save you from wasting your time. You won't have to continue to use other methods to check the genuineness of the vehicle's mileage.
You will be able to either prove or disprove the mileage by checking the odometer.
2. Car History
If you want to determine if a car mileage is genuine, you will need to get the vehicles' complete history. Obtaining the car's history is a crucial step as it will provide you with important information. In a car's history check, you will attain all the recorded mileages of the vehicle.
This history report should immediately alert you to any apparent mileage discrepancies. The history will tell you an accurate account of the car mileage on given dates. You will need to check for any unusual gaps and any unbelievable mileages imputed under various dates.
With a car's vehicle history report, you can compare the vehicle's current odometer reading to the report's recorded mileage. Take care to check that the font is the same throughout the documents to ensure it hasn't been tampered with.
Why This Solution?
Checking a car's history report will save you a lot of potentially wasted time. Detailed reports would act as an excellent guide in your car buying process.
3. MOT Certificates
A great way to spot if a car's mileage has been tampered with is to check the vehicle's MOT certificates. Firstly an MOT certificate is a compliance report given to certify that the vehicle met the minimum requirements.
The car must pass minimum acceptable requirements in environmental and road safety standards to receive the MOT certificate of roadworthiness. You can check the recorded milages at the MOT department or on the MOT's online platform with the vehicle registration number.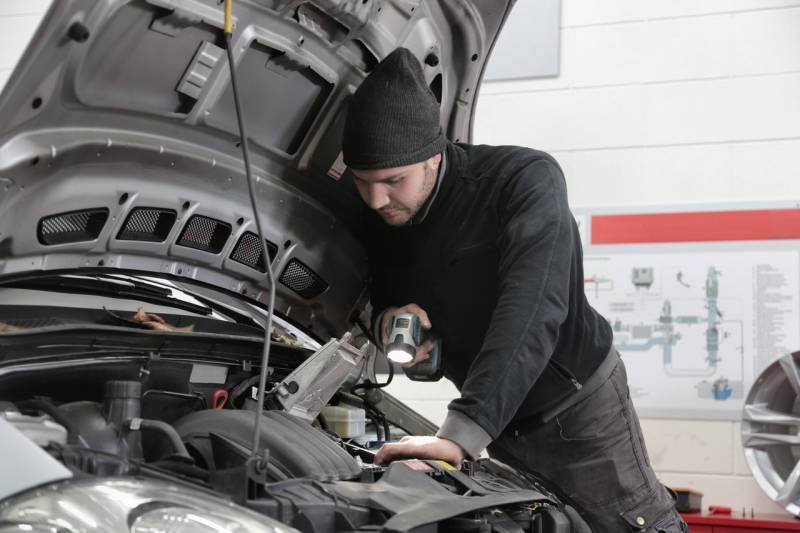 Also, note that you can find the registration number on the MOT certificates. These available avenues will allow you to look through all the relevant MOT certificates and see all the mileage recordings. You will spot any odd mileage gaps immediately. Therefore you will know if any of the mileages recorded have been falsified.
An example of a mistake that you should look out for is if the current year's mileage recording is lower than the previous year's record. You will quickly be able to see how the MOT certificate has been tampered with. This will further alert you to the fact that the mileage isn't genuine.
This certificate will also show you any odd mileage usage. If the car did a certain average every year but the current year's average is significantly lower than previous averages, take note. An inconsistency in an average is likely to point to mileage tampering.
Why This Solution?
Obtaining a car's MOT certificates before purchasing it will enable you to spot any car mileage irregularities. The certificates will alert you to possible fraudulent behavior.
MOTs showcase any irregularities in mileages between services. Therefore they allow you to make a sound judgment decision on the genuineness of the vehicle's mileage.
4. Service History
When checking a car mileage, you should always check the car's service history. Any vehicle should come with either a service book or paperwork. A service book will indicate whether or not the car's mileage is genuine.
It will also helpfully provide you with insight into the cars' actual condition. However, don't take the service history at face value. Many dealerships and private sellers can easily have the service record altered to show falsified information.
If you are dubious about the service history and the mileage recorded there, there is an additional step that you can take. When checking the service history, look at the mechanics or the car auto shop's names.
Once you have identified the car dealership or mechanic, you can contact them to confirm if they serviced the car you're interested in. You can also check copies of their records and compare the mileage to their service history report.
Why This Solution?
By checking a car's service history, we can confirm the mileage. We can also identify any falsified information about the possible condition of a vehicle.
5. Test Driving
You need to test drive a vehicle before buying it. Ideally, try to drive numerous cars that are the same type as those you want to buy. By doing this, you are giving yourself a good idea of how the vehicle you want to buy should drive. In test driving these other cars, you must pay special attention to the ones that have higher milages.
Listen for odd sounds like rattles, clunks, and groans as these sounds show worn-out car components. If the car you are buying has a lower mileage displayed than the models you test drove, it shouldn't make any of the same sounds. Importantly, remember during your decision-making process, that a falsified mileage on a car can leave you with expensive aftermath.
When test driving the vehicle you want to buy, ensure that you have listened for odd sounds. You must also ensure that the mileage displayed concurs with the various car reports.
Why This Solution?
Test driving the same car at different mileages and then driving the vehicle you wish to buy vital. By doing this, you will be able to determine bogus mileages.
You will also additionally save money as you will know what to look for fault-wise. Many faults on a vehicle would cost you untold scores of money. This way, by test driving the car you wish to purchase, you are ultimately saving.
6. General Car Condition
Nowadays, it is hard to determine whether a car's mileage is genuinely based on its condition alone. However, you can still conduct a thorough inspection of the vehicle. In theory, the car's condition should match the mileage claim.
You will be looking for things such as worn steering wheels and seats in the car's interior. You will also have to check the condition of the switches and the car pedals. Is there above-average wear and tear inside the interior? This question you must be able to answer after doing your interior vehicle inspection.
By answering this, you will make a more accurate assumption about the car's mileage.
On the outside of the car, you will want to look for a few things. Look for whether or not the vehicle has a fresh paint job or if there are any noticeable chippings. You will also want to check the tire tread and look for any visible accident damage.
A car that was in a severe accident is more likely to have had a complete overhaul. An accident-damaged vehicle is expected to have also had the mileage tampered with.
Why This Solution?
Checking the car's condition before you buy it will give you an overall feel for the vehicle. It will also alert you to previous everyday wear and tear and damage caused by accidents. Always checking the condition will help you in verifying if a car's mileage is genuine.
Final Words
To conclude, there are many ways that you can determine if your vehicle's mileage is genuine.
The methods we mentioned are truly trusted and tried. Try to use these methods when buying a new vehicle as you don't want to be scammed. Furthermore, purchasing a car with genuine mileage will save you time and money in the long term.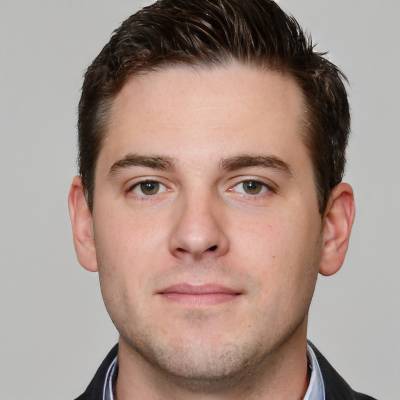 James has been a car enthusiast since his childhood when he learned the differences between a ford and a chevy from his father. He loves to drive and restore old cars with a special drive for Italian marvels. Currently, he has a 1968 Alfa Romeo. He has studied aeronautics and civil aviation in his college and still gets smitten by Galant SS and Lancer GSR.
He is a New York-based product training director working with a giant automotive retailer. He loves to review and uncover the vehicles and their fascinating stories. He believes in keeping it legitimate with a keen passion for research on the latest technological upgrades in cars. While reading his articles or blogs, you can sense the extensive research and dedication backing the piece of text. He loves fried chicken, music, and spending quality time with his pet dog.