One of the most memorable experiences in the life of a person is having their first car. A first car brings joy and excitement. After receiving your driver's license, many people are excited to start their driving journey. However, the challenge comes in when choosing your first car.
Unlike experienced drivers, new drivers have to make the right choice if they don't want to have issues in terms of control, fuel use, and safety. It doesn't matter if you're a boy or girl; you have to get it right.
Today, we'll be looking at the best first car ideas for a girl. The perfect car for your teenage girl should be safe, comfortable, and visually appealing. Unlike teenage boys who love fast cars, most teenage girls prefer average speeds. Overall, you should buy a car with average speed for your teenage girl or boy. But as they become experienced, they may upgrade later.
Without wasting more time, here are the best first car ideas for a girl:
Mini
The Mini, also referred to as Mini Cooper, is one of the best cars you can buy for your girl. This car is beautifully designed and performs well. Additionally, the car is fuel-efficient and safe.
Some of the safety features of the Mini Cooper are cornering brake control, adaptive cruise control, dynamic stability control, active brakes, rollover protection bar, crash sensor system, and a head-up display. The car has also received outstanding safety ratings from Insurance Institute for Highway Safety (IIHS).
The only challenge you might face with this British Classic car is its reliability. Stay away from the 1st generation model as it has reliability problems. Despite its compact design, the car has four seats, meaning it can carry your girl and her friends.
Honda Civic
Honda Civic is another quality and reliable vehicle that can fit your teenage girl. There is a reason why it is one of the bestselling small cars in the United States. The car is safe, reliable, and comfortable. Besides, it is sold at an exceptional price, making it an excellent bargain for first-time car buyers.
The Honda Civic is also spacious and easy to handle. It comes with two engine options – a 1.5-liter model and a 2.0-liter model. The car is fuel-efficient, meaning your girl will save fuel as she goes to college or work.
In terms of safety, this car has earned IIHS Top Safety Pick for many years, notably between 2009 and 2012.
Aside from fuel efficiency and reliability, the Honda Civic is also safe to ride. It boasts several safety settings, such as collision mitigation system, forward collision warning, adaptive cruise control with low-speed follow, road departure mitigation system, lane-keeping assist system, and lane departure warning.
Volkswagen Polo Hatchback
Volkswagen is a household name in the car industry, and it's among the most popular compact cars of all-time. Featuring a compact and lovely design, the Volkswagen Polo matches the needs of most teenage girls. The car is aesthetically pleasing, durably built, and simple to control.
The latest Volkswagen Polo models are spacious and sportier. What's more, it has a variety of engine options with the 1.0-liter engine included.
Unlike most compact cars, the Volkswagen Polo Hatchback comes with features found in high-end vehicles, such as adaptive cruise control, digital active info display instrument, and fog lamps. It is also safe to ride with features like ventilated front disc brakes, high mounted third brake light, electronic anti-theft immobilizer, central locking, and dual front airbags.
Whether your girl wants to use this car on the highway or country roads, it will still be reliable and efficient in performance.
Fiat 500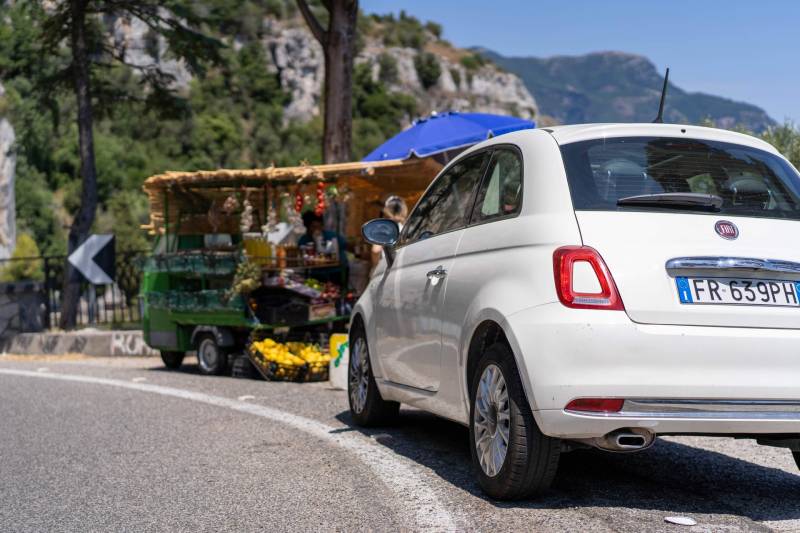 Of course, the Fiat 500 had to be on our list. This is one of the loveliest cars that you will see on the highway. The car may look simple and aesthetically pleasing, but it performs at a high level, and it's straightforward to drive. However, you should get the Fiat 500 with 69 horsepower engine and not the 2-cylinder 100 horsepower engine model. The latter is not safe for new drivers.
Over and above the looks of the Fiat 500, it comes with three doors, meaning it is not perfect for a family. Regardless, it has a seating capacity of four with tons of fantastic features.
It has power windows, a driver and passenger airbag, fog lights, an anti-lock braking system, and a multi-function steering wheel. With these features, you can be assured that your girl will be safe.
Peugeot 208 Hatchback
If you want the safest car for your teenage girl, the Peugeot 208 Hatchback may be the best choice for you. Fitted with the Peugeot's 'Just Add Fuel Telematics' package, your daughter will have the ideal car to help her drive safely for the first few years on the road.
If you have the Telematics box installed in the car, you will monitor your girl's driving habits.
Besides, the vehicle features an entry-level 1.2-liter petrol engine, which is fuel-efficient. Overall, this is a cost-effective car with an aesthetically pleasing interior and exterior. The car also comes with some safety features, including an anti-lock braking system, driver & passenger airbag, and child safety locks.
Ford Fiesta Hatchback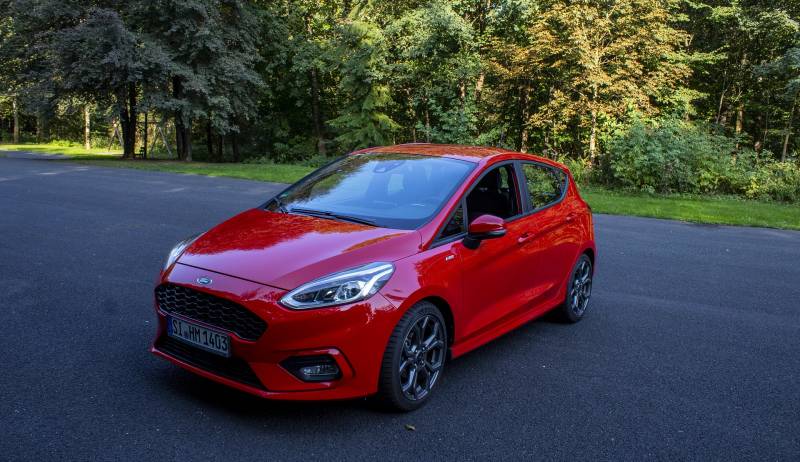 Ford Fiesta is another top car that is best suited for teenage girls. It is beautifully designed with a compact design that fits the personality of most girls. The car features a variety of settings that make it stand out from other small cars.
It has MyKey technology, which allows parents to set limits on things like speed, maximum volume, and remind the driver on putting on a seatbelt.
The Ford Fiesta car is spacious with a variety of safety features. These include a Pre-collision system, Driver/passenger/side airbags, double deadlock, anti-lock braking system, and trailer sway control. Even though this car is slightly expensive than most cars on this list, it is worth every coin.
What To Consider When Choosing A Car For A Girl
Boys and girls have different car tastes. You shouldn't be surprised if your teenage daughter selects a different car from that of her brother.
Regardless, teenagers don't have the necessary experience, meaning things like safety, controls, and comfort should be highly considered when picking a car for your girl. We hope that you've found the perfect car for your teenage girl!
Bottom Line
Girls prefer compact and beautifully designed cars. The vehicles that we've highlighted on our list are some of the best compact cars on the market.
They are also safe, comfortable, and reliable controls. Whether you pick the Mini, Ford Focus, or Ford Fiesta, you can rest assured that it is safe and perfect for your teenage girl.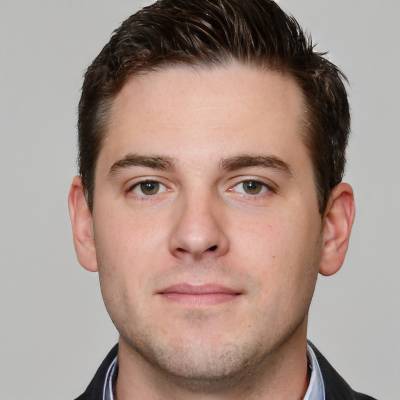 James has been a car enthusiast since his childhood when he learned the differences between a ford and a chevy from his father. He loves to drive and restore old cars with a special drive for Italian marvels. Currently, he has a 1968 Alfa Romeo. He has studied aeronautics and civil aviation in his college and still gets smitten by Galant SS and Lancer GSR.
He is a New York-based product training director working with a giant automotive retailer. He loves to review and uncover the vehicles and their fascinating stories. He believes in keeping it legitimate with a keen passion for research on the latest technological upgrades in cars. While reading his articles or blogs, you can sense the extensive research and dedication backing the piece of text. He loves fried chicken, music, and spending quality time with his pet dog.