Car and motorcycle are both means of transport, and they can take you from one point to another. However, the two are relatively different.
A car provides more comfort, especially for long-distance travel and also during adverse weather conditions.
On the other hand, a motorcycle is convenient for maneuvering places that are difficult for a car to access.
Have you ever thought of having a motorcycle, but financial constraints can't let you?
Reading this guide will mark the end of all your worries, you will understand all you need to know before trading a car for a motorcycle.
Is It Possible to Trade a Car for Motorcycle?
Getting caught up in traffic is sometimes tiresome and boring, especially when seeing how riders maneuver very fast.
You might feel disappointed when your workmate who uses a motorcycle always reports to work earlier than you. Such bad scenarios might compel us to seek an alternative.
The first thought that will ring in your mind is if it is possible to trade your car for a motorcycle.
Yes, it is possible, but you will need to decide whether to sell your car privately or go through a dealer.
A dealer may buy your car for a lower price, but some advantages are attached to selling through them.
Advantages of Selling Your Car Through a Dealer
Here are some of the benefits of selling your car through a dealer.
Convenience
Selling your car on your own is relatively hectic and tiresome. Imagine posting all the ads and responding to tons of questions, even from those who are not ready to buy but just eager to know or criticize.
Sometimes the interested parties might compel you to perform drive tests. All these will eat into your time.
Not forgetting, you will also undergo rigorous paperwork when transferring ownership.
You will never worry about marketing your car when you sell through a dealer. A dealer will do everything on your behalf including the cumbersome paperwork.
Instant Payment
Almost all dealerships will give you money the same day they come for your car. You will no longer wait for cheques or any other payment methods.
The instant amount the dealer will give you will enable you to buy the motorcycle of your choice in cash.
You Will Never Worry About Extra Maintenance
When selling your car, you must ensure it is in the best condition to attract the buyer. If you sell it yourself, you will have to assign your mechanic to check it, changing all the worn-out parts.
Sometimes you might end up doing major service to it. All these will drain your pockets.
A dealer will only assess your car and pick it up. In case of any fixing, they will incur the expenses.
A Dealer Will Advise You
Dealers are well conversant with motorcycles. They will advise you on the best motorcycle that suits your needs.
Such people are experienced and will even help you choose some of the most reliable motorcycles within your budget.
The streets might sometimes be unfair, especially if you do not know how to sell your car and the best motorcycle to acquire.
Dealers are experienced, and their advice will never mislead. It is necessary to seek their services.
How to Choose a New Motorcycle
You have sold your car and have the cash to buy the motorcycle of your choice.
Being a car owner, choosing the right motorcycle might be a little bit challenging. Here are a few tips to follow.
Do General Research
Before buying the motorcycle of your choice, it is necessary to do some research. Make Google your friend and consult with seasoned riders.
Seasoned riders have experience with various motorcycles, and they will give you the best advice on the bike that is best for you.
Doing this will enable you to buy the best entry-level motorcycle within your budget.
You Should Search the Service History Report
Checking the service history report will give all the necessary information about the motorcycle you are about to buy.
You will be able to know its legitimacy, and thus you will avoid purchasing a junk machine that will give you a headache instead of joy.
Ensure the Motorcycle is Inspected
Since you are buying the motorbike for the first time, you will never see everything. It is necessary to have a mechanic inspect the motorbike you have planned to buy.
Doing this is vital when you are not buying from a dealer. Getting a third party to inspect will give you a solid result.
Why You Should Trade Your Car for a Motorcycle
There are various reasons why you should consider trading your car for a motorcycle. Here are some of the reasons.
Utility Benefits
Motorcycles are generally economical as compared to cars. The cost of insuring a motorcycle is relatively low.
The difference comes at the gas pump, and motorcycles usually have a smaller fuel tank as compared to cars.
Street bikes have proven to be more economical as compared to cars. The primary goal of having an automobile is to facilitate movement from one point to another.
Trading your car for a motorcycle enables you to cut costs from insurance to maintenance.
Motorcycles Are Friendly to the Environment
Motorcycles have smaller engines than most cars, which means that they emit lesser fumes into the environment.
If you are a person who is cautious about conserving the environment, trading your car for a motorcycle is an ideal step. You can also buy an electric motorcycle for zero emissions.
Reselling a Motorcycle is Relatively Easy
If you bought a motorcycle and used it for a few months, you can sell it at the initial price you bought it.
They never depreciate at the same rate as cars. Cars usually depreciate very fast due to higher maintenance costs.
It is Easier and Effortless to Park a Motorcycle
The greatest problem related to cars is parking. Finding the perfect spot to park your car when you want to get into a shopping mall can be hectic if you find your best spot taken.
You will not experience this problem with a motorcycle because it can fit any tight space. You will no longer have the stress of getting a room for parking.
A Motorcycle is Easy to Clean
Cleaning a car is costly and consumes a lot of time. A motorcycle has a smaller area to clean and does not get dirty as cars do.
Washing your motorcycle thrice a week will help maintain its good appearance.
A Motorcycle is Easy to Maintain
The cost of basic service for a car is higher than for a motorcycle. Think of replacing the air, fuel, and oil filters.
Sometimes the hydraulic system check. A motorcycle has an exposed engine, and, you will need only to change the oil and fewer parts, which will be cheaper to perform.
Takeaway
Having a motorcycle is as equally important as having a car. Cars are increasing daily on our roads, resulting in congestion.
You will need an alternative means of moving from one point to another, and trading your car for a motorbike will be the best decision to make.
After reading this guide, you have the necessary knowledge and skills to trade your car for a motorcycle.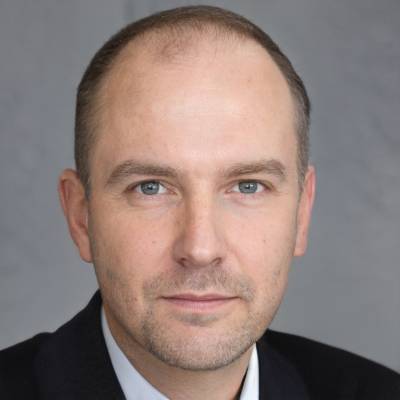 With comprehensive experience in writing exceptional quality articles and blogs about cars and related stuff, Daniel is one of the finest bloggers and a hardcore car lover we have. He is an ASE certified technician with an across-the-board experience of 10 years in the industry. He could not help tinkering with anything he got his hands on from a young age, which led to his remarkable career in the automotive repair industry.
When he is not under any hood, you can find him on the water or in the woods to pursue his passion for hunting and fishing. He has been writing for multiple sectors and is a regular contributor to several publications.
He currently owns a Nissan 300ZX TT and a Pearl Yellow but plans to upgrade it to 550 HP. His favorites include the Koenigsegg CCX and Lamborghini Diablo 6.0 VT, but for him, the Ferrari 360 Spider is one of the sexiest cars that exists to date.
Being an avid world traveler, he has spent most of his time analyzing the automotive markets, latest technology, and local favorites to enhance his knowledge base. He is currently living in North Caroline, where it's all about food and coffee and, of course, cars.