A car is more than a fast set of wheels. Ranging from the abounding memories with friends to the tranquil of playing your favorite jam when cruising off to work, your car is a second home.
Given the time spent on your car, comfort is the least of items you want to compromise. However, most market vehicles are geared for a broad market; thus, they do not meet specific design needs.
With a variety of macho cars in the market, it is essential to give your vehicle an effeminate makeover. This article covers affordable accessories to give your vehicle a queenly touch without incurring the high cost of industrial customization.
How To Make Your Car More Girly
1. Seat Covers
Seat covers are among the inexpensive ways to give your car interior a facelift. Besides allowing for breaking of color monotony, seat covers come in various patterns, essential for style.
Among the queenly options include pink/ purple fur-coated car seat covers. With these, you not only make your car a spectacle but also display class that few vehicles can rival.
Additional designs include a puppy print pattern, hello kitty branding, and a leopard-print motif.
For a rhythmic pattern, ensure that your seat covers share some colors with your car's interior and exterior. Also, ensure that your seat covers fit with a snug, thus maximizing your comfort.
Besides elevating your interior style and managing dust, seat covers ensure seat material's longevity, thus controlling the resale value. Also, seat covers are replaceable; therefore, they can be frequently changed for washing and restyling.
When selecting seat covers, however, settle for leather material as it is less prone to fraying. Even more, leather is hostile to dust mites hence helps keep your car clean of dust.
2. Floor Mats
Like seat covers, floor mats can serve a bigger purpose than containing spillages and debris. As such, floor mats are a crucial consideration to be made when making your car more girly.
Where possible, invest in mats that share a similar pattern with your seat covers. Alternatively, select the theme color in your design and invest in rugs with a similar shade.
Floor mats are a great way to boost the elegance of your car. By investing in quality floor mats, you not only manage dust but also prevent staining of car upholstery.
This ensures that your car retains its original look and gives you the most resale value.
3. Steering Wheel Cover
Like interior décor, the little accessories in your car can change your car interior's entire appearance. Although you want the steering wheel cover to be the centerpiece of your design, avoid shouting colors that clash with other accessories.
Here, you can experiment with plush fur-coated wheel covers or those with a floral pattern. Steering wheel covers come at a price south of $30; thus, do not negatively impact your budget.
Like other accessories, steering wheel covers extend their aesthetic purpose. Steering wheel covers are designed to offer maximum grip and hand comfort. As such, they reduce hand fatigue by acting as shock absorbers for vibrations.
Also, steering wheel covers prevent the steering wheel from wearing out and make it bearable to drive your car after hours of sitting under the sun.
4. Bumper Stickers
Bumper stickers are a fast-rising trend in car personalization. Whether to put a smile on fellow drivers with a witty statement or to serve them a dose of motivation, stickers are an ideal extension of your personality.
However, ensure to keep the sticker small and fashionable as large stickers may seem messy. For maximum charm, settle for a floral sticker or your favorite minion with some glitter.
Bumper stickers cost a paltry sum and are easily adaptable. Also, bumper stickers do not require maintenance, hence they do not incur extra costs after the initial purchase.
5. Shifter Covers
For optimal design, each space of your car should complement your style and design. Among the frequently neglected elements is the gearbox top.
When preparing a girly car interior, spice up space with a pink cover or stickers with maximum aesthetic appeal. Also, consider adding a fur cover for your gear shift knob to supplement your steering wheel's design.
Shifter covers elevate your car's style by covering the bare plastic that often costs a fortune in car customization. Like the steering wheel cover, a custom gear shift knob makes for comfort and contributes to your car's individuality.
6. Air Fresheners
Scent ranks among the top triggers for memories. Given the events and ceremonies you will show up to with friends, your car should boast of a fragrance that makes the activities memorable.
While there is a variety of car fresheners, settle for a fragrance that best appeals to you. As such, you do away with plastic smells in your car and make it more inviting.
For this, invest in a fragrance that destresses your rides and makes an impact on your passengers.
Fragrances and proper aeration prevent musty smells and dust buildup, thus keeping your car fresh and maximizing comfort.
7. Rearview Mirror Attachments
The rear-view mirror is commonplace for hanging fragrances and eye-catching accessories. When making your car more girly, you need a more personalized addition than a perfume can dangle on your rear-view mirror.
Among the possible attachments are dolls, flowers, and plush figures attached to a chain to dangle within sight.
8. Paintwork
After personalizing your interior, you must buff your exterior with an effeminate color. Among the color choices at your disposal include pink, lilac, teal, magenta, and gold.
Painting your car in a girly shade sets your vehicle apart from neighboring vehicles. However, ensure that you repaint your vehicle in time and prevent staining.
9. Dashboard Accessories
Dashboard accessories are a great way to make your car more girly. However, these accessories need to serve a bigger purpose than design.
Among the dashboard accessories to consider include tissues and a dehumidifier. For a girly touch, however, ensure that these come in a pink, purple, or white shade, or are canvassed within a patterned cushion.
Additionally, dashboard stickers can spice up your interior car design and express the interests of the girl within.
10. Spare Tire Cover Artwork
A tire hanging behind your car is a great way to buff up your car's interior. Like the bumper sticker, this is commonplace for witty phrases and aesthetic motifs.
As such, a floral pattern motif or an animation display could help boost your external décor.
Besides contributing to your style, the spare tire cover protects your tire from the sun's direct rays. This is essential since spare tires subjected to direct sun may degrade on the exposed spot and crack.
Unlike punctures, sunburnt tires cannot be restored, thus incur a hefty cost of tire replacement.
11. Neck Pillows
The key to car personalization is in the little elements. By throwing in a comfortable neck pillow, you transition the seat covers and gain more relaxation when you sit back and relax on your seats.
For a girly transition, invest in a fur-coated back and neck pillow of a purple/ pink shade.
Apart from style, neck pillows are great for avoiding neck pain after spending long hours on your car seat.
12. Led Lighting
LED lighting is a common way to pump up your car's design a notch without surpassing costs. LED lights can be installed to your headlights' seams and on the rear seats and mirror.
However, when making your car girly, ensure to invest in pink, purple, lilac, or teal, thus projecting ambient light and elevating your car's interior during the night.
13. Grill Inserts
If you are willing to spend extra bucks on your car design, a grille insert is an ideal addition. A testament to their efficiency is their use by companies in car customization.
With options ranging from hippo noses to unicorn heads, you can select a grill addition that will portray your favorite animal or character.
After visiting a bodywork shop, you can install a front and rear grill insert, making your car stand out among its similar counterparts.
What Method Is Best For Making Your Car More Girly?
Making your car girly is a great way to communicate your personality and maximize comfort. Although there are various approaches to customize your car, the best design varies from person to person.
As such, ensure that you vet your interests before settling for a particular method. Ensure that each accessory serves a bigger purpose than aesthetic appeal, thus reducing the space battle between decorative frippery and car essentials.
By following the tips mentioned above for making your car girly, you not only save money but also curb dust accumulation within your vehicle. As a result, you enjoy a better environment without facing breathing discomfort or skin allergies.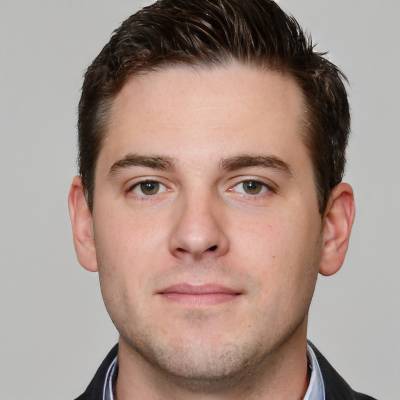 James has been a car enthusiast since his childhood when he learned the differences between a ford and a chevy from his father. He loves to drive and restore old cars with a special drive for Italian marvels. Currently, he has a 1968 Alfa Romeo. He has studied aeronautics and civil aviation in his college and still gets smitten by Galant SS and Lancer GSR.
He is a New York-based product training director working with a giant automotive retailer. He loves to review and uncover the vehicles and their fascinating stories. He believes in keeping it legitimate with a keen passion for research on the latest technological upgrades in cars. While reading his articles or blogs, you can sense the extensive research and dedication backing the piece of text. He loves fried chicken, music, and spending quality time with his pet dog.