You must be tired of jammed or stuck water valves when they are not used often. Loosening the tight stuck water valves is a chore that requires your patience.
One of the best ways to prevent this jamming is regular maintenance and plumbing.
But there are ample reasons for water valves getting stuck, like residue deposition around the valves.
You should use a purposely designed penetrating oil to facilitate its smooth movement.
You must apply a good quality penetrating oil to ease its movement, lubricate it and make it glide.
Penetrating oil reaches the movable parts to free up your stuck water valves in the easiest way.
Features Of Penetrating Oil
There are different types of penetrating oils that are available in the market. These include water-soluble or emulsion, synthetic, and semi-synthetic penetration oils.
Other additives are added to the oils to raise strength incredibly. Some additives are corrosion inhibitors, micro dispersants, and extra pressure (EP) additives.
Apart from which oil you use to lubricate your stuck water valves, you should consider its features. The features of good penetrating oil are:
Corrosion Resistance
Penetrating oil tends to pull out moisture from the surface. In this way, it helps prevent oxidation, which is why corrosion.
Penetrating oils can disperse water to a great extent where they are applied. Most of the penetrating oils leave a non-conductive film after drying out.
Lubrication
Penetrating oils help free up the stuck valves together metal parts by providing lubrication.
Since penetrating oils have volatile components, they provide temporary relaxation by reducing friction between the parts.
After evaporation, it leaves a residual film over the surface. Certain additives are also added to increase its sturdiness.
Cleaning
Penetrating oils can effectively remove rust, dirt, and grease. They increase the mobility of moving parts by cutting rust as a solvent cleaner.
These oils can dissolve the contaminant or particles that may cause jamming.
Noise Reduction
When the valves are stuck, it creates ear-wrecking sounds when you forcefully move them. The sound is created due to a lack of friction in the minimal space.
Lubrication with penetrating oils can help in reducing squeaky noises.
8 Best Penetrating Oils For Stuck Water Valves
We have reviewed a few penetrating oils that will ease your chores, considering all the above factors. There are:
Kroil Kano Sili Penetrating Oil

You may not realize it, but several factors, including heat, saltwater, and weather, cause metal corrosion.
Kano Kroil's Sili penetrating oil is well known for its capability of penetrating and loosening stuck metal parts.
Silicon has made the original Kroil Kano formula even more effective. This penetration oil is for you if your water valves are jammed so toughly.
In scientific terms, the oil reduces surface tension due to which it penetrates deeply into the metal. This oil helps loosen the hardest stuck between metal surfaces.
Within a few minutes, it loosens the jammed metal parts and makes it move. Going with Kroil Kano oil is a time-saving decision.
Along with it, you will be saving costs and equipment.
What Did We Like About This Product?
The oil can penetrate quickly and deeply.
Silicon is extra effective in lubrication, penetration, and rust prevention.
The oil is so powerful that it can free up the intensely corroded items.
It counteracts corrosion without affecting the metal.
It is one of the most trusted products by professionals.
The oil tends to dissolve foreign particles like dust, grease, oil, and carbon deposit.
It is also helpful for other items, like studs, nuts, bolts, shafts, pulleys, bearings, etc.
Pros
The oil ensures proper lubrication of metal parts.
It can effectively dissolve residues without causing harm to the metal.
It has excellent cleaning action.
Lubricating with this oil is a time saver chore.
Cons
It is powerful oil; hence, special care must be taken while applying.
It is highly combustible.
Link
https://www.amazon.com/Kano-Sili-Kroil-Penetrating-aerosol/dp/B0036RNKCO
WD-40 Easy Reach
WD-40 Easy Reach is the oil of convenience and versatility. It is a multipurpose lubricating oil due to its unique formulation.
For more than 65 years, the products have been widely utilized for ease of application and effective results.
WD-40's penetrating oil has been used for many different purposes. This lubricating spray can also be used for auto-repair.
This classic oil has the versatility to silence the squeaks and provide easy lubrication and protection.
WD-40 is the fast-acting lubricant with an 8" flexible straw responsible for capillary action. Due to capillary action, its penetration capability is enhanced.
There are plenty of ways to lubricate with this product.
What Did We Like About This Product?
This lubricant is safer to use on metal, rubber, and plastic.
It is free from harmful chemicals like chlorofluorocarbons (CFCs), silicone, graphite, and kerosene.
It comes with 8-inch flexible straw with which you can access hard-to-reach areas.
It is composed of low odor formula, so you find it easy to work with it.
It ensures rust tackling action as it quickly penetrates narrow crevices.
Pros
It forms the protective layer over the surface to prevent rust from reforming.
It is workable in extreme conditions.
Its application is easy and convenient with its flexible straw.
It bestows extra penetration and displaces water.
It has a fast-acting formula.
Cons
Special care is needed while handling and storing.
The contents are flammable.
 Link
https://www.amazon.com/WD-40-Multi-Use-Product-Multi-Purpose-Lubricant/dp/B084CPYB96
Liquid Wrench L116-12pk Penetrating Oil
Liquid wrench is a well-reputed company operating and developing products for over 75 years.
The products are of assured quality and have gained the trust of DIYers and automotive professionals.
Liquid wrench penetrating oil is a fast-acting agent that is composed of anti-seize properties as well. It offers balanced lubricity, viscosity, and solvency.
Due to low surface tension, it can penetrate moderate to more severe rust and prevent it. It is also effective against grease.
You can free up your stuck valves, nuts, bolts, and lock with this penetrating oil. The oil is high-performing and makes your task done in a few minutes.
What Did We Like About This Product?
Its robust formulation is adequate for dissolving rust and residues.
It is safer to use on painted surfaces, plastic, and PVC.
You can use the clear spray to reach narrow spaces or objects like nuts and bolts and provide lubrication.
This penetrating oil is an ideal choice for frozen metal parts.
This oil has all the qualities looked at by professional experts.
Pros
It has low odor formula.
It is very gentle to use.
It can easily cut through the heaviest rust.
Its effect lasts even after drying.
It has quicker action.
Cons
Its smell is very uncomforting.
Its nozzle is not well built; it may break.
Link
https://www.amazon.com/Liquid-Wrench-L134-4PK-Penetrating-Oil/dp/B00BGSE416
Sea Foam Deep Creep Premium Penetrating Oil

Since 1942, mechanics have trusted this company for its product manufacturing and quality excellence.
You should try out Sea Foam's Deep Creep Premium penetrating oil for different, more profound penetrating action.
Not only by name, but it is also premium by its actions. This penetrating oil is made of petroleum-based ingredients, so it acts tough upon corrosion.
It is a powerful lubricant. Its action is faster when it comes to breaking the metal surface tension.
This effective product possesses the capability to penetrate deeper and provide long-standing effects.
This oil is versatile as you can use it for lube and protect metal parts of several items.
What Did We Like About This Product?
This penetration oil resists evaporation, and its workability doesn't get affected even in extreme conditions.
It helps in cleaning and protecting the metal parts.
It effectively cuts the rust and helps remove any kind of residue.
It is gentle for resin and polymers as formulated with petroleum-based ingredients.
Pros
You can easily lubricate metal parts.
This oil acts as a hardworking lubricant, and its effects last for longer.
Its unique formulation helps it penetrate deeper into tiny spaces.
It extensively loosens the stuck metal threads and cleans them.
Cons
It is a bit costly.
It may not be a good choice for guns as it penetrates.
Link
https://www.amazon.com/Seafoam-Extreme-Marine-Rv-Lubricant/dp/B0002KL6TM
WD-40 Specialist Rust Release Penetrant Spray Lubricant
WD-40 Specialist Rust Release penetrating spray is considered the best lubricating oil for the valves.
It is a multipurpose penetrating spray that effectively lubricates the moving parts. It also prevents the elements from drying out.
One of the primary reasons for the freezing of water valves is rust. Due to this, you will experience that valves are frozen.
This oil is specifically formulated to protect the moving parts from natural phenomena.
When residues like dust or debris start to collect around the valves, the occurrence of jamming is for sure.
WD-40 penetrating oil does not let the dust, sand, or other particulates stick to it. It makes the water valves look clean and upright.
Once again, you could rotate the water valves with minimal hassle.
Not only for stuck water valves, but you could also use them for wheels, bikes, locks, or different equipment.
Its effect last longer than ever, and the result is so impressive.
What Did We Like About This Product?
It builds a protective film over the surface against atmospheric moisture.
It effectively reduces friction caused by rust or corrosion.
It does not absorb dust or sand.
It facilitates a smoother movement.
It is made with excellent strength and provides maximum penetration even for the most challenging jamming issues.
Pros
It comes at a reasonable price.
It ensures effective usage day in and day out.
It provides shield-like protection from heat, cold, water, and dust.
It efficaciously displaces moisture.
Cons
The oil is highly combustible.
The content may irritate the eyes and skin.
Link
https://www.amazon.com/WD-40-Specialist-Release-Penetrant-SPRAYS/dp/B00631GQGW
Free All Rust Eater Deep Penetrating Oil
If you search for penetrating oil that can show quicker and more significant results, you can try Free All Rust Eater Deep penetrating oil.
Since Free all rust eater deep penetrating oil is multipurpose oil, this oil can be used to lubricate many articles.
It is mainly used for lubricating hinges, locks, chains, etc. Its prominent penetrating action can easily loosen up the valves tightened for an extended period.
The product is well known for its versatile and wide range of applications due to its properties.
Its most outstanding qualities include easy lubrication, effective resistance against corrosion, cleaning, and penetration.
In technical terms, Free all rust eater deep penetration oil is developed with low surface tension; it penetrates deeper into the metal parts, reducing friction.
It creates a lubricating film over the surface of valves that ensures flexible movement and resistance to sticky residues.
What Did We Like About This Product?
The oil effectively withstands temperature change.
It is helpful in the cleaning of stubborn stains.
It prominently penetrates the moving parts allowing them to run smoothly.
Its offers impressive friction resistance.
It is an excellent anti-rust agent.
This oil is perfect and withstands daily wear and tear in the long run.
Pros
The oil ensures excellent performance as heavy-duty oil.
It is non-flammable and odorless.
It causes displacement of moisture due to its hydrophobic nature.
It has unmatchable penetrating, lubricating, and cleaning properties.
Cons
Link
https://www.amazon.com/Gasoila-Free-Eater-Penetrating-Aerosol/dp/B00022VY74
3 In One 10038 Multipurpose Oil
3 In One's Multipurpose oil has a long-lasting effect ever. This general-purpose lubricating oil tends to fulfill multiple chores with a single application.
This brand has been doing so well; it has been around for more than 125 years. It bestows the original smooth movement to the moving parts.
Since 1894, professionals have considered this versatile oil an excellent tool.
The squeaky sounds of the stiff movement of valves are frustrating; get rid of them with this penetrating oil.
It can be utilized for metalworking, manufacturing, fleet, etc.
Compared to other lubricating oil, 3 In One's penetration oil is thinner, making it easier to lubricate the surface. It is effortless oil that evenly spreads.
What Did We Like About This Product?
The oil is easy to use, handle and apply.
It reduces the irritating squeaky sound of moving parts.
It can easily penetrate rust.
You are saved from over spraying or splatter. You can have a precise application with its squeeze bottle design.
It provides long-lasting lubrication and protection with easeful movement.
It can be used for wheels, sliding doors, and external parts of motors as it is a versatile oil.
Pros
The spout allows controlled usage of oil. It is easy to use.
It is reasonably priced.
It spreads efficaciously.
It does not let you struggle while applying as it is thin oil.
Cons
Its smell is so strong.
Its cap is hard to remove.
It is not resistant to water and high temperature.
Link
https://www.amazon.com/3-ONE-10038-Multi-Purpose-Pack/dp/B00065VGWK
Pipe Break Penetrating Oil
If you are looking for penetrating oil that can loosen up your rusted nuts and fastener, pipe break penetrating oil is a perfect choice.
It comes with an attached pinpoint so that you can spray it on some particular point.
What Did We Like About This Product?
It takes only a few minutes to loosen up the jammed, rusted pipe joints.
Plumbers have been using this product for many years to loosen rusted parts.
Even if the rust is from marine water, pipe break can quickly free up the bolts and nuts.
Pros
It is pretty easy to use, even if there is hard rust.
It quickly spreads on the affected area and penetrates the rust.
It is reasonably priced.
It works as a great anti-rust agent.
It is pretty practical as a lubricant.
Cons
The smell can discomfort you.
It may be a bit difficult to remove the nozzle.
Link
https://www.amazon.com/Pipe-Break-Penetrating-Attached-Penetrant/dp/B071H983M4
In the End
Rust or other environmental factors can majorly impact the conditions of water valves, making them stuck.
If valves are not disturbed for a long time, it becomes hard for you to move them.
You don't need to struggle with stuck water valves; penetration oils will make it easier.
Penetration oils are specifically formulated to help you in loosening frozen metal parts. It provides lubrication when it gets into the narrow space between the valves.
These oils prevent unwanted sounds and protect after penetrating. It saves the metal parts from getting corrupted again in the future.
Different penetrating oil has different formulations and effect.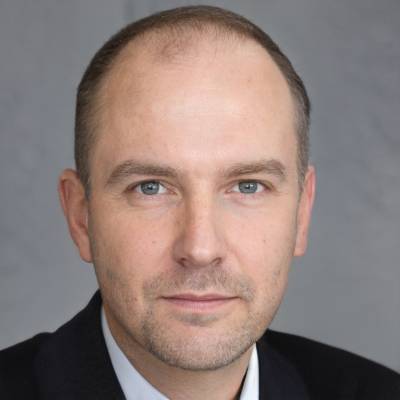 With comprehensive experience in writing exceptional quality articles and blogs about cars and related stuff, Daniel is one of the finest bloggers and a hardcore car lover we have. He is an ASE certified technician with an across-the-board experience of 10 years in the industry. He could not help tinkering with anything he got his hands on from a young age, which led to his remarkable career in the automotive repair industry.
When he is not under any hood, you can find him on the water or in the woods to pursue his passion for hunting and fishing. He has been writing for multiple sectors and is a regular contributor to several publications.
He currently owns a Nissan 300ZX TT and a Pearl Yellow but plans to upgrade it to 550 HP. His favorites include the Koenigsegg CCX and Lamborghini Diablo 6.0 VT, but for him, the Ferrari 360 Spider is one of the sexiest cars that exists to date.
Being an avid world traveler, he has spent most of his time analyzing the automotive markets, latest technology, and local favorites to enhance his knowledge base. He is currently living in North Caroline, where it's all about food and coffee and, of course, cars.