In 1940, Packard Industries introduced a power window in their Packard 180 series. However, that technology used a simple hydraulic system.
Since then, they have made several improvements to this device.
Nowadays, the power window has completely replaced all mechanically rotating levers in automobiles. This mechanism is simple, i.e., a switch connected with a car battery operates on user input.
In modern cars, there are three types of switches:
Push Switch
Rocker Switch
Toggle Switch
However, many people have also faced problems in the long run. For instance, after a usage period, they have faced mechanical failure, which causes the window to stop working.
So today, we will explore this issue and find some practical solutions to fix a defective power window.
How To Make A Car Window Stay Up?
As we analyzed and tried to find the reasons behind the malfunctioning of a power window. We have come up with some solutions which might be helpful for some people.
All the methods and DIY hacks mentioned below are only temporary fixes mostly appropriate in case of emergency.
So, if you want a permanent fix, you better visit a mechanic and get the affected component replaced.
Do This Trick Before Doing Anything Else
Often, we experience that the window gets stuck or gets jammed since it can't stay up. So, to repair it, just roll it down and hold the button for 5 to 10 seconds.
Afterward, roll it up and wait for 5 to 10 seconds, then roll it down again without pushing the button.
Give this a shot and see if your window is fixed or not.
Tape The Window
Suppose it's raining and your car window can't stay up then, what you are going to do. Well, I have a quick solution for you, which can save you from big trouble.
You just need to grab the window from both sides and push it up. Then take a strip of tape and stick it to the bottom of the window from the inside.
The tape must hold the window and the rubber (opening of the window) tightly.
Silicone Door Stopper
Another excellent fix that will work for both the long term and short term is to use a silicone stopper. That will be positioned inside the glass surface between the window and the door opening.
This should be done while keeping the window in up position.
This trick works fine most of the time; just make sure that the stopper is firm.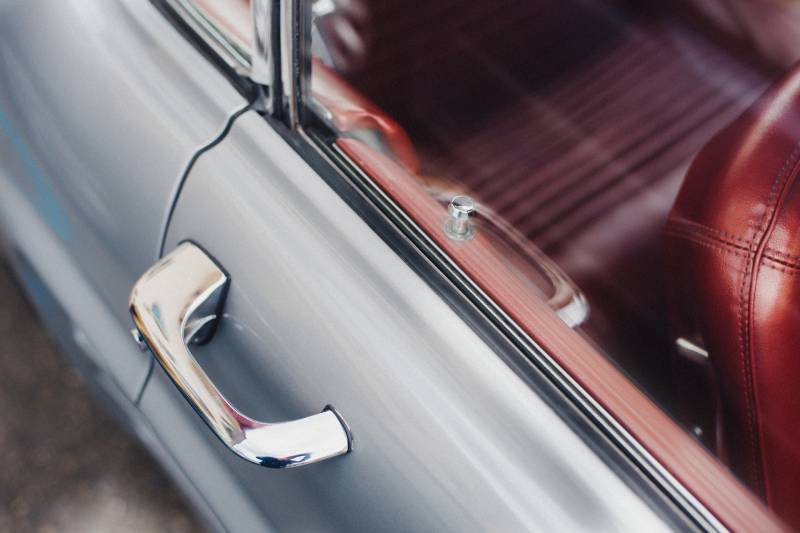 3m Command Hooks
Another great choice is 3M Command Hooks. This is an alternative to tape and works reliably over the long term. The method of applying it is the same.
You need to pull the window up and stick the hook to the bottom of the window from inside to keep it in place.
Suction Cup
This trick may benefit you, but the visual side of your car will be hurt in several ways. If you need a real quick fix, you can always go for a suction cup.
A suction cup with a lever is a better option, but a regular suction cup will also work like a charm.
To use a suction cup, simply pull the window up and attach the suction cup as low as possible. Just as we did in other methods because our main goal is to create a hurdle and stop it from moving.
One thing you need to make sure is that no one touches the suction cup. That's because it will release the window if there is even the slightest change in pressure.
Simple Paperclip Solution
If your car window is acting strange or doesn't work, then there is a possibility that the switch got broken.
Therefore, until further repairs, there is a quick paperclip trick that people use. But make sure you clearly understand its mechanism before implementing this trick because there are risks involved.
You can burn the fuse or controller module if you accidentally connected the power to the ground pin.
However, If I assume you already know the mechanism of a power window, then you must have remembered how the switch communicates.
The communication of a switch with a motor and a battery takes place through four metal pin connectors.
There, two pins are connected to the battery and two pins to the motor. If we unplug the switch's connector, we can connect the battery to the motor using a paperclip.
We have two different ways to control a switch using a paperclip, one-to-one and cross-order. So, to achieve this, simply turn on the ignition key and unscrew the top of the switchboard.
In this way, you can gain access to the back of the switch, i.e., you can control the window's movement. Aftward, unplug the connector from the panel and place the paperclip into various pins until the correct motor is powered up.
Open The Door Panel [Long Term Fix]
By removing some screws and a plastic wrapper, you can easily open the door panel from where we will push up the window with some supporting stick.
Afterward, lock it between the metal tracks with a hose clamp. This will avoid harming the vehicle's appearance and will be an efficient long-term method.
Conclusion
In the end, I want to say that all information given is for the sake of knowledge and learning. Thus, the methods described in this article are better suited for temporary fixes only.
Therefore, I would recommend that if there's any defect in your car, you must go to an automobile repairing shop.
However, if there is an emergency and you cannot find any shop nearby, then you can apply any solutions mentioned above without any worries.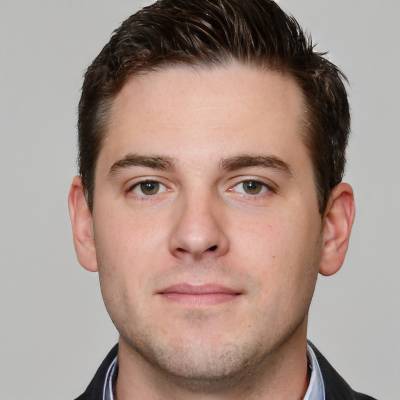 James has been a car enthusiast since his childhood when he learned the differences between a ford and a chevy from his father. He loves to drive and restore old cars with a special drive for Italian marvels. Currently, he has a 1968 Alfa Romeo. He has studied aeronautics and civil aviation in his college and still gets smitten by Galant SS and Lancer GSR.
He is a New York-based product training director working with a giant automotive retailer. He loves to review and uncover the vehicles and their fascinating stories. He believes in keeping it legitimate with a keen passion for research on the latest technological upgrades in cars. While reading his articles or blogs, you can sense the extensive research and dedication backing the piece of text. He loves fried chicken, music, and spending quality time with his pet dog.