Getting a new crate engine with greater horsepower is a dream for many car owners. And one of the biggest manufacturers of such products is BluePrint.
It is a company that has been manufacturing high-performance engines for many years.
Norris Marshall started building BluePrint engines as a passion 30 years ago from a small garage in Central Nebraska.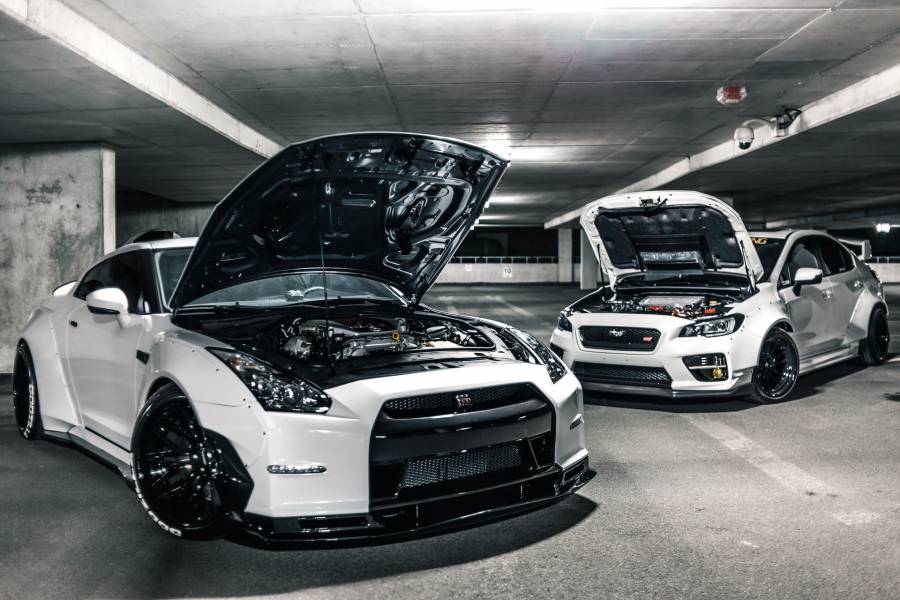 This hobby turned into a job and then a career that has been running for all these years.
Today, the company has manufactured over 300,000 engines for cars, marine vessels, and light trucks.
It builds both premium crate engines and completes engines with ignition systems.
Many consumers have had positive reviews about BluePrint engines. Such an experience can never go unnoticed.
However, BluePrint engines may not be 100% perfect, like any other product.
In this guide, we shall be highlighting some of the common problems they have had, based on what users have said.
Common BluePrint Engine Problems
If you have used BluePrint engines without any problems, you may have a different opinion about the issues above.
We have only mentioned some of the complaints from some users.
1. Motor Issues
Every consumer has had a different experience with BluePrint engines. We can all agree that they are among the best engines today.
Many buyers have complained about their motors, though. One reports the motor knocking immediately after firing up the engine.
Although they had kept their engine in storage for several months, the three-year warranty was expected to cover this.
Even after trying the can break-in process, the engine did not stop knocking. According to the manufacturer, the user was to drive, and it would work.
But running a brand new car with such knowledge will only result in more severe damages.
Metal Shavings In The Oil Pan
Another consumer on the thirdgen.org forum complains of having metal shavings inside the oil pan.
The engine is a 383 budget stomper, which ran into problems a week after installation.
According to this user, the company argued that the engine was 100% efficient and that the shavings were normal.
But then, if you know your engine, such things are never normal.
Cam Bearing And Main Bearings
You may need to check on the cam bearing and the main bearings. Some consumers have complained of bad parts, which may require a replacement.
That requires using extra cash.
2. The Manual
The 450hp 383 stroker, for instance, is an excellent piece. It comes with high-quality construction and performance that exceeds the expectations of many.
However, some consumers have complained about its "break-in" instructions. There are no instructions specifically for the roller cam engines.
Some parts of the booklets mention engines with flat tappet cams. But it may cause some confusion for some users, especially those new to the world of mechanics.
It is not a very big issue. Anyone with proper knowledge can easily install the engine.
Nevertheless, it's worth mentioning that some buyers may have to spend more employing an engineer.
3. Oil Issues On New Engines
BluePrint engines come ready for installation.
However, crate engines may have some issues with the oil that will require immediate fixing before you install and run them.
The engines have been dyno tested, and the original assembly lube is often washed away from the bearing surfaces.
In due course, even the oil will be drained during shipping.
It will probably arrive with a dry bearing surface when you receive the engine. It can cause severe damage to the bearing due to friction.
Fixing
Dry bearing on new engines is not an issue that requires calling customer care.
The company recommends lubing all Chevy, Chrysler, and Ford crate engines. The same must be done for short blocks before starting them up.
When pre-lubing, it's also essential to follow the proper procedure. Remove the plugs and spin the engine severally to achieve an equal oil distribution.
4. Durability
How does a BluePrint engine last? It is another crucial concern worth considering when buying the engine.
Different consumers have found issues with these engines when it comes to longevity.
Some say they don't last very long and will require changing parts after using them for a short time.
According to the manufacturer, these engines are designed to deliver the best performance. After three years, you may have to change specific components, though.
It depends on the stress under which the engines are used.
5. Issues With The Valves
Most engines come with loose valves and must be fixed immediately to avoid significant issues.
Running the engine with such issues will only cause more distractions, and you may have to buy a new cylinder.
There have been complaints about BluePrint engines coming with such issues. One user complained of some noise coming from the top of the engine.
Because the tapping followed the RPM, it could suggest a loose rocker arm.
This issue manifests itself after a couple of heat and cooling cycles. Checking the valves at this moment should offer a better way of fixing the problem.
Every engine or engine part from the company comes with a warranty. However, it's not automatic that calling it in will.
Sometimes buying engines from any manufacturer requires accepting certain risks. And Blue Print is no different.
6. Parts Material
Still, on the 383, everything but the SBC rods is cast. Hypers use a different aluminum alloy combined with Silicon, although it's still cast.
The stock crank seems turned down slightly, although it's not very clear.
The biggest issue most experts have with the engines is the alleged aluminum heads. Some don't come with a brand name and are probably China-made.
It does not indicate port size/location or the shape/volume of the combustion chamber.
Such factors cause efficiency issues. It does not require much lead time to burn ingested, which is a concern when removing pull timing from a good motor.
7. Warranty
BluePrint Engines come with up to a 30-months warranty or 50,000 miles. The company is always ready to react to and resolve any issues covered under warranty.
However, there have been complaints from some consumers.
A customer with the motor issue above reached out to customer care but received a half-crate motor with plastic parts, leaving them with a dented valve cover.
The warranty was already expired by then.
After inspecting the motor, it was discovered that the intake manifold gasket was intact and never broken. That means the problem may never have been fixed.
Different customers have had different experiences with customer care.
Whereas some have a bad experience, especially concerning the warranty, some have enjoyed every offer.
8. Starters
One of the biggest concerns of BluePrint's customers is starters. There are mini starters and high torque starters.
If your old starter does not work, you will need to get a new one.
Choosing the right starter can be an issue because many factors are considered.
These include high compression engines, valve spring pressures, and timing.
Conclusion
The common BluePrint engine problems mentioned above do not mean the engines are bad. If anything, these are some of the best engines in the world.
Besides, the customer care at BluePrint Engines has been recommended highly for its speedy reaction to issues.
These engines have been dyno tested for the horsepower they promise. Your order will always come with the report.
Apart from this, BluePrint recommends that you check your budget and know the warranty before committing.
Patrick started his love affair with cars in his childhood. Over the years, he claims a sturdy hold on his driving skills, along with a thorough understanding of cars. We can expect some interesting, holistic, and pleasurable blogs with his flair for writing and his love for cars.
Being a car enthusiast, Patrick has experience comprising of two decades in which he has ridden some of the meanest and strongest machines in the automotive industry. His previous avatars include an automotive professional, photographer, and journalist, and you will certainly experience the roundness of experience in his piece on this site.
In his second decade of reviewing cars and analyzing tools, Patrick is all set to give you convincing, reliable, and the latest information regarding what's happening in the automotive industry. Currently, he owns a BMW Z3 but cannot get his eyes off Aston Martin DB5. He is a car enthusiast; he loves cooking and listening to music, especially jazz. Here are some of the pieces written by our ace author.