Whenever you turn on the ignition key, the car's oil finds its way through the engine block to lubricate all the movable parts.
However, during the winter, when the temperatures fall to -20°C, the oil gets thicker.
This makes your car's engine overwork since the oil movement is slowed. This can also result in more gas usage or increased emission.
An engine block heater ensures that your car's engine block is maintained at a proper temperature, making it easier for the oil to travel through the engine block.
In our case, it's a bit unfortunate because we are dealing with a diesel that will always need higher temperatures to get the fuel in use, unlike its immediate rival gasoline, which may be a bit better.
What temperatures should I plug in my car's block heater?
This is a widespread question asked by motorists during winter. According to car experts, you should get your block heater running immediately when the temperature hits -15°C or -20°C.
The argument is based on the fact that your car's engine can start at -30°C. Getting your block heater running will save your engine from friction, which will be another added advantage to your engine lifespan.
While driving, you should get your car's block heater running when it is the freezing point. This is needed for older cars that are not fuel injected. Block heaters, in general, are required in cars being used in cold areas. Otherwise, using a block heater in warm regions is just a waste of money.
Back to our case, a diesel engine will need a block heater running even at a warmer winter temperature.
This is because the diesel engine can be hard in starting even with a slight drop in temperature.
For what period should you use your Car block heater in a diesel?
Experts claim that you should have your diesel car plugged in for two hours during cold weather before you drive.
This is not a universal answer that will be applicable when the temperatures fall to -30°C. You are advised to plug your car's block heater for about four hours before driving.
Leaving your car's engine running the whole night may not be useful to you since it loses the warmth to the cold surrounding.
To solve this is to buy a block heater and fix it with a timer that will get the block heater working in time before the expected time to start the car.
Can you leave your car engine idle as an alternative to a block heater?
Leaving your car's engine idle to keep it warm is not a good idea. You are more likely to waste much of your fuel and make many things go wrong over time.
How will a block heater help in your car performance and lifespan?
With the latest research, car experts are much convinced that if you decide and make your car get fitted with a block heater, your vehicle is much likely to produce low emissions and also save on the gas expenses.
Research states that your car will reduce the fuel cost even by 10 percent!
In general, if you have the block heater installed in your car, you are likely to enjoy several things, such as saving on massive fuel loss during winter and makes your car's engine live longer.
Does your diesel car need a block heater?
Some conditions will make your car urgently need a block heater installed.
Here are some of the conditions that will not make you in need of a block heater:
You always have your car parked in a heated garage.
You stay in an area where the weather is warm, and the temperature does not fall to very low temperatures.
Here are some of the conditions that will trigger you to get your car fitted with a block heater:
If your car utilizes non-synthetic oil.
You park your car outside in temperatures that are -10°C or lower.
You should also know that block heaters are quite different and are not common to all cars. You should, therefore, know the best block heater for your car by your local mechanics before purchasing one and having it installed.
Can a block heater hurt your diesel car?
According to experts, the block heaters are very safe. However, it can lead to fire when poorly installed.
You should also check your block heater regularly!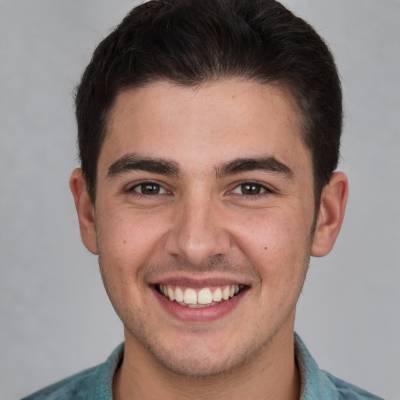 Kevin has been hanging around cars and automobile magazines since he knew what a car is. He grew up in his father's 1995 Mercedes E320 Wagon and Volkwagon Phaeton W12 2004. He rides his first car, a manual 1979 Porche 911SC.
Currently, he owns an Acura Integra GS-R. During his childhood, he showed a keen interest in how things actually work and fix them. This passion transforms into his eternal love for cars and bestows him an ideal position in one of the leading automobile companies; whenever he finds time, he takes out his Acura and opts for the longest possible route to find hidden wholesome pleasure in a road trip.
Want to read some of the articles written by Kevin? Head to our blog section to find out all the articles written by Kevin.