The Garrett M24 Turbo is a high-performance turbocharger designed for a wide range of applications.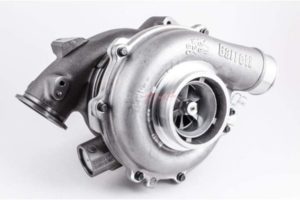 With its compact size and impressive performance capabilities, the M24 is a popular choice among automotive enthusiasts and professionals alike.
Whether you're building a race car, a daily driver, or a heavy-duty work vehicle, the M24 has the versatility and durability to meet your needs.
About The Garrett M24 Turbo
Garrett Motion, the go-to supplier of turbochargers and air management systems, unveiled the Garrett M24 Turbo: a one-of-a-kind high-performance turbocharger.
Its advanced design provides enhanced efficiency with minimal lag time resulting in maximum power output from your engine's capabilities.
Seize this opportunity to upgrade your vehicle today!
Auto enthusiasts and racers are magnetically drawn to the Garrett M24 Turbo, as it provides a dependable solution for enhancing both horsepower and torque while utilizing cutting-edge technology.
Carefully crafted with superior materials, this turbocharger delivers an unmistakable improvement in engine performance that you can count on time after time.
Specifications
The Garrett M24 turbocharger is a high-performance turbocharger designed for high-performance and racing applications.
If you're looking for a turbocharger that will provide maximum power and efficiency, then the Garrett M24 is your answer.
This incredible device has been designed specifically to optimize engine tuning and modification projects, with its specifications, design, and performance potential all coming together in perfect harmony.
Remember that there are multiple Garret M24 models, depending on your engine displacement.
We will take a look at the most popular version, mainly used for tuning, the G-Series G55-2450 98MM. Let's take a closer look at this amazing part now:
Compressor Wheel Inducer Diameter: 98.0mm
Compressor Wheel Exducer Diameter: 133.0mm
Compressor Wheel Trim: 62
Compressor Wheel Type: Backward Curved, Radial
Turbine Wheel Inducer Diameter: 112.0mm
Turbine Wheel Exducer Diameter: 106.0mm
Turbine Wheel Trim: 68
Turbine Wheel Type: Backward Curved, Radial
Housing: One-piece aluminum center housing
Max Horsepower: 2450 HP
Design
The Garrett M24 turbocharger is a superior choice for those wanting to enhance their engine's performance.
Its compact and lightweight design makes it the perfect fit for any configuration, while its backward-curved, radial compressor wheel conveys improved operation and efficiency.
The T25 housing also provides exceptional exhaust gas flow, thus allowing greater power output with quicker response times.
What's more, this amazing turbocharger additionally includes both water and oil cooling, which contributes to keeping temperatures at an optimal level preventing potential damage from high heat levels.
Performance Capabilities
If you're looking for a turbocharger that is capable of delivering maximum power and efficiency, then the Garrett M24 is your ideal choice.
This high-performance design can produce up to 400 horsepower, with an operating range from 20 PSI to 30 PSI.
What's more, its journal-bearing design ensures smooth and stable operation even at higher RPMs – perfect for racing applications!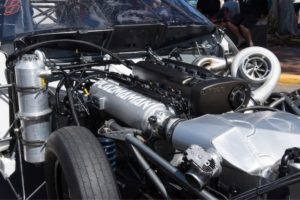 Price
The price of the Garrett M24 turbo varies depending on the specific model and retailer.
On average, you can expect to pay anywhere from $1,000 to $1,500 for a new M24 turbo.
How Much HP Can the Garrett M24 Handle
If you're looking for an ideal option to maximize power and efficiency when tuning or modifying your engine, consider the Garrett M24 turbocharger.
This high-performance component is specifically designed for racing applications and can easily handle a tremendous amount of horsepower.
With the Garrett M24 turbocharger, you'll experience an increase in power up to 400 horsepower!
That said, it's important to bear in mind that a safe and recommended amount of horsepower is closer to 250.
With an optimized compressor wheel, extended operating range, and journal bearing design, the turbocharger can produce immense amounts of horsepower.
Its T25 housing improves exhaust gas flow and maximizes power output and response.
Furthermore, its water-cooling system, along with oil cooling, aids in temperature regulation to protect against extreme temperatures for prolonged use.
To accurately determine how much power the Garrett M24 turbocharger can handle, one must account for a variety of factors like engine type and quality as well as driving habits.
The Garrett M24 turbocharger is engineered to endure extreme levels of horsepower, yet it is essential to evaluate the environment in which it will be employed.
For instance, if you plan on utilizing the turbocharger while racing, then selecting a first-rate engine build and accurately sizing the turbocharger for your motor are integral components.
If you're looking for an optimal choice for high-performance and racing applications, look no further than the Garrett M24 turbocharger.
This innovative device can handle up to 400 horsepower – making your engine tuning projects a breeze.
However, be sure that before investing in this powerhouse of technology, take into account the environment in which it will be used as well as its quality engineering build.
For maximum performance at all levels – from street cruising to track racing – you can pick the Garrett M24!
Reviews
From professionals to automotive aficionados, the Garrett M24 turbo garners glowing reviews.
Its compact size and speedy spool-up times make it a perfect pick for street and track applications alike.
Moreover, its ball bearing design guarantees reliability – many users report that even when pushed to its limits, this turbo holds up remarkably well!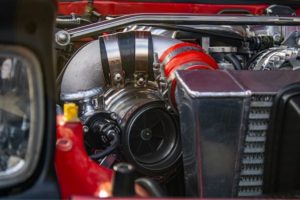 How Long Do Garrett Turbos Last?
A Garrett turbocharger can provide a long and reliable service life, with many units lasting up to an impressive 200,000 miles or more if adequately maintained.
Unfortunately, environmental factors such as extreme heat exposure, along with poor lubrication and debris in the oil system, could substantially decrease its lifespan; hence, it is important to ensure your car receives all necessary maintenance checks regularly.
On average, you should be able to enjoy a continuous performance from a Garrett turbocharger for at least 150 000 miles of driving!
To maximize the functionality of your Garrett turbocharger, it's crucial to adhere to the manufacturer's suggested maintenance procedures and use only superior-quality oil and filters.
Regular check-ups as well as proper cleaning can help extend its lifetime significantly.
Ultimately, how long a Garrett turbocharger will last depends on several factors, such as its usage conditions and care level.
How Long is the Warranty on the Garrett M24?
Garrett turbos are manufactured to the exacting standards of automobile manufacturers and calibrated for original equipment specifications.
You can trust their performance, as they have been certified reliable for three years or up to 150,000km – whichever comes first!
Garrett Turbos meet the highest standards in the industry.
This is of utmost significance since some systems can rotate as quickly as 300,000 revolutions per minute and operate in temperatures up to 1050°C.
This is why your Garrett turbocharger is protected by one of the best warranties in the industry.
Conclusion
The Garrett M24 turbo is an exceptional and dependable turbocharger with a wide range of uses.
With its incredible performance potential and resilient construction, the M24 makes for a superb choice if you want to upgrade your engine with the best in quality.
From race cars, daily drivers, and heavy-duty work vehicles — this impressive turbo has got you covered!
It's guaranteed to give you all the power and endurance that will help get any job done successfully.
To conclude, the Garrett M24 turbocharger is a remarkable turbocharger designed for race car drivers and high-performance vehicles.
Its lightweight construction, powerful compressor wheel, and broad operating range make it an ideal choice when customizing your engine.
Whether you require extra power or need something that can handle extreme RPMs and heat levels – this reliable option will exceed your expectations!
The Garrett M24 turbocharger is second to none in terms of performance and durability.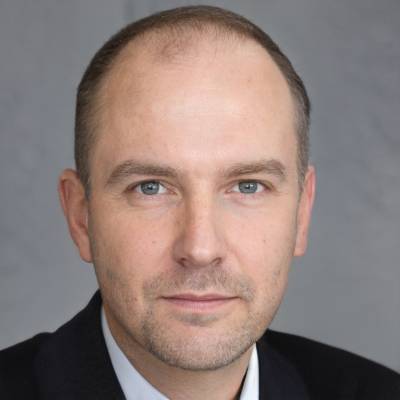 With comprehensive experience in writing exceptional quality articles and blogs about cars and related stuff, Daniel is one of the finest bloggers and a hardcore car lover we have. He is an ASE certified technician with an across-the-board experience of 10 years in the industry. He could not help tinkering with anything he got his hands on from a young age, which led to his remarkable career in the automotive repair industry.
When he is not under any hood, you can find him on the water or in the woods to pursue his passion for hunting and fishing. He has been writing for multiple sectors and is a regular contributor to several publications.
He currently owns a Nissan 300ZX TT and a Pearl Yellow but plans to upgrade it to 550 HP. His favorites include the Koenigsegg CCX and Lamborghini Diablo 6.0 VT, but for him, the Ferrari 360 Spider is one of the sexiest cars that exists to date.
Being an avid world traveler, he has spent most of his time analyzing the automotive markets, latest technology, and local favorites to enhance his knowledge base. He is currently living in North Caroline, where it's all about food and coffee and, of course, cars.