When driving on a highway and your car feels bouncy can be annoying, you will wonder what could be the cause and solution.
You will learn more about the problem and how to solve it from this guide.
Depending on what's causing your car to seem bouncy and loose on the road, you should take action right away.
You may have a bumpy ride due to a number of car issues, including poor tire pressure and suspension.
It is essential to locate the root cause and fix it as soon as possible.
Common Causes of Car Bouncing When Driving
Various reasons can make you have a bouncy feeling when driving your car, despite the speed. Here are some of the causes worth knowing about.
Old Shock Absorbers
Shock absorbers protect your car to ensure that it does not suffer from damage when you hit a pothole.
Besides protecting the car, it also absorbs the energy that can make you skid while driving. Shock absorbers become faulty and wear out with time.
When this starts to happen, your car will bounce when driving, and the bounce might be intense as you press the gas pedal.
In this case, consider replacing the shocks, struts, and springs.
Solution
Buy new and quality shock absorbers. Old and spoilt shocks will make your car bounce when driving.
If this happens and the shocks are the issue, consider replacing them.
The new shock springs won't move out of position, therefore, stopping your car from bouncing and giving you a comfortable ride.
Shocks in the market vary in price and quality. Some reduce bouncing, which is relatively expensive.
There are low-quality cheap ones. You can also source shocks from a car being chopped off, but such parts will give you a limited service.
Damaged Ball Joints
The ball joint is the part of the suspension system that plays a vital role in controlling your car.
Ball joints form the connection between the control arm and the steering knuckle. They become faulty with time.
If this happens, your car will bounce when driving, and you will need to replace the ball joints to restore a smooth ride.
Solution
First, you must remove the wheel and the control arm to access it. Replacing ball joints is a challenging task, and it varies depending on the type of car.
You will need the services of an expert mechanic to remove the damaged ball joint and fix a new one.
Bad Steering Wheel System
When your steering system becomes faulty, your car will become bouncy while driving.
A faulty steering system will make your car have an up-and-down motion and be challenging to control.
If this is the cause, consider diagnosing the problem within the steering system and either adjust it or replace the worn-out parts.
Solution
The steering wheel system is complex. When faulty, seek the services of a professional mechanic.
Faulty Suspension
The suspension system plays a vital role in controlling your car when driving.
The system has various parts that wear out with time; if this happens, your car will be bouncy when driving.
Consider checking the entire suspension system and replacing the faulty parts. Sometimes, you need to adjust your suspension system, and the bouncy feeling will stop.
Solution
The suspension system has various components like the springs and the strut, which are notorious and will give your car an up-and-down motion as you drive.
You can custom struts and springs to fit the suspension.
Making these adjustments requires some experience. If you need clarification on the procedure, do not perform it but seek the services of a professional mechanic.
When performing regular maintenance service for your car, it is essential to check the condition of the suspension system.
Wrong Tire Pressure
Tire pressure is vital to your safety and your car's general performance. Bad weather conditions, the material, and the tire's age can interfere with its pressure.
It is advisable to have the proper tire pressure. When unsure of the exact amount of pressure that fits your tires.
Consider checking the manufacturer's guide, where you will find insightful information concerning the right tire pressure for your car.
Solution
Tires become soft as they serve you and will quickly lose air. Low tire pressure reduces the traction, which leads to the car bouncing when driving.
When having new or old tires, ensure you regularly have the right tire pressure.
It is also necessary to know the recommended tire pressure for your car, you will find such information in the manufacturers' guide.
Bad Tires
Bad tires will not hold the air inside due to the low nature of the materials used in manufacturing the tire.
Bad tires are usually very soft, and any debris you drive over can damage them. When tires are damaged, your car will bounce when driving.
Solution
Old tires have poor traction, making your car bounce up and down as you drive.
To solve this, buy new high-quality tires with the best traction, and the lifespan of your car will increase. Never buy after-market tires, as such, may not pass the tread test.
Damaged Struts
The shocks in the suspension system are another factor contributing to a bouncy ride. Broken struts can imbalance your wheel.
Poor wheel balancing can make your car pull sideways when driving and offer a bouncy ride. In such a scenario, consider replacing your shocks.
Solution
Struts are part of the suspension system. Sometimes they break and become ineffective. A broken strut will give you a bouncy ride.
The only way of fixing a broken strut is to replace the entire suspension system with the new components. New struts will offer you a comfortable ride without any bounce.
Bad Wheel Alignment
Poor wheel alignment exposes your wheels to damage. Poor alignment makes the springs move from their position, making your car bounce when driving.
Besides offering a bouncy ride, poor wheel alignment leads to uneven tire wear and makes it hard to control your car.
Solution
Performing wheel alignment eliminates bouncing and makes your car easy to control.
The springs usually move out of position when the wheel alignment is poor, which makes you experience a bouncy ride.
Therefore, performing a wheel alignment after fixing, repairing your tires, and servicing your brake pads is essential. With good alignment, your car will not bounce as you drive.
Takeaway
Generally, cars are built to give you a reliable service. However, along the way, they develop mechanical issues.
Car bounce when driving indicates that some part of your car is faulty, and the causes include faulty struts, poor wheel alignment, poor tire pressure, faulty shocks, and poor-quality tires.
Ignoring a car that bounces when driving can lead to serious mechanical issues which are expensive to fix.
Apart from this, it can also reduce car stability. An unstable car can easily cause an accident.
Ensuring your wheels have the proper pressure, checking and servicing the suspension system, and buying high-quality wheel tires are some tips to reduce and eradicate car bounces.
You can avoid experiencing car bounces when driving by taking immediate action. Most of the causes are basic and require basic mechanical knowledge to fix.
Several car owners need to learn to check if their tires have the correct pressure and if their suspension system is faulty.
You only need to understand how your car operates, and you will be able to determine the cause of up and down bounce when driving.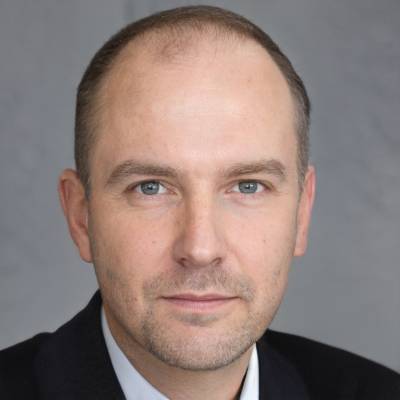 With comprehensive experience in writing exceptional quality articles and blogs about cars and related stuff, Daniel is one of the finest bloggers and a hardcore car lover we have. He is an ASE certified technician with an across-the-board experience of 10 years in the industry. He could not help tinkering with anything he got his hands on from a young age, which led to his remarkable career in the automotive repair industry.
When he is not under any hood, you can find him on the water or in the woods to pursue his passion for hunting and fishing. He has been writing for multiple sectors and is a regular contributor to several publications.
He currently owns a Nissan 300ZX TT and a Pearl Yellow but plans to upgrade it to 550 HP. His favorites include the Koenigsegg CCX and Lamborghini Diablo 6.0 VT, but for him, the Ferrari 360 Spider is one of the sexiest cars that exists to date.
Being an avid world traveler, he has spent most of his time analyzing the automotive markets, latest technology, and local favorites to enhance his knowledge base. He is currently living in North Caroline, where it's all about food and coffee and, of course, cars.