Many vehicle owners have experienced the annoying brake light coming on and off while driving their cars.
It could be an alarm system warning you that there's something wrong with your vehicle. It can cause a lot of stress, but it shouldn't.
In general, a warning signal will light up to alert the driver of a problem in the system, such as low brake fluid level or worn-out brake pads.
If you find yourself in such a situation, all you must do is pay attention to the warning light then take necessary measures according to the problem.
Find out what causes your brake light to come on and off, as well as possible solutions for each scenario.
What Are Some Common Causes Of A Brake Light Coming On And Off?
There are several reasons why your brake light might come on and off. Here are some possible reasons:
Damaged Brake Light Switch
The most common cause for a brake light to come on and off is a damaged brake light switch, but many different factors can cause this.
If the wiring that connects to the switch becomes worn or damaged, it may cause the switch to malfunction and turn the lights on and off.
If the brake pedal arm has become worn or if it has been bent too far back, it may also cause problems with the brake light switch.
If you have an older model car, rust may have developed on your brake pedal arm, preventing it from contacting your brake light switch adequately.
Rust can also develop at the connection points where your wires connect to your switch and prevent them from working correctly.
You can correct this problem by replacing the damaged or corroded parts that you find in your brake pedal arm and the switch.
Faulty ABS
The anti-lock braking system is an important safety feature in your car. It prevents the wheels from locking up when you apply the brakes strongly.
One or more sensors control the ABS module. These sensors send information about the operation of your vehicle's wheels to the ABS module.
If there is something wrong with one or more wheels, such as if one wheel is rotating too fast or if it has locked up, then you will see warning lights illuminating on your dashboard.
Those lights indicate that there is an emergency with your vehicle's brakes, and if one or more of these lights are illuminated, then you should stop driving your car and have it towed to a repair facility.
Faulty Wheel Speed Sensor
A wheel speed sensor measures the speed of your car's wheels. If this fails, then you'll notice that your brake light is staying on or blinking.
What should you do? Get the wheel speed sensor checked by a certified mechanic as soon as possible.
Replacing the damaged wheel speed sensor should resolve the issue, and your brake light should turn off.
Parking Brake Engaged
While the parking brake is engaged, most vehicles will illuminate the parking brake light.
This warning tells the driver that the parking brake is still engaged and could potentially cause damage.
This warning light will also illuminate if the vehicle senses that the parking brake is not fully disengaged when you accelerate.
It prevents drivers from leaving their parking brakes engaged while driving, which could potentially cause damage to the vehicle.
You need to check to see if your parking brake is on. If it is, release it and start the car again.
It should clear the light after about 10 secs or so.
Low Or Empty Brake Fluid Reservoir
Brake fluid is a significant part of your braking system. Low brake fluid is the most common cause of a brake warning light coming on.
If the brake fluid is running low or the level in the master cylinder is low, it will cause the brake light to come on.
If there are air bubbles in the fluid, it will also cause the ABS light to come on.
If your brake system has failed due to low brake fluid or air bubbles in the brake line, you will not be able to stop your car.
It's essential to have this fixed immediately by a mechanic if you see either of these lights come on.
Worn-Out Brake Pads
If your brake light is coming on and off, it could be a sign that your brake pads are worn out.
Worn-out brake pads can cause the brake light to come on because there isn't enough friction between the brake pad and the rotor. It can also affect your braking performance.
Get your brakes checked by a certified mechanic as soon as possible. Worn-out brake pads can lead to accidents, so it's essential to get this issue fixed as quickly as possible.
Faulty Or Loose Wiring
Your car's wiring system is made up of many different electrical components. Any issues with these components can affect your brake lights, turning them on or off erratically.
If you think that your wiring may be causing this problem, then it's vital to get a certified mechanic to check this out.
Brake Light Bulbs Missing Or Burnt Out
Your brake light bulb is responsible for illuminating your brake lights. If it doesn't work correctly, the brake light will turn on or stay on.
Get the brake light bulb replaced by a certified mechanic as soon as possible. If you notice that your brake lights are burnt out or missing, replace them immediately.
Brake Fluid Leak
If you notice that your brake light goes on and off, your braking system may leak. It can happen if your car hasn't been serviced for a long time or if the leak was caused by an accident.
To find out if this is the problem with your car, you will need to take it to the mechanic so he can look for leaks in your brakes.
Failing Brake Boosters Or Master Cylinder
When your vehicle experiences a problem with the brake boosters or master cylinder, it will often result in the brake lights activating.
For example, if there's a leak in the master cylinder or booster system, there won't be enough fluid pressure for the brakes to work correctly.
You will notice that the pedal feels soft and spongy when pressed in such situations.
If you notice that your brake lights stay on, even after taking your foot off of the brakes, it is time to check these two components and replace them if necessary.
Faulty Brake Lines
If your brake lines are damaged or leaking, it will cause your brake lights to turn on and off while driving.
It could be because the lines are corrupted due to exposure to water or dirt or damaged by accident.
Get your brake lines checked by a certified mechanic as soon as possible. Once the faulty brake line is replaced, the issue should resolve your brake.
Conclusion
So, there you have it. The possible causes and solutions of a brake light coming on and off.
If your brake lights come on and stay on, make sure you get them checked as soon as possible.
The quicker you get them fixed, the sooner you will be able to drive your vehicle safely and efficiently.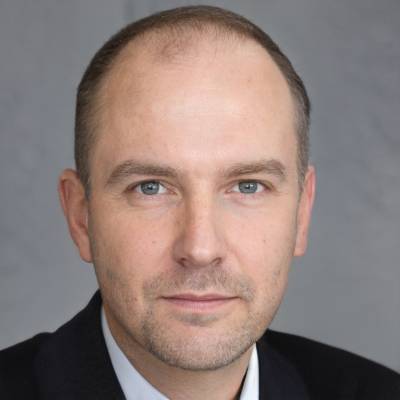 With comprehensive experience in writing exceptional quality articles and blogs about cars and related stuff, Daniel is one of the finest bloggers and a hardcore car lover we have. He is an ASE certified technician with an across-the-board experience of 10 years in the industry. He could not help tinkering with anything he got his hands on from a young age, which led to his remarkable career in the automotive repair industry.
When he is not under any hood, you can find him on the water or in the woods to pursue his passion for hunting and fishing. He has been writing for multiple sectors and is a regular contributor to several publications.
He currently owns a Nissan 300ZX TT and a Pearl Yellow but plans to upgrade it to 550 HP. His favorites include the Koenigsegg CCX and Lamborghini Diablo 6.0 VT, but for him, the Ferrari 360 Spider is one of the sexiest cars that exists to date.
Being an avid world traveler, he has spent most of his time analyzing the automotive markets, latest technology, and local favorites to enhance his knowledge base. He is currently living in North Caroline, where it's all about food and coffee and, of course, cars.