The GMC multipro tailgate is a three-in-one system that gives you the convenience of a tailgate, a cargo box, and a pickup bed.
It consists of an upper section that swings out like a regular tailgate, and a lower section can be raised to form a cargo box or lowered to form a pickup bed.
The multipro tailgate is available on GMC Canyon and Sierra 1500 Crew Cab models.
What Are The Common Problems?
GMC multipro tailgates are an excellent option for those who need extra storage space, but they can also be prone to common problems.
Here are a few of the most common issues people experience with GMC multipro tailgates:
Tailgate Doesn't Stay Open
Tailgate Contact With Ball Hitch
Load Stop Issue
Multipro Tailgate Leaks Water or Snow
Rattles and Noises
Electrical Issues
If you're experiencing any of these problems, don't worry – there are solutions! Read on for tips on troubleshooting and fixing GMC multipro tailgate problems.
Tailgate Doesn't Stay Open
One of the most common problems with GMC multipro tailgates is that the tailgate doesn't stay open.
It can be caused by various things, such as a broken hinge or worn-out gears.
Solutions
If your GMC multipro tailgate isn't staying open, try these solutions:
Check the hinges to make sure they're in good condition and aren't damaged
Lube the gears using a silicone spray or oil
Make sure the latches are working correctly and are properly aligned
If you've tried these solutions and the problem persists, it may be time to replace the tailgate.
Tailgate Contact With Ball Hitch
The midgate of GMC Multipro Tailgate falls to a 90-degree angle, putting it in complete contact with the ball hitch.
The full-contact results in scuffing the paint or dents in the tailgate, and it can get worse — damaging the electronics and backup camera inside the plastic tailgate handle.
A caution sticker on the tailgate is widely acknowledged by truck owners, Chevrolet, and GMC alike owing to this issue.
It's challenging to remember not to reduce the mid-gate when using a hitch. Hit the remote tailgate button with a hitch in the receiver, and BAM, you've got damage.
The same issue affects GMC and Chevrolet trucks.
Solution
You can fix this problem with the Splitgate Override Switch. You may opt for the Auto Engage or Manual Engage versions with two choices available.
It ensures that you will never have to worry about unintentionally lowering the tailgate again.
The Switch recognizes a potential hazard and instantly cuts power to the mid-gate step function once it's installed.
Features
The Switch combines features that allow you to turn off the power automatically or manually.
With the Manual Engage model, you can rest assured that your truck's tailgate won't be dropped by accident and cause damage.
And, YES! The Manual Engage version allows you to show off your favorite sports team's decorative receiver covers.
The Switch will automatically solve the widely known GMC Multipro tailgate problem, removing all risk and danger.
This solution fixes a problem that GM engineers appear to have overlooked.
Benefits
The Splitgate Override Switch is simple, with no plastic moving components that can break and a sleek design constructed of sturdy, anodized aluminum.
It fits all sizes.
Load Stop Issue
The GMC MultiPro Tailgate's "LOAD STOP" function does not lock the gate open.
The primary goal of the GMC MultiPro Tailgate's LOAD STOP gate is to allow you to raise it.
It prevents anything placed in your truck's bed from rolling or sliding out as the vehicle drives. It allows you to utilize the entire length of the tailgate.
However, the "Load Stop" does not lock into place when you raise the LOAD STOP gate.
Suppose you have stuff stored in the back of your truck and must come to a stop suddenly while driving.
If you hit some potholes on the road, the "Load Stop' is vulnerable to falling into its closed position.
You won't know it happened if this happens while driving because your things could swiftly slide out from behind your vehicle and into oncoming traffic.
Solution
The "LOAD STOP LOCK" is easy to install and only takes 1 minute.
The Load Stop gate will never fall if the Load Stop Lock is in place, so you won't have to worry about it anymore.
When you automatically open the Load Stop gate, it locks the gate into an open position and prevents it from falling.
To close the Load Stop, push on the "Press" tab button to unlock it, and it folds down into its closed position. It's as simple as that.
Multipro Tailgate Leaks Water Or Snow
The 3/4-inch crack between the primary and interior tailgates allows water, dirt, and snow to enter.
The top lip of the tailgate between the two tails has a large hole that extends to the bottom of the interior tailgate.
This hole resulted from GMC's welding process, leaving an unacceptable gap.
Solution
GMC offers a tailgate seal that you can purchase to stop the water, dirt, and snow from entering.
The seal is a piece of rubber that stretches across the top of the crack between the two tails.
It doesn't always work, though, because it can be challenging to get it to stay in place.
Even if you get it to stay in place, the seal often wears out and deteriorates over time.
The Splitgate Override Switch solves the multipro tailgate issues by completely removing the risk.
It discards the danger of unintentionally lowering the tailgate while using a hitch or remote button.
It also eliminates water, dirt, and snow problems entering the vehicle. It is an easy, one-minute installation that fits all sizes.
Electrical Issues
If the interior cab light is on, it will also turn on the LED bed lights.
GMC's tailgate wiring harness is not long enough to reach from the front of the truck to the back.
Solution
One option is to splice into the wire harness and run a new wire from the front of the truck to the back.
It is an easy fix, but it cannot be easy to do if you're not familiar with electrical wiring.
Another option is to purchase a more extended wiring harness from one aftermarket parts supplier.
It is a more expensive option, but it's much easier to install than splicing into the factory wiring harness.
Rattles and Noises
The GMC MultiPro Tailgate rattles and makes a lot of noise.
Solution
Apply caulking or foam tape around the tailgate perimeter to meet the truck bed.
It will help to reduce or stop the rattling and noise.
Another option is to install a tailgate damper. A tailgate damper is a device that attaches to the top of the tailgate and helps to absorb the vibrations and noise.
Final Thoughts
By following the above solutions, you can hopefully avoid some of the common problems with the GMC MultiPro Tailgate.
If you have any other problems or suggestions, please comment below. Thanks for reading!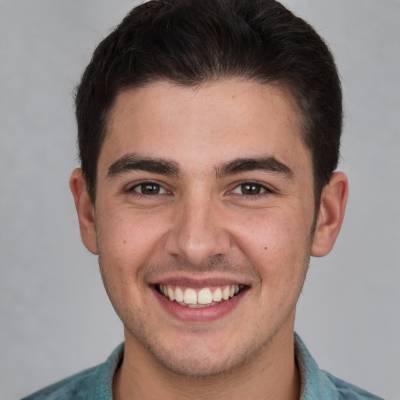 Kevin has been hanging around cars and automobile magazines since he knew what a car is. He grew up in his father's 1995 Mercedes E320 Wagon and Volkwagon Phaeton W12 2004. He rides his first car, a manual 1979 Porche 911SC.
Currently, he owns an Acura Integra GS-R. During his childhood, he showed a keen interest in how things actually work and fix them. This passion transforms into his eternal love for cars and bestows him an ideal position in one of the leading automobile companies; whenever he finds time, he takes out his Acura and opts for the longest possible route to find hidden wholesome pleasure in a road trip.
Want to read some of the articles written by Kevin? Head to our blog section to find out all the articles written by Kevin.