Of course, you can! Some car renters use rented cars to tow boats and even trailers secretly. Conversely, there are car rental companies that allow their vehicles to be used for towing, as long as the regulations are overseen.
On the same note, some rental agencies require that you notify them before towing if you had acquired the car for different purposes. Failure to do so may land you in trouble.
Additionally, you cannot use any car to tow any trailer or boat. You need to have the right vehicle with the proper towing equipment. There are a handful of rental companies that offer towing services. Therefore, you should scrutinize each one of them before making up your mind.
If you're planning on renting a car for towing services, here are the things that you need to know.
What You Need To Know Before Renting A Car For Towing
Rental Contract
Before you hire a vehicle for towing, make sure that you've gone through the rental contract. This will help you to know what the rental agency covers and doesn't cover. Some companies charge per miles covered, while others hours.
Also, some vehicles provided may have all the towing equipment, while some may need fitting equipment. Know what you're paying for and the risks involved.
Does It Come With Insurance?
Some car rental companies do not offer insurance for towing services. Before you rent a car from any agency, you need to countercheck and ensure that the rental agency has insurance covering towing services.
This keeps you safe just in case anything goes wrong on the road. If you have boat insurance cover, that is a bit safer. In most cases, an auto insurance policy covers the car, boat, and trailer.
Does It Have The Right Towing Equipment?
The car you intend to rent should have the right towing equipment. First of all, the vehicle should be powerful enough to meet your towing needs. You will need all-wheel or four-wheel vehicles. Most people prefer vehicles with V6 or V8 engines.
Other features to consider are a large radiator, plenty of low-end power, excellent suspension, and an outstanding cooling system. You also need to ensure the towing car is equipped with the right towing hitch and wiring harness. For safety, consider picking a vehicle with a transmission gauge and towing mode.
Experience And Skill Of The Driver
Unlike renting a car for a road trip or any other normal driving purpose, renting for towing is different. The rental company will check your driver's license, and in some cases, you're driving record before giving out the vehicle.
However, it is usually challenging to tell if the renter possesses the experience and skills presented. Towing a trailer or boat is different from towing a small car. It requires a certain level of confidence and skill.
That's another reason why there are not many car rental agencies that provide towing services for trailers and boats. The risk involved is high.
If you're not experienced in towing or driving in general, there is a high chance you won't get such services. Towing trailers and other large vehicles is only reserved for experienced drivers or those with towing knowledge.
Details And Terms Of The Rental Agency
Before renting a vehicle for towing, you also need to inspect it thoroughly. On top of that, ask questions about the contract and state of the car.
You don't want to take any chances as well. Follow all the instructions provided by the rental company to reduce the chances of having an accident. Take necessary rests and always be alert while towing on a busy road.
Type Of Car
Apart from being experienced in driving or having towing skills, you also need the right vehicle. The type of towing vehicle you choose will depend on the weight and size of the boat or trailer. Some cars can only tow small cars, while others can tow large vehicles.
In some cases, you may need a van, tractor, trailer, or pick-up truck for towing. Note that not all car rental companies offer these vehicles, so you've to find the right company that meets your needs.
Most all-wheel vehicles are suitable for towing, but if you want to pull a more massive boat or trailer, you will need a four-wheel drive. For instance, a Toyota Landcruiser or Mistubishi Pajero can tow boats and trailers without any challenge.
But before you conclude which vehicle to use, you need to know the weight of your load. Also, the area where you're going to tow is crucial. If it's in a city, you don't need the serious four-wheel drives but the lesser all-wheel one.
Consider The Weight You Intend To Tow
If your boat or trailer weighs less than 15, 000 kgs, use an all-wheel drive. But if they weigh more than 20, 000 kgs, you need a more serious vehicle like a LandCruiser.
Other cars like the Dodge Durango, GMC Yukon XL, and Jeep Grand Cherokee diesel are best suited to tow loads that weigh 35, 000 kgs or more.
Together with the LandCruiser V8, they are perfect for off-road towing. The best car to use for an extremely heavy load is the Ford F-450. It is one of the largest, highest-capacity pickups on the market.
Type Of Fuel The Car Uses
Another crucial thing to consider when choosing a towing vehicle is the type of fuel. Diesel-operated vehicles are the best. They've excellent torque, which is the low-to-medium rev power needed for towing purposes.
The good thing about the large SUVs is that most of them are safe for towing, as they usually feature an optional blind-spot warning system. Other optional features include an integrated trailer brake controller, trailer sway control, trailer tow connector, traction assist, and much more.
Now that you know which vehicles to choose for your boat or trailer make sure you select the right one. Compare rates from the few rental companies offering car rental for towing services and pick the best.
Conclusion
Even though a few car rental companies provide towing services, most of them don't. This is because the risk factor involved is high. On top of that, offering towing services means additional care and maintenance work.
That's why just a few companies that can maintain hitches and locks offer such services.
With a few companies offering towing services, you need to scrutinize the available few. This will help you land the best company for towing your trailer or boat. Also, you can compare prices and the services offered.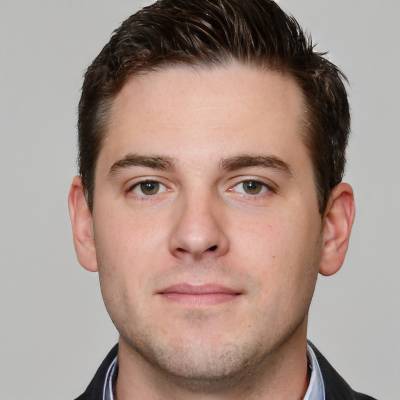 James has been a car enthusiast since his childhood when he learned the differences between a ford and a chevy from his father. He loves to drive and restore old cars with a special drive for Italian marvels. Currently, he has a 1968 Alfa Romeo. He has studied aeronautics and civil aviation in his college and still gets smitten by Galant SS and Lancer GSR.
He is a New York-based product training director working with a giant automotive retailer. He loves to review and uncover the vehicles and their fascinating stories. He believes in keeping it legitimate with a keen passion for research on the latest technological upgrades in cars. While reading his articles or blogs, you can sense the extensive research and dedication backing the piece of text. He loves fried chicken, music, and spending quality time with his pet dog.