Plastic rivets are easy to remove, but only with the proper knowledge and tools.
Instinctively, you might want to try a sturdy blade to remove them, but when you unevenly remove them, they might break and turn useless.
Using the right tools to remove the rivets will save you time. Read below to know some tips and tricks to remove car plastic rivets easily.
What To have?
Panel Clip Remover Pliers
Stainless Panel Pry Tools
Nylon Pry Tools
Rivet Fasteners
Flat Screw Drivers + Pliers Combination
Chisel and Hammer
How To Remove Car Plastic Rivets?
Panel Clip Remover Pliers
Plastic rivets secure the door panels in place. They consist of a cylindrical shaft with a head and a tail.
They usually work as fasters anchoring two-panel pieces and holding them tight.
One tool that will become handy in removing car plastic rivets is a panel clip remover plier.
It is the same thing as the regular pliers in your home, but the difference is that it has a flat surface to go under the headlining of big clips or rivets.
There are variations when you buy them out in the market, and you can purchase one as low as ten bucks.
What Will You Do?
Grab your panel clip remover pliers in your storage and clear your area first. Make sure that you clean the surface so that the pliers can grab the head instantly.
First, you should secure the working area, and everything should be set up to avoid delays.
Next is to get your panel clip remover pliers, stick its thin ends under the rivet's head, and squeeze it gently until it spreads both ends apart.
The needed force will then be directly applied to remove the plastic from the panel.
Upon removing the rivets, it's good that you don't move the tool around too much so that you won't damage the panel's surface.
Stainless Panel Pry Tools
Plastic rivets are typically called the "screwed-in or pushed-in" type of fasteners mostly found on car dashboards, door panels, engine systems, body components, and splash panels.
These rivets can be hard to find since the car's paint and structure have masked them.
A stainless panel pry tool can be helpful if you are stuck finding where your door cards are connected. Door cards are often concealed.
That's why it is necessary to have this tool to save time. Every panel pry tool comes in size and shape, but you should get one that has a 90-degree bent head.
What Will You Do?
To find the door cards, hover the stainless panel pry tool in place in the door panel.
So whenever you place the pry tool inside, any energy you exert is directed to it right where you need to remove the interior panels.
If you're prying against a painted surface, place a scrap of card stock underneath the tool to avoid scratching it.
Nylon Pry Tools
Plastic rivets are everywhere in your car, and they are a lot bigger than those metal and aluminum ones. They are often placed in car panels and can support shear loads.
Some rivets are tough to pull and even more robust than others.
If the stainless panel pry tools don't budge on these rivets, you need to have a set of nylon pry tools to pull out something this strong.
More likely, you can see that this is used frequently on the car door moldings.
Moreover, it is also helpful to trim around door handles and parts that have been stuck. You might want to be interested in buying a no-scratch nylon pry toolset.
Depending on their features, the price range is 15 to 25 bucks.
What Will You Do?
The process is the same as using the stainless panel pry tools, but the difference is the energy and strength to remove the rivet.
However, using a nylon pry tool in a stubborn rivet makes the most out of your time is much easier.
Rivet Fasteners
These sophisticated tools are top-rated in the automotive industry, and you might find these things handy in your pocket.
They function as a wall anchor that when you push them into the desired place, they will expand as you drive in the plastic rivet.
What Will You Do?
To remove the rivet, you should first remove the rivet then pull out the entire fastener afterward.
Flat Screw Drivers + Pliers Combination
Every car owner should have these essential tools in their bin. These tools are somewhat the holy grail of the automotive tools in one's pocket.
What Will You Do?
Grab the neck of the rivet with the pliers and pull it outward. Then, take the flat screwdriver and pop the rivet base after removing the pin.
You may also push the centerpiece of the rivet down so that the fastener will come out quickly.
Once you get the fastener out, pop the center body back up through its top, then push back the fastener in the hole and secure it.
Chisel And Hammer
Typically, you want to use a chisel to carve wood materials, but in this case, you can use it to remove car plastic rivets partnered with a drill.
What Will You Do?
To generate leverage and assist in removing the rivet's head, take a chisel and insert the pointed end into the edge where the rivet's head and the surface contact.
Get the chisel and insert it under the head of the rivet, then use a hammer to tap and remove it. Wiggle the chisel slightly so that you can firmly secure it in its place.
Next is to break off the rivet's head by hitting the chisel with a hammer.
After removing the head, use a tiny punch and a hammer to partially push the pin through the hole to create a starting hole.
Gently push it through the surface by striking the hammer above to remove the plastic rivet in its place. You can also use a grinder as an alternative to removing the head.
Wrap-Up
There are many other tools that you might need to remove car plastic rivets, but with the tools mentioned on the list, you are already in good hands.
Before removing the tools, secure the tools and place them correctly in place.
Also, it would help if you were careful in handling these tools when removing the plastic rivets in your car.
Using the designated tools, one can handle the removal part with his own hands.
Furthermore, the joy and fulfillment of successfully removing the plastic rivets is a work of art and is considered a man's arsenal.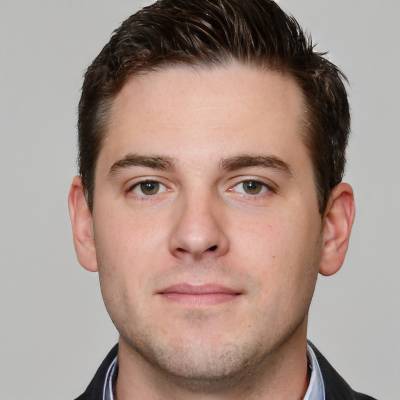 James has been a car enthusiast since his childhood when he learned the differences between a ford and a chevy from his father. He loves to drive and restore old cars with a special drive for Italian marvels. Currently, he has a 1968 Alfa Romeo. He has studied aeronautics and civil aviation in his college and still gets smitten by Galant SS and Lancer GSR.
He is a New York-based product training director working with a giant automotive retailer. He loves to review and uncover the vehicles and their fascinating stories. He believes in keeping it legitimate with a keen passion for research on the latest technological upgrades in cars. While reading his articles or blogs, you can sense the extensive research and dedication backing the piece of text. He loves fried chicken, music, and spending quality time with his pet dog.