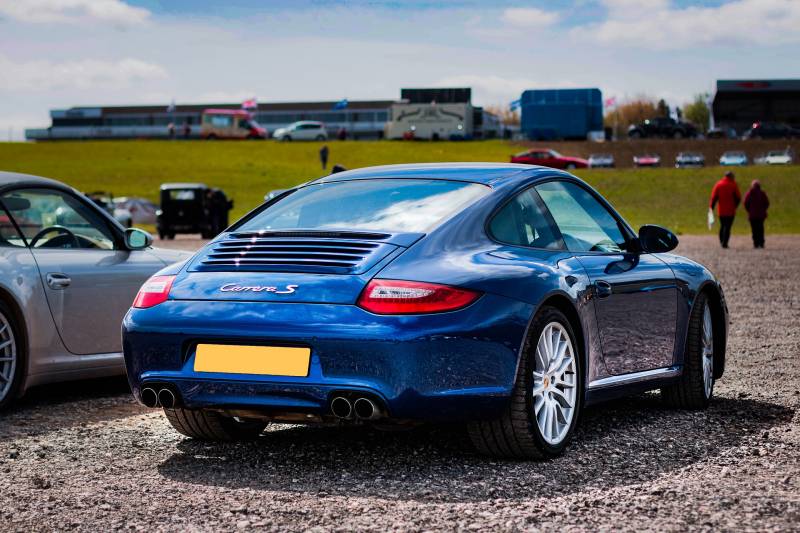 Are you confused about which exhaust system is the best for your car? Or which one has to offer an excellent horsepower boost for your vehicle? If that's the case, then be relaxed, for we are here to tell you everything you need to know and are more than happy to be of help.
But first things first, why would anyone want to change the exhaust system of their car? That's because people often expect more than average performance of their economical vehicles. And to achieve that cost-effectively, they decide to replace some car components.
The most commonly replaced component of any vehicle is its exhaust system. But how do you know which suits your car? For that purpose, below we've jotted down a comparison between two well-known exhaust systems. Let's find out which one matches your requirements perfectly.
Downpipe Back vs. Turbo Back
Downpipe back and Turbo-back act as exhaust systems that offer different functions but serve the same purpose. Below is a detailed discussion of the features both entail.
1. Purpose:
In an exhaust system, there is a section that plays the role of connecting the exhaust manifold to the catalytic converter. This section is known as a 'Downpipe'. At the same time, a Turbo-back is that part of an exhaust system that is deployed as the last vent by the turbocharger to the open air and comes immediately after the turbocharging.
2. Material:
The material included in Downpipe and turbo back, along with its benefits, is quite extraordinary in its-self. Downpipe and Turbo-back usually incorporate either aluminized or stainless steel, both of which offer spectacular advantages.
They are rust-proof, corrosion-free, crack-proof, long-lasting, and appealing to the eye.
Downpipe and Turbo-back are typically installed after the initial purchase of the car and are manufactured using aftermarket pieces. They are readily available in aftermarkets that deal with exhaust systems.
3. Turbo-charger:
Downpipe and Turbo-back are excellent exhausts, but you won't see much of a change in the overall performance with regular vehicles. However, if you own a turbo-charger, both the exhaust systems can offer an absolute boost to your vehicle's performance.
The turbo-back is similar to the Downpipe back on one account. Both are compatible with only turbo-charged engines. And if you don't happen to have one, you will need to switch your engines before moving towards the exhaust system.
4. Cost:
The Downpipe and turbo back significantly differ when it comes to cost. Downpipe is economical, whereas Turbo-back is extraordinarily pricey. That is because Downpipe is less powerful and efficient than Turbo back.
However, the turbo back is pricey because of its various parts and super capabilities. It offers a significant increase to the horsepower of the vehicle. You might notice a 10-20hp increase halfway through the installation process. Downpipe back, on the other hand, offers better sound aesthetics.
5. Distinguishment:
A feature that distinguishes Turbo back from other exhausts is its torque and tube size. It improves the torque, and torque is what moves the tires of the vehicle on the road. However, with Downpipe, you don't get many specifications as it works like any other regular exhaust.
Another factor that makes turbo-back differ from Downpipe is its tube length. Turbo-back incorporates a wide and long tube, making the flow of exhaust gases easy and quick and smooth. Whereas a downpipe back comes with a tube of small length and width.
It is challenging to work with, as it doesn't offer much resistance or size. But overall, they both serve the primary purpose well.
6. Installation:
To install a Turbo-back exhaust system is to replace everything, from the tailpipe to the final vent and all in between. An important thing you must remember about Turbo-back is that it is tremendously challenging to install, and trust me, you don't want to do it all by yourself.
You will notice significant power changes as soon as you have partially installed it.
On the other hand, Downpipe back offers easy installation as it requires replacing major parts only.
7. Features:
One of the key features the Turbo Back exhaust system has to offer is its power-increasing capability. It improves the performance of the vehicle and increases its horsepower. All in all, Turbo-back is the perfect match for you if you want better horsepower, and you willing to bear the expense.
Downpipe back is cost-effective and offers a robust sound, like your engine roaring. It is efficient, long-lived, and comes with a high-class muffler. It is your best choice if you want something minimal and penny-wise.
Below is a comparison of features both the exhaust systems include:
| | |
| --- | --- |
| Downpipe Back | Turbo Back |
| Heavy-duty aluminized steel | Stainless steel |
| Boosts horsepower | Increases horsepower significantly |
| High flow muffler | Inline mufflers |
| Mandrel bent tube | High-flow catalytic converter |
| Perfectly tuned sound | Worth-buying exhaust note |
| Finely designed | A-grade build quality |
8. Pros And Cons:
Below are the pros and cons of Downpipe and Turbo-back:
| | |
| --- | --- |
| Downpipe Back | Turbo Back |
| Pros: | Pros: |
| Cost-effective | Gives more horsepower |
| Superb quality | Silences sound coming from the exhaust |
| Improved efficiency | Double-wall tips |
| Offers easy installation | Highly flexible |
| Impressive appearance | Efficient and durable |
| Cons: | Cons: |
| Seams are prone to rust | Absolutely costly |
| Small in length | Involves a complicated installing process |
| Works with turbo charged engines only | Doesn't include sound factor |
| Not very flexible | Works only with turbo charged engines |
How Are Downpipe Back And Turbo Back Different?
Both of these systems perform well independently, but what you choose depends on what you expect from the exhaust. Turbo-back offers more power while Downpipe back offers a deep, rumbling noise that makes your car stand out.
If we talk about their use, then Downpipe and Turbo-back comprise almost all of the same specifications. Therefore, Turbo is similar to Downpipe only except for more power.
However, Downpipe back's comparison with Turbo-back is utterly unethical. A turbo-back demands a more comprehensive and complicated installation as compared to Downpipe back.
Yes, it certainly makes a significant difference in your vehicle's performance, but it requires replacing the entire exhaust system, making it all the more expensive. And the Downpipe back offers much of the same features cost-effectively.
Nevertheless, everything boils down to one's personal preference. If you prefer your car to be fast, strong, and powerful, go for Turbo-Back. And if you like a grumbling, aesthetic sound, then the Downpipe Back is your best shot.
Conclusion
In essence, a Turbo-back generates power, while a Downpipe back is the best choice for sound purposes. You can choose either one of them based on personal preference. And now that you know how everything works and the differences between Downpipe and Turbo-back, ensure to select the best deal for your vehicle.
We hope you find the information mentioned above useful!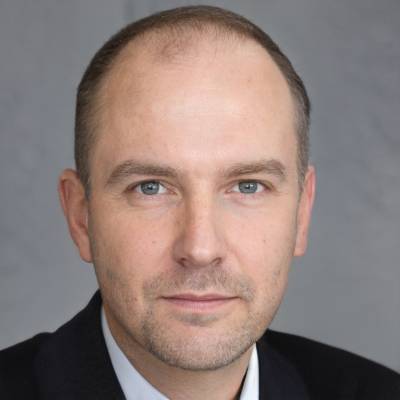 With comprehensive experience in writing exceptional quality articles and blogs about cars and related stuff, Daniel is one of the finest bloggers and a hardcore car lover we have. He is an ASE certified technician with an across-the-board experience of 10 years in the industry. He could not help tinkering with anything he got his hands on from a young age, which led to his remarkable career in the automotive repair industry.
When he is not under any hood, you can find him on the water or in the woods to pursue his passion for hunting and fishing. He has been writing for multiple sectors and is a regular contributor to several publications.
He currently owns a Nissan 300ZX TT and a Pearl Yellow but plans to upgrade it to 550 HP. His favorites include the Koenigsegg CCX and Lamborghini Diablo 6.0 VT, but for him, the Ferrari 360 Spider is one of the sexiest cars that exists to date.
Being an avid world traveler, he has spent most of his time analyzing the automotive markets, latest technology, and local favorites to enhance his knowledge base. He is currently living in North Caroline, where it's all about food and coffee and, of course, cars.