A car exhaust system plays a more crucial role than just the sound you hear. It keeps your car running smoothly and diverts dangerous exhaust fumes from your engine.
If you have a great exhaust system, it will also reduce emissions and even improve your fuel economy.
However, since there are various exhaust systems on the market, choosing the best can be a daunting task.
That's why we've created this comparison post to help you acquire the best exhaust system for your vehicle.
The main types of exhaust systems are cat-back, axle-back, and header-back. Nonetheless, some people opt for aftermarket systems that come with parts such as mufflers, catalytic converter, header, tailpipes, and crossover r-pipe.
Our comparison will focus on cat-back, axle-back, and muffler swap. Read on to find out which exhaust system will be the best option for your vehicle.
Cat-back
The cat-back exhaust system replaces the exhaust system from behind the catalytic converter.
This system typically features a tailpipe and muffler. However, depending on the make and model, they may also comprise of X-pipe, mid-pipe, Y-pipe, or H-pipe. The Cat-back exhaust system is very popular because of its exceptional performance.
Besides, the cat-back system is more affordable than the header-back system.
Secondly, it scores high points in emissions tests and boasts of the classic engine roar that many car lovers like. Additionally, the cat-back system is a straightforward modification that will free up your exhaust gas flow.
The free exhaust flow can help increase power and make the engine function more efficiently. This will return to improve the fuel economy.
Another advantage of installing a cat-back exhaust system is that they produce a more aggressive exhaust note. And since they retain the use of stock catalytic converters, they are normally emissions legal.
In short, if you want more power, excellent sound, and improved fuel economy, the cat-back exhaust system is the best choice for your vehicle.
Axle-back
The axle-back exhaust system covers even less of the system than the cat-back system.
It includes the part of the exhaust system from the rear axle to the final point of the exhaust pipe. The axle-back system may not have the power of header-back and cat-back systems, but it is affordable.
Nonetheless, a properly designed axle-back exhaust system will deliver power gains over the stock exhaust.
Unlike header-back and cat-back exhaust systems, the axle-back system is easier to set up and can provide you with the exhaust sound you dream of.
If you don't have money to spend on a full or costly system, the axle-back system is the best choice. It is cheaper but easy to install and can be modified to deliver excellent sound.
Muffler Swap
The Muffler or Silencer is a gadget for reducing the noise produced by the exhaust of an internal combustion engine. It is a part of the exhaust system of a vehicle. It is usually located at the rear or bottom of your car.
Apart from dampening noise, it also helps to dampen emissions. Most of the mufflers are made of steel and coated with aluminum to protect the heat and chemicals unleashed from the exhaust system.
Another vital role of a muffler is to control the backpressure of the engine. This, in return, helps to better the endurance and performance of your vehicle's engine.
If a muffler is not performing well, you can swap it with a new one instead of changing the entire exhaust system. Muffler develops things like cracks and rust quickly.
Therefore, you should be on the lookout and ensure that your muffler is okay and well-maintained.
How Cat-back Vs. Axle-back Vs. Muffler Swap Compare To Each Other
Changing your stock exhaust system with an aftermarket exhaust system is crucial if you want to increase performance, fuel efficiency and change the sound produced.
After analyzing different aftermarket exhaust systems, we want to find out how they compare.
Cat-back Vs. Axle-back
The debate about the best car exhaust system between the cat-back and axle-back system is never-ending.
As discussed above, a cat-back system has an intermediate pipe, tail-pipe, and muffler. On the other hand, the axle-back system has a muffler and exhaust pipe.
The cat-back system is more popular than the axle-back system. Also, the cat-back system is more powerful than the axle-back system as it replaces the restrictive shock accessories of a vehicle, while the former doesn't.
The axle-back system is cheaper than the cat-back system. This means that you can upgrade it for a smaller cost than the cat-back system.
On top of that, the axle-back system comes with lesser components, meaning that it can be installed quicker than the cat-back system.
Cat-back Vs. Axle-back Vs. Muffler Swap
Even though it is a must to have either a cat-back or axle-back exhaust system, it's not a must to have a muffler. Having an exhaust system without a muffler won't affect power and torque. Instead, it will increase performance.
The sound will also be deeper without a muffler, but it will not produce a unique and strong sound as a muffler.
Nonetheless, it is okay to swap a muffler of a stock exhaust system without changing it to a cat-back or axle-back system. Unlike a cat-back system, the axle-back doesn't need a muffler.
What To Consider When Choosing A Car Exhaust System
Before you select an exhaust system, there are various things that you need to consider. These are as follows:
Material
One of the things that you've to consider is the material the exhaust system is made from.
Most of them are constructed from steel (mild or aluminized) or stainless steel. Steel systems are lightweight, straightforward to work with, and less expensive than stainless steel.
On the other hand, mild steel systems are the least costly. However, they are more prone to rust and corrosion than stainless steel.
Also, aluminized exhaust systems are somewhat costly but feature a special coating that allows them to last longer than mild steel systems.
If durability is what you're looking for in a car exhaust system, then stainless steel is the best option. It provides the best resistance to rust. The only challenge is the initial price.
The most popular stainless steel systems on the market are made of either 304 or 409 stainless steel. 304 Stainless steel is the best option due to its great resistance to rust.
Nonetheless, it is the most expensive. On the contrary, 409 stainless steel is cheaper but develops rust after some time.
Configurations
Aside from looking at the material, you also have to select a configuration. Some of the options include single, dual, dual crossover and dual exit.
The Single exhaust system is the most preferred choice. This type comes with a single set of exhaust parts, including a muffler and exhaust tip. What makes this exhaust system unique is that it performs at a higher level than the stock exhaust system.
Thanks to the larger pipe diameters and less restrictive mandrel bends. Also, they are more affordable and lighter than other configurations.
The second configuration is the Dual exit exhaust system. This is almost the same as the single exhaust system but with a small twist to it. Like the single exhaust system, this unit comes with a converter, headpipe, and muffler.
However, it also comes with two exhaust tips exiting from the muffler. This system does not have a huge performance advantage, but most hot rodders prefer the performance styling of the dual tips.
What's more, the True Dual exhaust system is among the notable exhaust systems in the hot rodding world.
This design has two different pipes that run from the headers up to the exhaust tips, together with two catalytic converters and two mufflers with their exhaust tips. This design also gives your vehicle a sporty look.
However, the dual exhaust system has its setbacks, such as potential pressure imbalance between the two sets of exhaust parts.
Unbalanced backpressure can lead one bank engine cylinders to back up and create less horsepower than the other bank.
That's where the dual crossover exhaust system comes in. This system features a special crossover system to get rid of this challenge.
This system comes with a pipe that permits gases to flow freely between the two pipe sets, thus balancing out the exhaust flow and getting rid of excess back pressure on one side.
The only challenge with the crossover system is that it needs some modification for proper installation.
Summary
After going through this car exhaust system comparison, you can go ahead and acquire a car exhaust system that is ideal for your vehicle.
Whether it is power, sound, fuel efficiency, or cost, you will get an exhaust system that best meets your needs.
The first step is to identify the problem or what you desire. Every type of exhaust system has its pros and cons, which you should compare before making up your mind.
We hope that you have this article has enlightened you and influenced how you're going to make your final choice. All the best with your new exhaust system!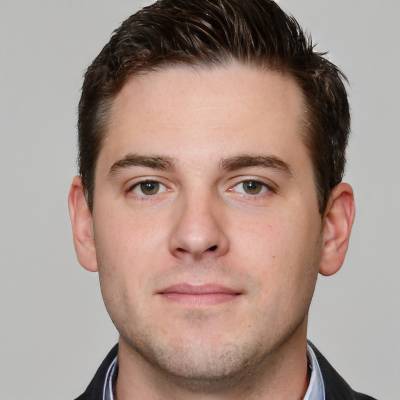 James has been a car enthusiast since his childhood when he learned the differences between a ford and a chevy from his father. He loves to drive and restore old cars with a special drive for Italian marvels. Currently, he has a 1968 Alfa Romeo. He has studied aeronautics and civil aviation in his college and still gets smitten by Galant SS and Lancer GSR.
He is a New York-based product training director working with a giant automotive retailer. He loves to review and uncover the vehicles and their fascinating stories. He believes in keeping it legitimate with a keen passion for research on the latest technological upgrades in cars. While reading his articles or blogs, you can sense the extensive research and dedication backing the piece of text. He loves fried chicken, music, and spending quality time with his pet dog.