Do you think about a block heater? You just made one of the best moves towards making your car's engine more advanced.
The Block heater is used to warm your car engine before you turn the ignition key in a cold climate.
It's a great idea to make your car adapt to the cold climate by installing a bock heater to increase the lifespan of your car's engine hence avoiding inconveniences.
Now, the constant worry is perhaps the block heater installation and cost.
This article will provide you with all the information you need to know about block heater installation and cost. Become a pro and get all the clarifications you need to know regarding block heater installation and price by dedicating a few minutes to reading this article.
Factors that will determine the installation cost of a block heater
Few factors are likely to affect the installation and price of your preferred block heater. For example:
Type of the Block Heater
Local garage or a dealership.
Type of the Block Heater
There are many types of block heaters in the market that range from medium to high-performance. The cost of a block heater will depend on your pick of either an average or a high-level one.
Here are some types of block heaters:
Bolt-on Heaters
In-Line Coolant Heaters
Oil Pan Heaters
Freeze Plug Heaters
Drain Plug Heaters
Cartridge Heaters
Engine Warming Blanket Heaters
Dipstick Heaters
The listed Block Heaters have different prices since they operate in different ways.
A Local Garage or A Dealership?
What was your next step after thinking about a block heater for your car? Were you planning to drive into a local garage or stop by a dealer?
If you opted to acquire your preferred Block Heater through a dealer and have it installed, you are likely to spend a lot of money.
Dealerships are well known for their highly trained personnel and intensive car repair though they are costly. They are good at problems that are difficult to repair.
If you were planning to have your Block Heater installed through a dealer, you should know that you are likely to spend more money. Many dealers charge their services per hour hence making them expensive.
Block Heater installation is not a significant issue. You can decide to drive into your local garage after purchasing the Block Heater and have it fitted at a lower price. At the local garage, you are likely to only pay for labor, which may start at $70.
Overview
The starting price of the least Expensive Block Heaters in the market is $40. The most superior and high-performance Block Heaters may cost up to $120.
Engine mishaps are very expensive to fix and should be prevented by all chance; this can be solved by installing a Block Heater.
Now that you have the tip of the iceberg regarding the cost of a Block Heater, you are still one chance away from getting everything fixed. How to get your Block Heater installed?
This, too, will vary in cost. Same in this case, the prices are likely to range because some Block Heaters can be installed through the freeze ports.
If your car's engine lack s the freeze ports, you are more likely to spend more money on other alternatives to get your heater fitted.
Installing your new Block Heater will range from $100 to $200. When you add all costs, you will realize that you will still benefit from the experience after installing the Block Heater in your car's engine.
Your engine has several ports, including a frozen port. The freeze port is a hole beneath your car's engine. Whenever the engine is cast, the freeze ports open. A freeze cap is then fixed into the freeze port. The main reason for all this is to protect your car's engine from breaking.
Conclusion
You should have in mind the type of Block Heater that will be compatible with your car before purchase.
That little Block Heater may be a fortune for you! It will increase your engine's performance and keep you safe from engine issues that may drain a large amount of money from your pockets.
You made one of the best decisions of giving a thought of fitting your car's engine with a Block Heater!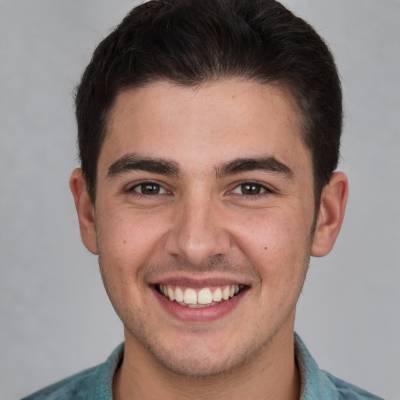 Kevin has been hanging around cars and automobile magazines since he knew what a car is. He grew up in his father's 1995 Mercedes E320 Wagon and Volkwagon Phaeton W12 2004. He rides his first car, a manual 1979 Porche 911SC.
Currently, he owns an Acura Integra GS-R. During his childhood, he showed a keen interest in how things actually work and fix them. This passion transforms into his eternal love for cars and bestows him an ideal position in one of the leading automobile companies; whenever he finds time, he takes out his Acura and opts for the longest possible route to find hidden wholesome pleasure in a road trip.
Want to read some of the articles written by Kevin? Head to our blog section to find out all the articles written by Kevin.